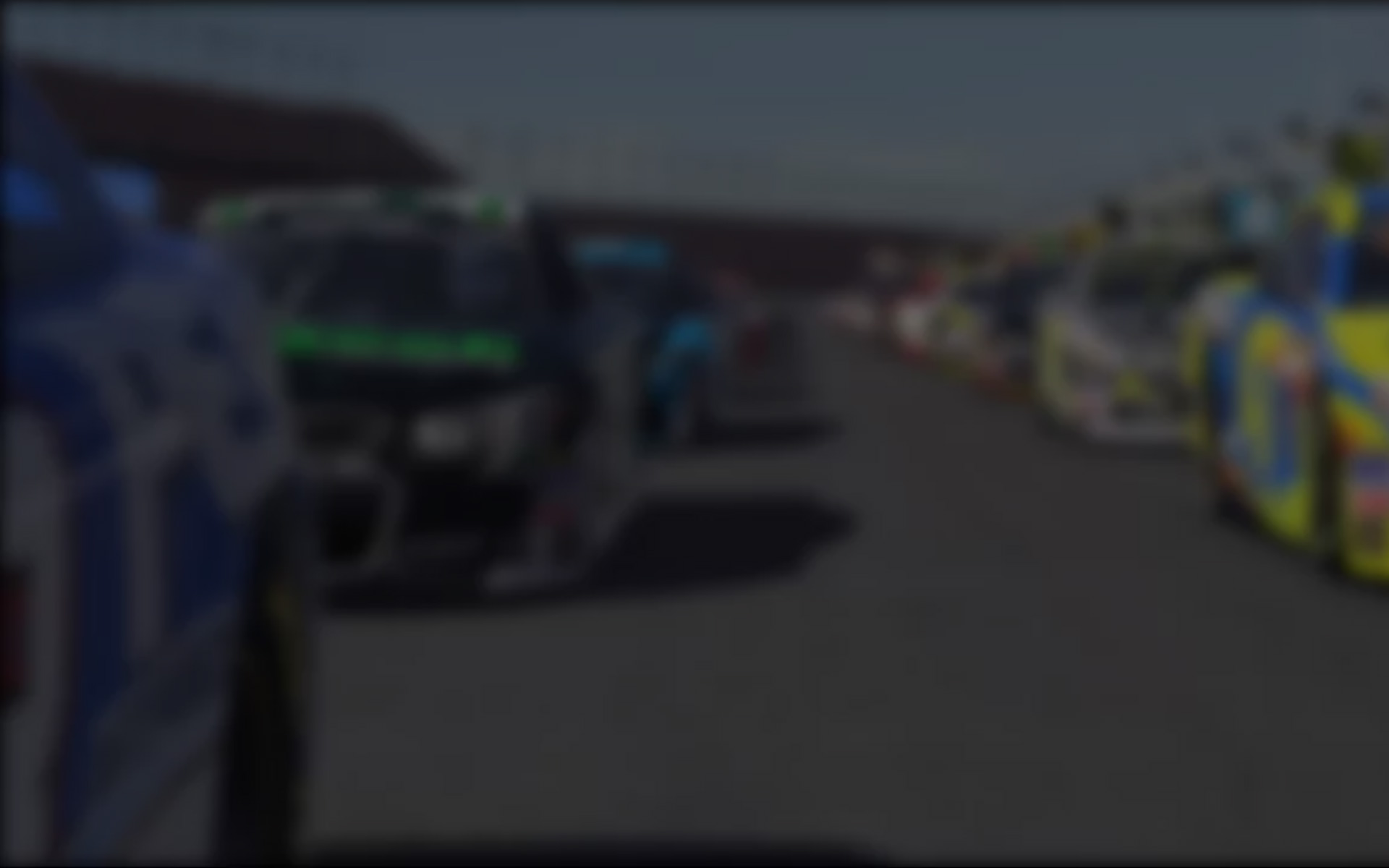 The Bootleg Racing League's Outlaw Modified Division took the green flag for round number 6 of the 2015 season at Langley Speedway.  The night promised to be exciting with 19 sim racers registered for the event on the small .395 mile asphalt oval track located in Hampton, Virginia.  Joe Marks sat on the pole for the event with Ernie Brown starting on the outside of the front row.
Marks paced the field early working through multiple cautions with great restarts, managing to keep the red #3 in front of the field.  Things got exciting on the restart on lap 56 with contact between race leader Marks and last week's winner Philip Temples starting on the outside of row 1.  The contact sent race leader Marks into the outside retaining wall and into the path of several oncoming race cars leaving Marks on his roof.  This incident ended Marks' night, sending him to the garage area.
Points leader Donnie Moore was the beneficiary of the contact between Temples and Marks assuming the race lead with 20 laps to go.  The field restarted on lap 15 with Moore jumping out into the lead over Ryan Edwards-Kiss and Christopher Hensley.
The final caution of the night flew with six laps to go as Ryan Nuss made contact with Lucas Stinziano, turning the #57.  The race would come down to a white flag sprint with Moore jumping out quickly on the restart.  Moore would win the race with Edwards-Kiss passing Hensley on the last lap to finish 2nd and 3rd respectively.
Moore extends his points lead to a slim four point margin over Edwards-Kiss as the Outlaw Modified Series heads to USA Speedway in Lakeland on Saturday, November 14th.  The broadcast starts at 9:15PM with the green flag dropping at 9:30 on iRacing Live.
Don't forget to check out the Bootleg Racing League at www.bootlegracingleague.com

---
You may also like...
---