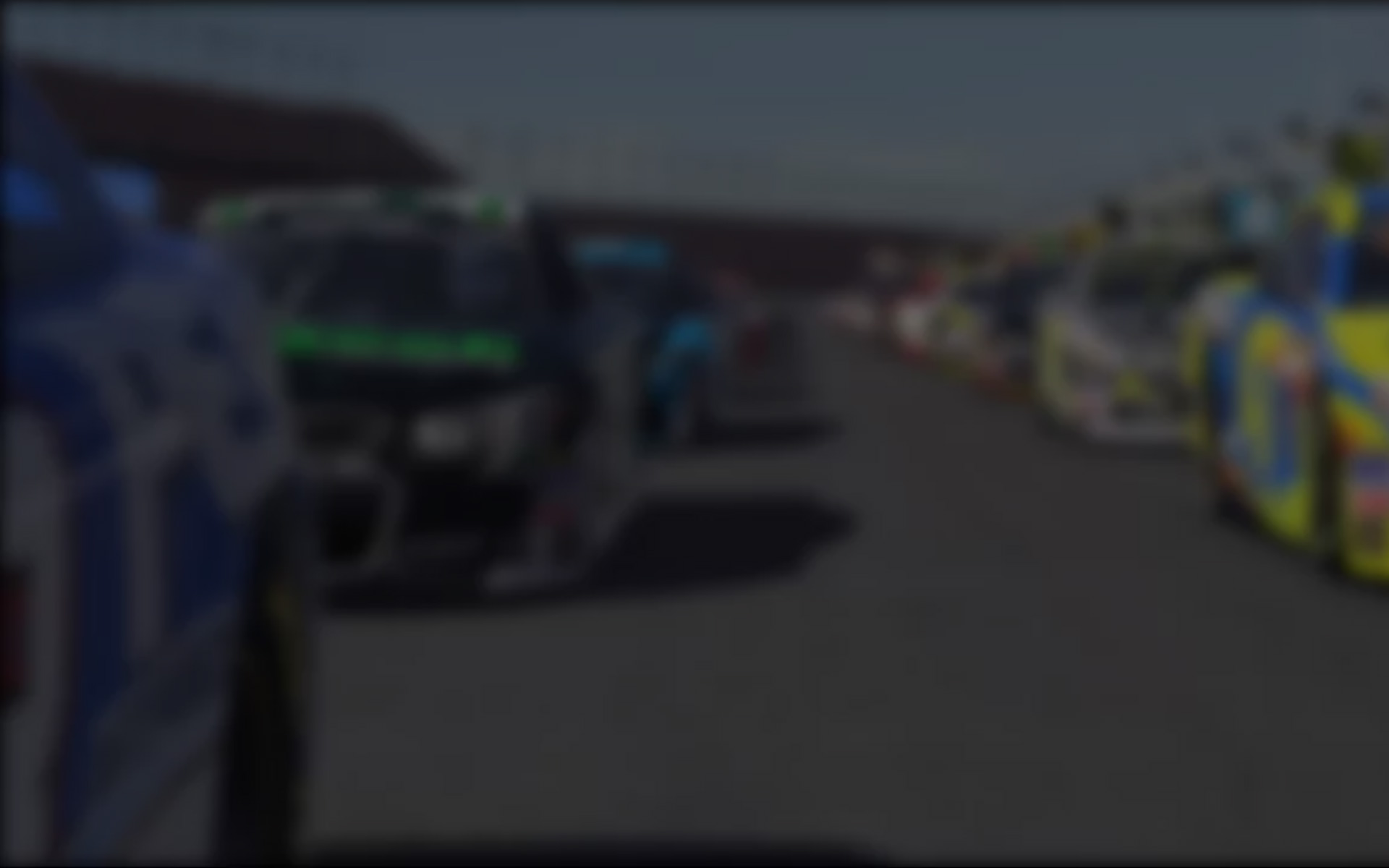 Round Nine of the iRacing.com Cadillac Cup headed into Canada to visit Mosport, a challenging 2.45 mile course (3.95km) with 10 turns, making this track the most difficult track on the calendar to pass on. This week saw 428 drivers take part in a race with 155 drivers taking part in a qualifying session.
Qualifying Top 10
In qualifying it was Aus/NZ driver Dylan Sharman posting the fastest time of the week with a 1:17.067 with fellow Aus/NZ sim-racer Nathan Moore posting the next best time with a 1:17.248 just ahead of Jan-Paul Niehuis, Pierre Rodrigues and Jean Pierre. Carlos Reyes Aiguadé, James A Cullen, Pedro Manuel, Paulo Franco and Tiago Silveira would round out the 10 fastest qualfiers for this week.
SOF Race of the Week
The SOF online race of the week (3132) took place at 20:30 GMT on Monday Night (6:30am AEST Tuesday Morning). Moore led the field from start to finish ahead of Niehuis while Norbi Kiss would finish third ahead of Robert Ganley and Jens Christoffersen. Kevin Vekemans would come home in sixth place ahead of Ceapa Gabriel and Fabian Ventura while Alejandro Mengual and Yury Vaskow would round out your top 10. Alexei Fedorov, Rudi Reinkort and Andrea Girella completed the lead lap finishers with Gary Dodds, Ken Leach and Aurelio Leonetti finishing a lap down while Claudiane Bradao finished in 17th place, five laps in arrears.
Top 10 Point Scorers of the Week
Moore led the Round Nine point scorers with 196 markers and closed the gap to series leader Sharman to 104 points.  Sharman brought home 189 points from Mosport with Niehuis in third with 183.   Kiss earned 171 points, six more than Pierre while Ventura enjoyed the sixth best haul with 161 points, just ahead of Division 2 rival Jose Telmo (158). Matt Waine and  Christoffersen would both finish the week with 147 while Ganley's 143 point performance was good for tenth spot.
Championship Standings – Top 3 Divisions
Division 1 – Sharman leads with 1477 ahead of Moore (1373) and Pierre (1145).
Division 2 – The Division 2 Championship has closed-up with Ventura on 1057, just ten ahead of Telmo (1047) with Fedorov back in third on 1008.
Division 3 – Niehuis leads the way with 1076 ahead of Manuel (982) and Thiago Sanson currently sits in third place with 770.
Time Trial Standings – Overall Top 5
Dylan leads the way with a perfect 800 points from eight rounds while Manuel took home the 100 points from Round Nine and increased his lead over third-placed Paulo Franco.  Franco, in turn, has a slim five point lead over Jonathan Holz  with Fedorov still holding onto his fifth place overall.
Round 10 heads back to Mazda Raceway Laguna Seca.  Hope to see you guys come out to the SOF race on Saturday night at 22:30pm GMT and 00:30 GMT.  Visit the forum for more details.
---
You may also like...
---