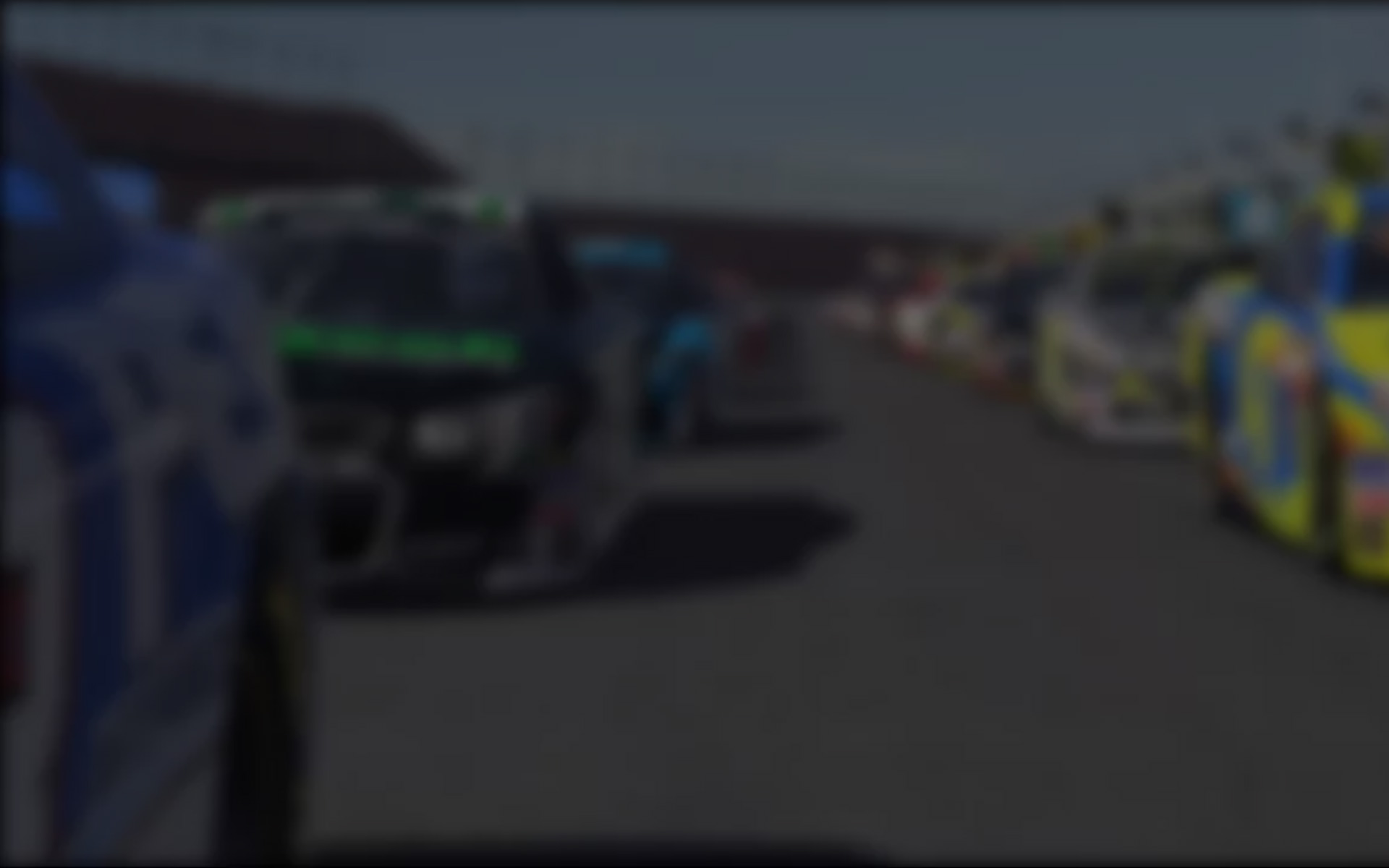 Week Two of the NASCAR iRacing.com Class C Series (open setup) is arguably the most difficult week of the season. The series pays a visit to the track too tough to tame in Darlington Raceway for some beating, banging, and undoubtedly, some arguing. Over 400 sim racers took the green flag for at least one race during the week and it's safe to bet that a majority of them weren't happy with their results. Even though a lot the racers probably weren't happy, there were at least two people happy after a long, long week of online racing.
Last season's champion Kenny Humpe (Ohio) returned to form this week as he took the checkered flag in dominating fashion over teammate Nick Neben (Plains) by 18.087 seconds in a caution free event. Tony Monge (Michigan) was hot on Neben's tail coming to the line, but was forced to settle for a third place finish. Stephen Moore (California) finished in the fourth position and rounding out the top five was William Pendleton (Midwest) who was also the final car on the lead lap.
Although Tom Moustakas (New York) didn't win the week's high Strength of Field event, he was able to earn the most championship points (187) due to Humpe running more than the maximum allotment of races for championship points to count. Neben finished the week in the third position after making one start during the week. Trent Ringler (Indiana) earned 175 points during the week after making four starts and earning four victories. Matt Bussa (Illinois) filled the remaining spot in the top five, earning 165 points after making one start and earning the victory.
Strength of Field winner Humpe was also the fastest driver in qualifying for the week, turning in a time of 28.355 seconds. Nicholas Goertzen (Western Canada) ended the week with a time of 28.443 followed by Anthony Kernich (Australia/NZ), Mike Purcell Jr (Plains), and Moustakas, each turning times in the 28.4-second bracket.
Alex Scribner (Texas) still holds the lead in the season standings by the narrowest of margins (1 point) after two weeks of online racing over Humpe. Moustakas sits in the third position, just three points back heading into Week Three at Richmond. Neben holds down the fourth position and is currently 22 points behind Scribner. Keith Elliott (Western Canada) completes the top five, 54 points out of the lead.
Week Three of the NiCCS (open setup) sends the drivers to Richmond, Virginia for some classic short track racing at Richmond International Raceway. Stay tuned to inRacingNews for the latest in sim racing news!
---
You may also like...
---