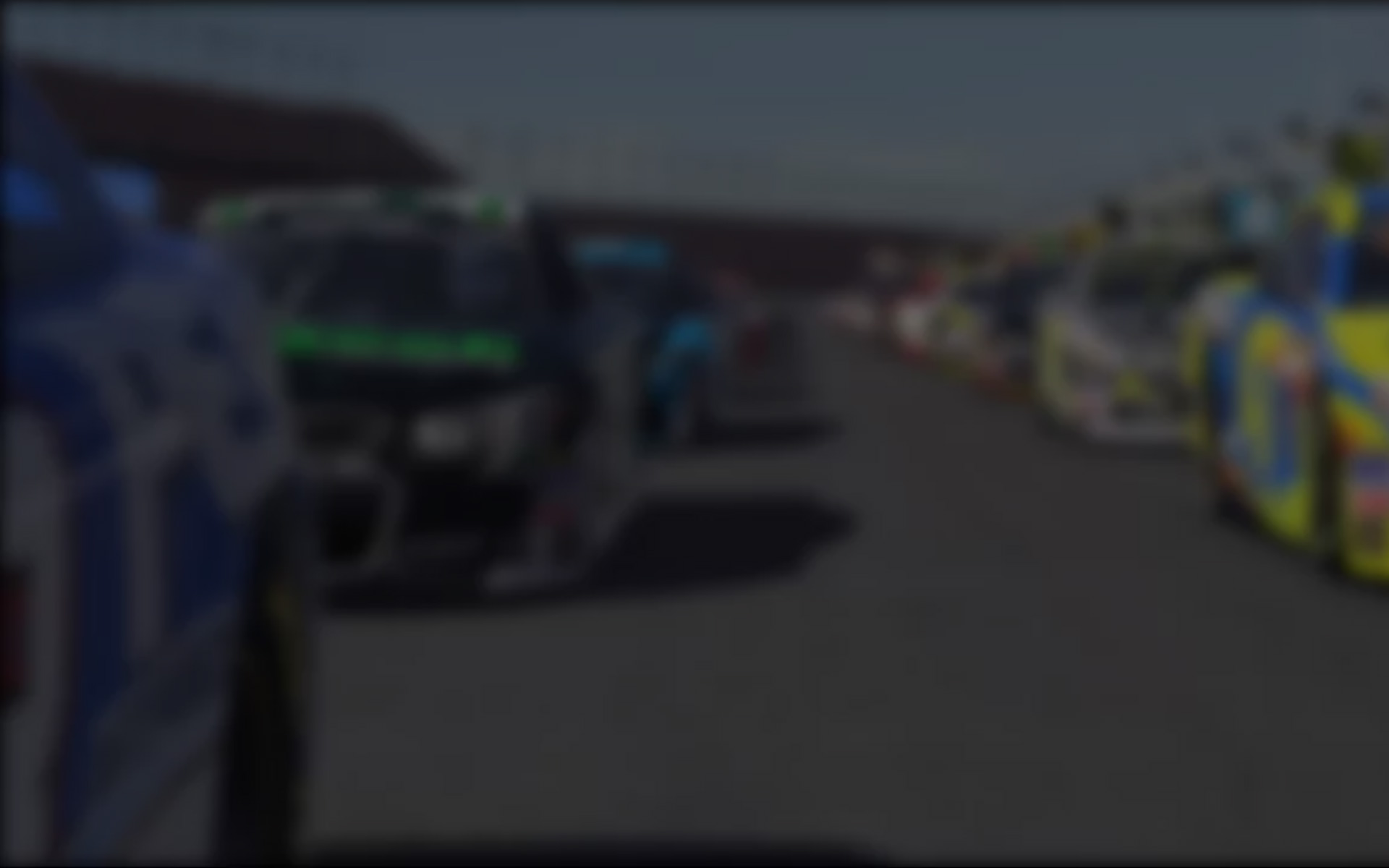 Charlotte Motor Speedway hosts two rounds of the inRacingNews Challenge during 2012 Season 1: the fifth and the 11th. The latter, the penultimate round of the schedule, saw drivers in all three classes – Pontiac Solstice, SpecRacer Ford, and Mazda MX-5 Roadster – attempting to post a strong week in order to throw out a weaker showing from earlier in the season. With only a driver's best eight of 12 rounds counting in the final standings, anyone with a strong finish at Charlotte could eliminate an off week and move-up the ranks.
Once again, Dylan Sharman paced the Mazda class with 180 points, 35 more than second-place Laurent Beteille. Meanwhile, rookie Omar Soto scored wins in both SRF starts to score an eight point victory on the week over Nicholas Vandal, 181-173. Finally, in Solstice, moonlighting V8 Supercars driver Madison Down made a single start count by scoring a 254-point victory against a strong field, 80 points more than second-place Bryan J Miller could muster.
James Panknin topped the Mazda class with 39 starts, more than twice the amount of any other sim racer, posting four wins and four poles to rank in the top 10 in each category. No driver broke double digits in wins, as Danny Conlon's seven were best in class, but Conlon managed to score 10 poles to lead that category as well. Elmar Erlekotte returned to the top of the charts in time trials with an 81.975 second lap, but Sharon Sharman and Dylan Sharman posted the fastest qualifying laps at 81.165 and 81.462, respectively.
With 27 online races, Dan Babic led all SRF drivers in appearances, and scored a respectable eight wins and 14 poles to rank second in both categories. But it was Chris Hughson whose 21 wins and 26 poles in 26 starts would top both. Meanwhile, five other drivers would score at least five wins, and three would score a minimum of five poles. Mogar DG Filho's 80.705-second time trial lap edged Frank Bloem by less than a tenth of a second to top that chart, and marginal improvement to 80.435 seconds kept Filho on top in qualifying as well.
John Duffy's 23 starts led all Solstice drivers, as did his 21 poles, but his six wins only mustered fourth place among all drivers. Miller, who scored 10 wins in 13 starts, led the category, while Hughson and Ralf Janiak each scored eight wins in 10 starts to tie for second. Meanwhile, Miller continued to burn up the speed charts, posting an 81.699-second time trial lap that beat second-place Mihael Vucinic's time by nearly a full second, and out-qualified top challengers Janiak and David Krikorian (who posted the same lap time) in that session, 81.144 to 81.695.
Only one round remains on the iRNC schedule: a return to the Okayama International Circuit and a week's worth of racing on its full circuit. The series previously raced there in Week Six, where Mazda's Dylan Sharman (142 points), SRF's Tim Bone (180 points), and Solstice's Sascha Thomaszik (181 points) posted the best performances in their respective classes.
---
You may also like...
---