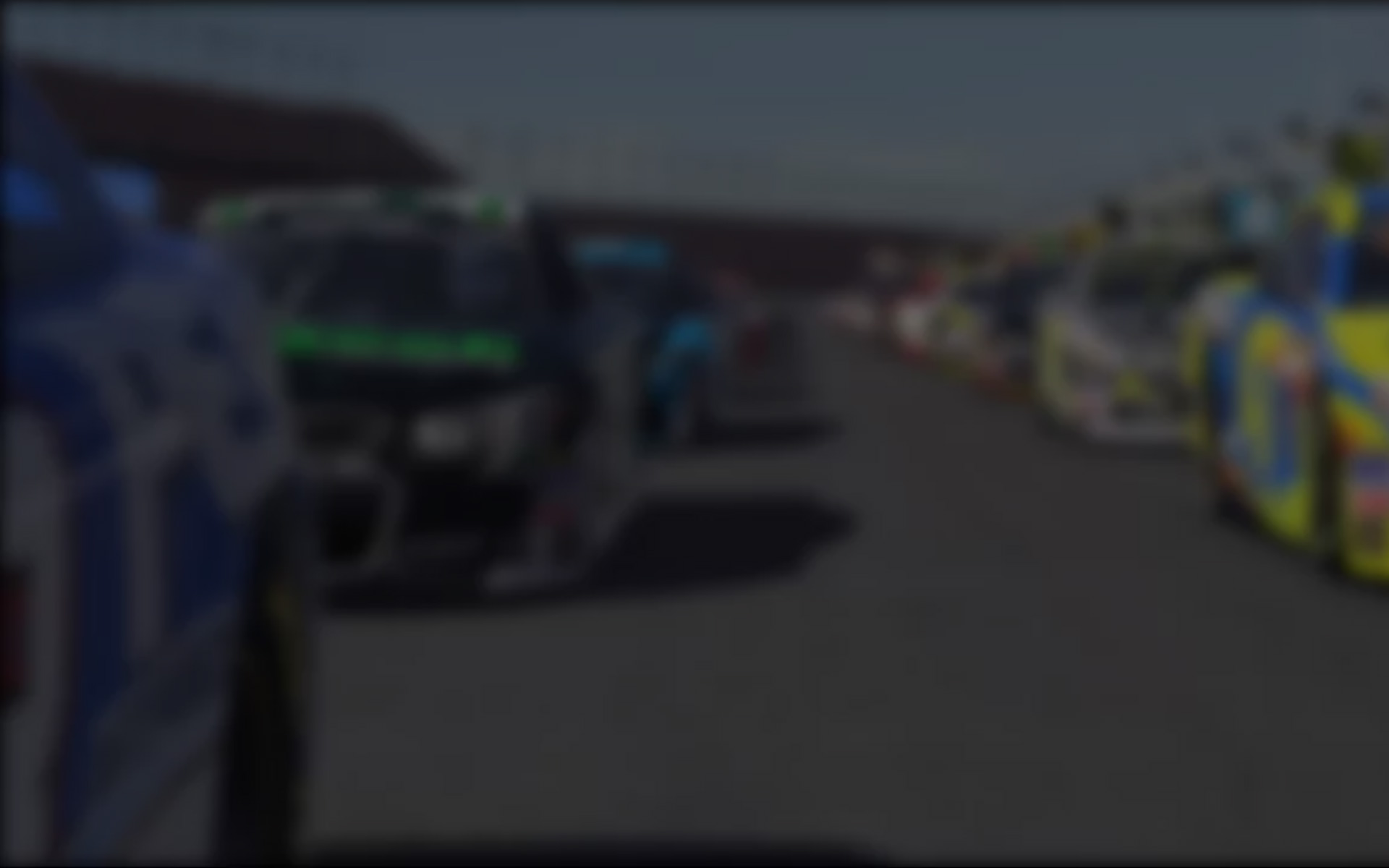 The iRacing.com V8 Supercar Series came home to Phillip Island for Round 4 of Season 4 with Josh Muggleton having dominated the first three weeks of the season and on the verge of making it a perfect month of November.
Shaun Kelly in his new team for Season 4 got his first pole position with a blistering lap of 1:30.475 with TT-R team mates Muggleton and Madison Down right behind.  Rens Broekman and Richard Hamstead rounded out the top five. TTL and TT-R filled out the positions from six to eleven with TTL drivers Brad Ryan, Matthew Hill, John Emerson and Vail Riches P6-9, followed by TT-R's Leigh Ellis and Tony Autridge.
When the lights went green it was Muggleton with a great start with Down slotting-in to second as Kelly had a shocker of a get-away, enabling Ryan to complete a dramatic move from sixth to third into Turn One.  A big accident between Autridge and Beau Cubis on the opening lap saw them become the first two drivers to DNF with Curtis Chippeway also retiring not long after.
Muggleton continued his fine form, never putting a wheel wrong to edge-out team mate Down for the win and complete a clean sweep of the month while Kelly rounded-out the podium, making it a 1-2-3 for the TT-R team. TTL took the next five positions with Hamstead leading the way and Ryan just behind in fifth place. Emerson, Hill and Riches came home sixth through eighth, while Michael Fabian and Ian Ford rounded out the top 10 finishers.
Beau Cattell moved up five positions to finish in 11th with Dean O'Brien in 12th, Ellis had a few dramas and ended back in 13th place just beating Matthew Barron to the line by .054s, the latter having started back in 22nd place.
Tobias Czerny finished in 15h place just ahead of Scott U'Ren who just didn't have the pace this week, while James McKnight and Marlon McMullen rounded out the lead lap cars. Broekman was the last sim-racer to retire from the online race after contact from Hamstead ended his night.
Other Split Winners
Split 2 – Sanjin Delalic
Split 3 – Tom R Jones
Split 4 – Michael Parigros
Split 5 – Daniel Benefield
Split 6 – Chris Kelly
Championship Standings
1 – Josh Muggleton -1156
2 – Rens Broekman – 963
3 – John Emerson – 961
4 – Vail Riches – 895
5 – Leigh Ellis – 842
Broadcast done by the crew at www.v8sonline.com.au
---
You may also like...
---