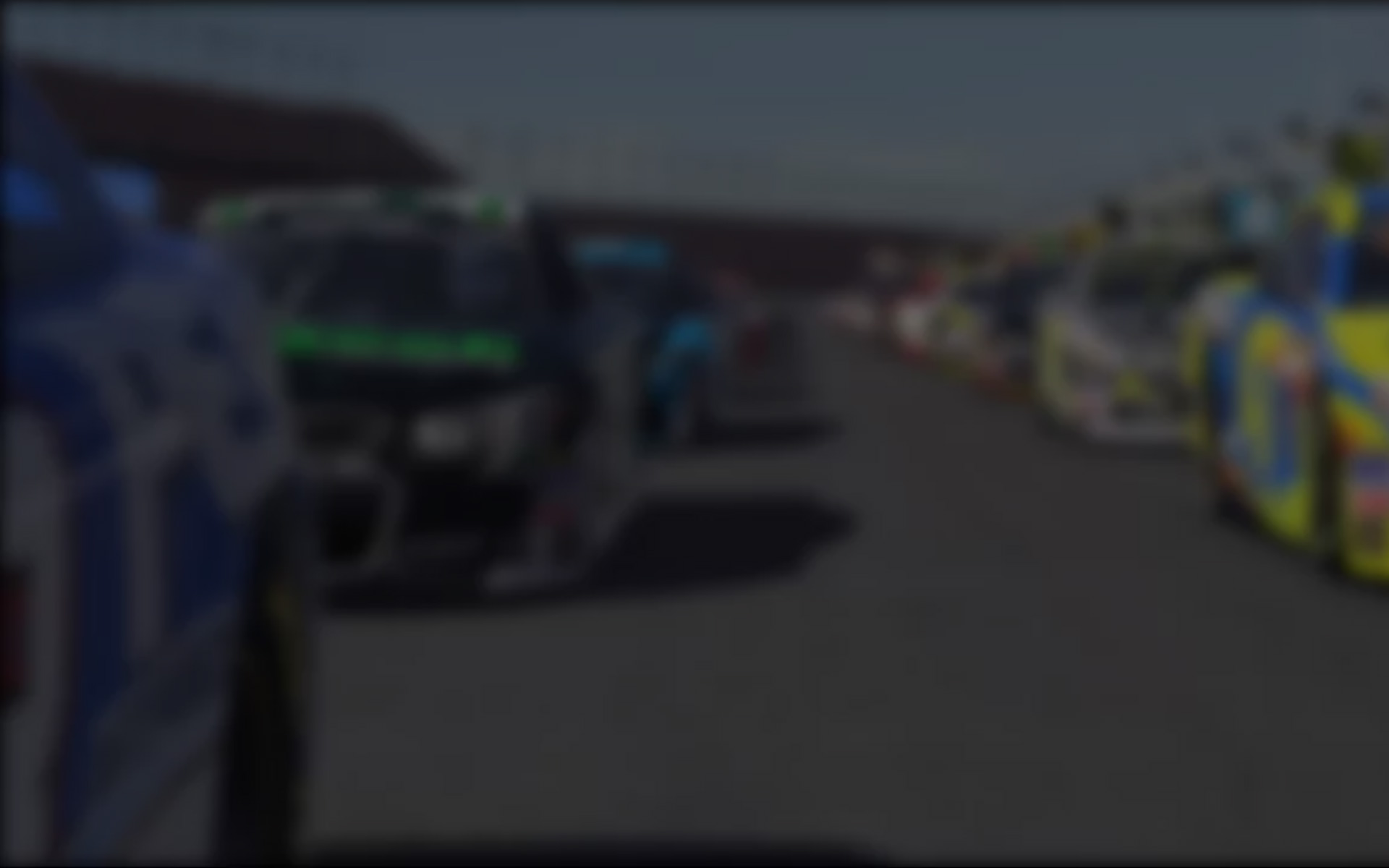 On February 15th NEO held Round Four of the NEO Endurance Series at Autódromo José Carlos Pace, better known as Interlagos. With a couple of wide straights and a tight inner section, this track would be a big challenge for the drivers. And a big challenge it was. The first hours of the race was eventful with a lot of avoidable contacts. Once the drivers got into a flow the racing became very intense, but clean.
Radicals Online in Full Attack
Before the race Coanda Simsport's championship lead over Radicals Online stood at 45 points. Therefore Radicals Online needed to launch into full attack mode in the final two races and hope for Coanda to spill some points. As expected Radicals Online attacked mode right from the start. Coanda Simsport and Friction Racing went for it as well, so the battle for the race lead became a three way battle throughout the majority of the race. All three teams were on different strategies, which was interesting to see. After six hours of racing Radicals Online took their second victory of the season. Coanda Simsport did what they had to do: finish the race right behind Radicals Online. After two DNFs Apex Racing UK took their second podium finish of the season.
Behind the top three there was a big gap to the rest of the field. Two laps behind the leaders came Racing Lions in fourth for their first top five finish of the season. Gathering of Tweakers 1 finished fifth ahead of Kroenert Motorsport. Two laps behind Kroenert it was KRT Motorsport who finished seventh with United Sports Car Sim Racing fighting back to eighth after an early penalty for avoidable contact. Team Chimera came in ninth after a couple of big crashes in the race, while the final car in the top 10 was Friction Racing, who ran in the top three almost the whole race long. In the final hour of the race they had spin in Turn One and damaged the suspension of that car, but they managed to gather five championship points in the end and truly showing their potential.
Looking at the championship standings, Coanda Simsport now has a 36 points lead over Radicals Online. If Radicals Online wants to win the championship, they need to win the final race and hope that Coanda Simsport finishes seventh or lower. This sounds very unlikely, but anything can happen in a six hour race. Behind these two there is a big gap of 61 points to third place Twisted Apex Racing. From third to eighth in the standings it is pretty close, in fact the difference between third (Twisted Apex Racing) and eighth (Kroenert Motorsport) is just 36 points. Also the battle for the top eight, who get an automatic invitation for next season, is not over. Friction Racing (ninth) and Team Chimera (10th) still have a shot for the top eight. Also keep an eye out for the teams behind the top two, because it will be exciting to follow.
Battle Until the End
The Grand Touring class did not disappoint in terms of action in this fourth round as four teams finished on the lead lap of their class. New World Sim Sport won after and an intense fight with VRS throughout the entire race. The two teams traded paint a couple of times but kept the sim racing fair. Before this race VRS had only managed to secure a ninth position finish, but the team finally showed their potential at Interlagos with their second place finish, only a few seconds behind the class leader. The close battle between first and second slowed them down, enabling third placed Gathering of Tweakers 2 to get close. GoT2 ran a flawless race and can be quite pleased with this top result. SimRC.de was the last team to finish on the class lead lap bringing it home in fourth. Lazyman Racing had before Interlagos only managed a tenth position as the best result, so coming home in fifth place was a great resurrection for the team. Speaking of coming back, Apex Racing UK number 34, which crashed and flipped the car in the opening laps, actually crawled back from dead last to a sixth position. This still gave them 15 vital points. Best result so far was also earned by REVS SimRacing who brought it home in seventh, with Torque Freak Racing, Fenix Motorsport 64 and Radical Racing UK rounding-off the top 10 in GT class.
iRacingDenmark Assault Racing, who had a day to forget with their P12 finish and 14 laps down, lost the class lead in the championship and now find themselves in third position with 120 points. New World Sim Sport has taken the lead with 138, just eight points ahead of number two in the the GT standings, while Apex Racing UK. Fenix Motorsport is currently in fourth with 116 points. All four of these teams remain in contention for the GT championship. Just 42 points separate nine teams who are all looking for a good finish between fifth and fourteenth. As the top eight teams get an invite to the next season of NES, we can expect to see hard racing down the order, as all nine teams have something to race for. A good results for any of the lowest positioned teams can have a major impact on the final standings and it will be something to keep an eye out for.
Vergil Racing in a Class of their Own
After a dramatic event at Spa, Vergil Racing claimed first position in the Grand Touring Challenge championship at Interlagos by sticking to the strategy: go fast and keep the nose clean. Vergil Racing is the team to beat in GTC and with their driver line-up it is hard to compete against. IRDK Endurance, the Dane Train, improved on their best result and finished second in Brazil after a trouble-free event. The championship battle is heating-up and with SRN Motorsports finishing third, behind IRDK Endurance, the championship is even more exciting before the last event. Slipstream Racing also had a flawless race keeping the car clean. Their previous best result was a sixth position at COTA, so improving to fourth at Interlagos is something Slipstream Racing can be proud of. In fifth position we have Virus after a solid performance against Chimera and Dart Frogs in the middle part of the race. New World Sim Sport number 92 brought it home in sixth position, three places better than at Spa. Also improving on their previous best, Gathering of Tweakers 3 had a great performance finishing in seventh. Their previous best was a tenth. Team Chimera started third but a couple of incidents set them back and they finished eighth ahead of  Torque Freak Racing and KRT GT Motorsport.
The Dart Frogs and Apex Racing UK number 73 had a terrible race ending their days early. The Dart Frogs, formerly second in the championship, now sit fourth with 94 points. They are behind IRDK Endurance (106), SRN Motorsports (133) and the class leaders, Vergil Racing (159). From fourth to ninth is covered by just 34 points and a lot can happen in the last round. Like the other two class championships, GTC is also a great battle to look out for. Money prizes and the automatic invite to top eight mean that almost all teams still are racing for something.
Full results and championship standings are available on the NEO Endurance Series website. The race is also available as VOD in our race archive.
The last round of NEO Endurance Series Season One takes place at Road Atlanta on March 15th at 14.00 GMT. Watch the broadcast live right here.
---
You may also like...
---