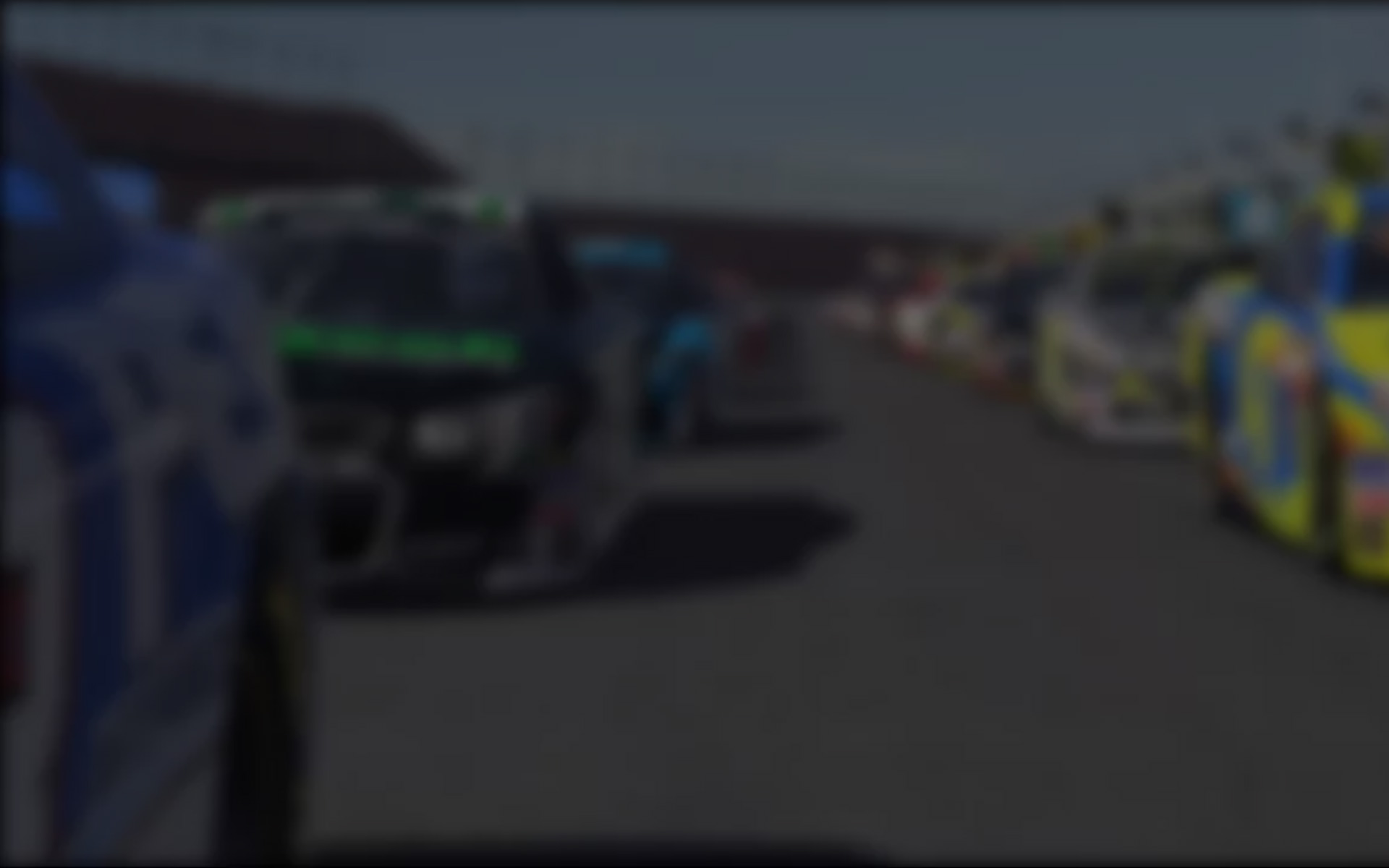 Eleven weeks of close racing reached a new high point at Daytona as the iRacing.com Mustang Cup drivers battled for every possible point.  Something about racing at Daytona – the history, the high banking, the challenge of never quite mastering it – brings out the intensity in every sim-racer on the grid.  Combine that intensity with a dozen or more pony cars in formation and there will be fireworks!
Week 11 featured some incredible finishes demonstrating the competitiveness of this series.  With 36 official races on the week, twelve of the races…that's 33%…were decided by less than a half-second.  Not impressed? How about seven races won by less than a tenth, six of those less than half-a-tenth!  And for two of those races, the third place car was just thousands of a second back!
You didn't have to be at the front to enjoy the side-by-side action.  Every online race featured several mini-battles for positions decided by tenths or hundredths of a second.  No matter your skill level in the Mustang, you had someone to race this week.
The biggest grid of the week featured 31 cars, including points-leader Dariusz Bielawski as the top qualifier, edging-out Todd Honczarenko by just 0.076 seconds.  The two battled for 25 minutes bumper-to-bumper, with Honczarenko waiting for just one small mistake to take the lead.  But on the final lap, in the final trip through the Bus Stop, it was the follower who made the mistake, running wide at the exit and picking-up the black flag penalty, watching frustrated again as Bielawski's Mustang FR500S pulled away to the finish line.
In the overall points standings, Bielawski continues to hold the lead but now by 90 points over Honczarenko who leap frogged Jaroslaw Grochowski by 19 points.  Grochowski did not make an appearance at Daytona, so he'll need a strong performance in the final week at Road Atlanta if he hopes to reclaim the second spot.  Another driver not appearing on the grid was Vedran Broz, who surrendered fourth overall to Patrick Bieri after Bieri took a win at Daytona.
The final week of the iRacing Mustang Cup season features the "hang-on-and-steer" Esses of Road Atlanta.  Bielawski may have a mathematical lock on the championship, but the podium positions in the overall standings look to still have multiple drivers in contention.  Clearly there will be close points battles among the top ten all week.  Also worth noting is a new points leader in the Rookie class, with Ernesto Bueno working his way up the standings week after week, finally overtaking David Nueva by one point. Both of those Rookie drivers (and anyone else who wants to get in on a great week of sim-racing at Road Atlanta) can find a great track guide, set-up tips and top lap videos in the iRacing Mustang Cup Forum.
---
You may also like...
---