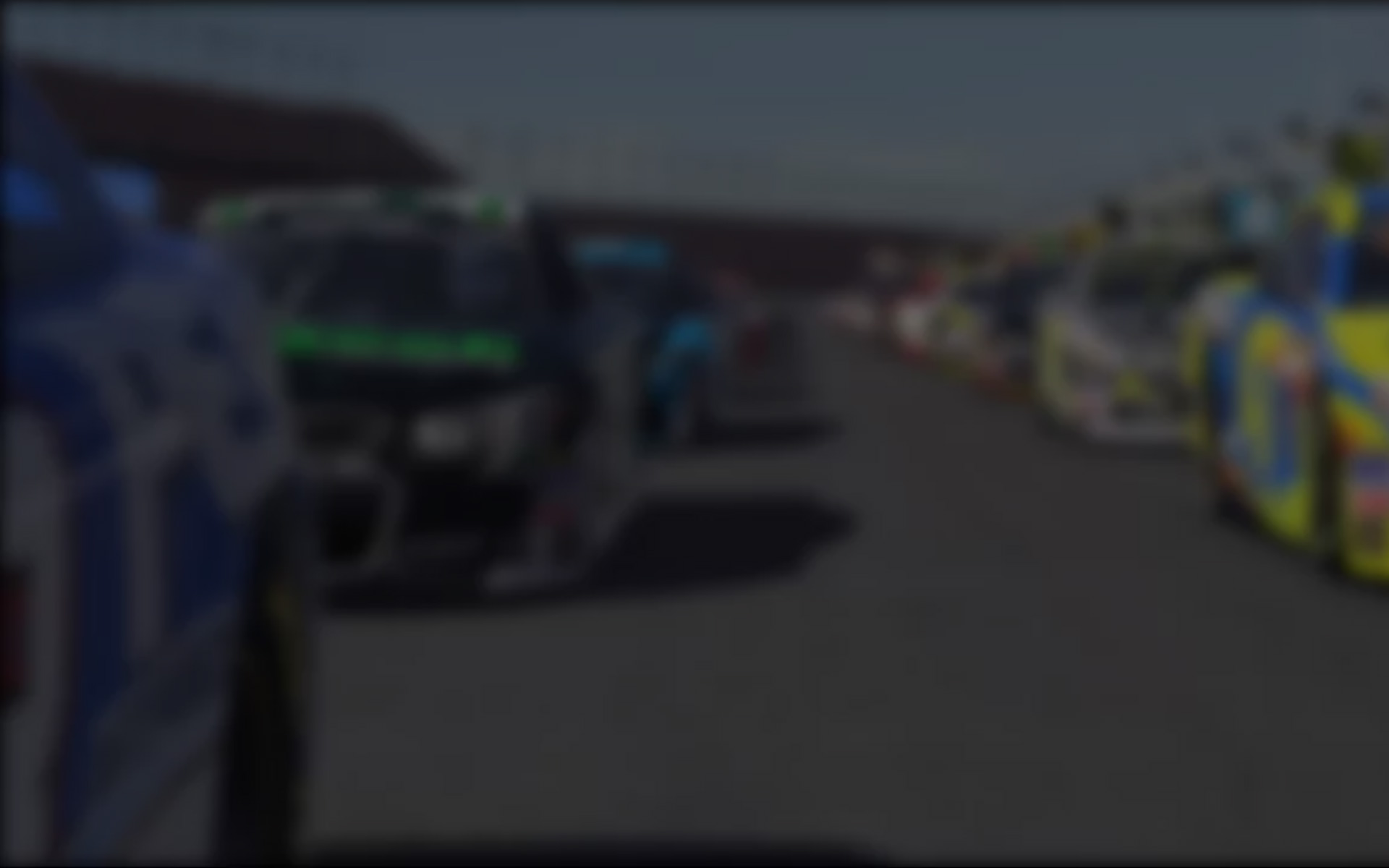 While not approaching the massive turnout at The Glen in Week 7, the iRacing.com Mustang Cup's Week 8 provided intense racing through 17 laps on the tricky Infineon Raceway "Cup" configuration.  Tire management became an issue, with many sim-racers reporting swiftly deteriorating handling in the closing laps of each race.  While the track invited lots of drifting through corners, those who indulged paid for it in slower lap times and lost positions by the end of the race.
Points leader Todd Honczarenko secured a win during the largest race of the week, a 17-car field that included a hard-charging John M Sullivan.  Having not qualified before the race, Sullivan charged from the seventh starting position to second, unable to make-up time on the leader who posted the fastest lap of the race by more than 1.1s.  Just as impressive, Michael Morrison2 started ninth, dropped to tenth on the opening lap, but battled his way through the pack to finish third, just 0.791s behind Sullivan.
The victory earned Honzcarenko 108 points, enough to maintain his overall lead even though he was not the top points-earner.  That honor went to Dan Rasch (127 points), who not only won all eight races entered, but repeated as the top qualifier with a 1:23.465, just 0.109s ahead of Honzcarenko.  The only other drivers to post qualifying times in the 1:23 zone were Teemu Lappalainen and Kimmo Suominen.
The points battle in the top 10 sharpened considerably as the series reached Week 8 with drivers keeping their best eight weeks out of the twelve that comprise the season.  Honczarenko continues to enjoy an advantage from his giant 199-point haul at The Glen in Week 7, holding the points lead with only seven weeks of competition (meaning he can be still be expected to jump at least another 100 points with a win in any of the remaining four weeks).  Early season leader Vedran Broz did not make an appearance at Infineon and slipped to fifth, but he also only has seven weeks of points so far.  Ahead of Broz now sit Olivier Sackhouse, Antti Pihlaja and Mike Bauers, but with eight scoring weeks in their point totals, those three drivers will need to try to block Broz from earning enough points in the remaining four weeks to leapfrog them – a tall order considering Broz's season record of 32 wins in 35 starts!
The remaining spots in the top 10 for the season remain up for grabs, with several fast drivers having just six or seven weeks of points gathered so far.  Their next opportunity to improve their point totals comes in Week 9 at Okayama's "short course" configuration.  Looking back through three years of records, this appears to be the first time the Mustang FR500S drivers will battle on the short configuration.  Drivers will have to be on top of their game for 24 laps – a race length sure to provide complications for the leaders dealing with lapped traffic and tires worked-up to greasy temperatures.
The Okayama Short course should attract a nice turn-out of Rookie competitors.  They'll find a lot of helpful information including a lap guide, videos, and set-up tips in the series Forum.
---
You may also like...
---