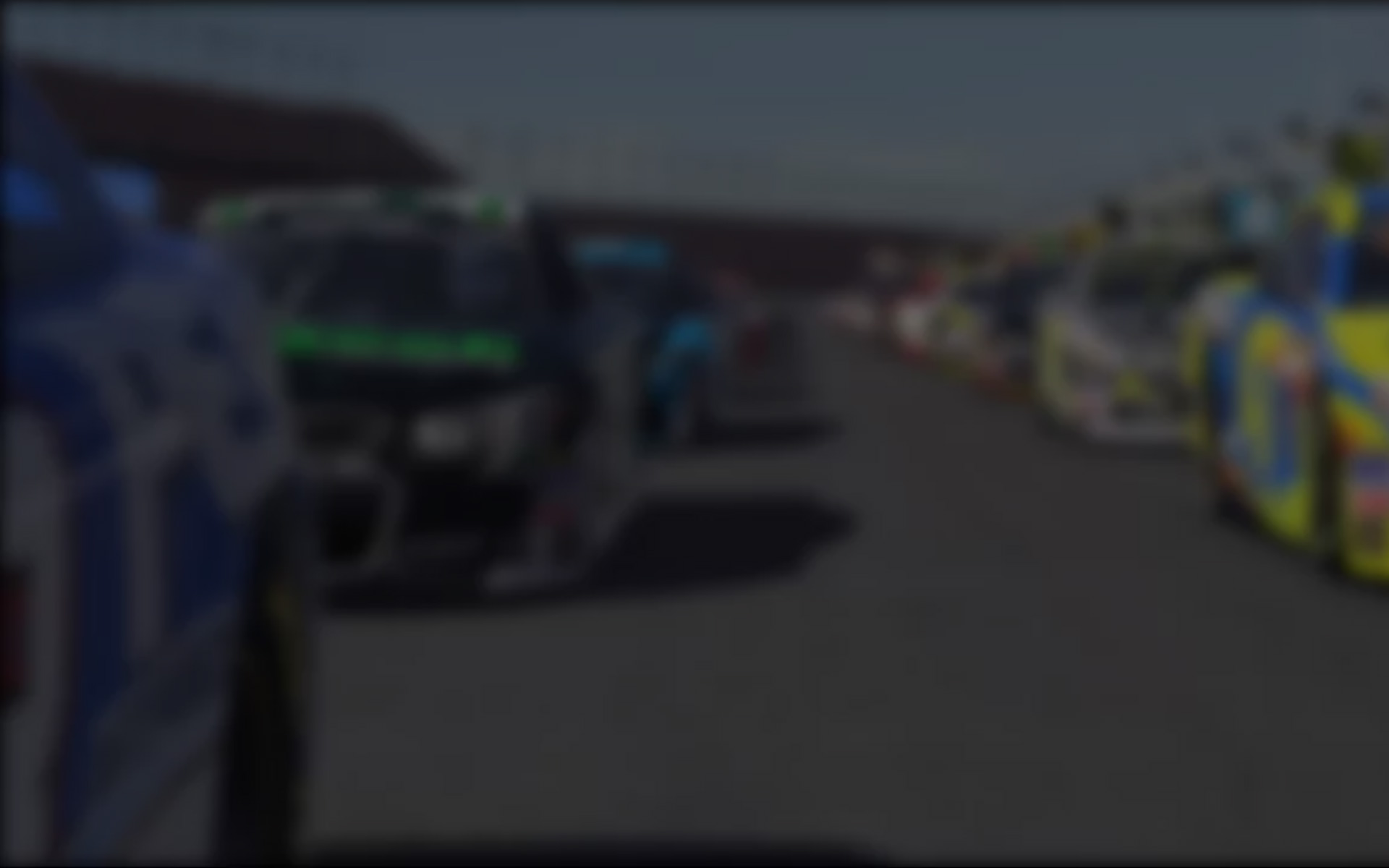 The iRacing.com Mustang Cup kicks off Season 4 this week with an exciting new schedule and a line-up of top drivers guaranteed to produce a thrilling battle for the overall points championship.  The new schedule, listed in full below, features tracks and configurations most requested by the sim-racers who regularly participate in the series.  "Awesome track schedule!" exclaimed Season 3 runner-up Todd Honczarenko, already planning his run to reclaim the Championship he won in Season 2.  Even relatively new drivers to the series, like Braith Morrow, are excited about the schedule:  "This schedule is epic!!! Very much looking forward to the series."
If the end of Season 3 was any indication, the points battle for the lead in Season 4 should produce amazing displays of driving at the front of the field for all twelve weeks.  It is hard to pick against Dariusz Bielawski, who has won the Championship in three of the last four seasons (and didn't participate in the season he didn't win).  But Honczarenko has demonstrated the in-race chops to challenge for the top spot upon any slip by the defending Champ.  And he won't be alone.  Andrew Casey made his debut in the pony-car series in Season 3 and finished third overall – besting several drivers who have been participating in the series for years.  A driver who in prior seasons has gathered an amazing tally of wins every week, Vedran Broz appears poised to make a return in Season 4, already taking the first win of the new season at Summit Point.
Not to be overlooked are Patrick Bieri, Antti Pihlaja, Mike Baures, and Kevin C Ford.  Each of those four drivers turned in strong performances in individual races and the overall points standings during Season 3 and all could contend for the top spot in Season 4.  Two drivers that are sure to make the top runners sweat are Dan Rasch and Kimmo Suominen, but with their attention divided among multiple series and cars, they'll have to get their full compliment of points in eight races where it is the best eight of 12 that count in the season total.
New drivers to the Mustang FR500S series will have a big advantage in Season 4, with newly created forum threads designed to help the new and mid-pack racers up their game.  It's never been easier to learn the nuances of the Mustang thanks to John M King's "Mustang Setup Shop" and "Mustang News, Videos, Information," in addition to the weekly thread featuring tips, setups and videos for each track.
iRacing.com Mustang Cup, Season 4 Schedule:
Week 1 – Summit Point Raceway – 19 laps
Week 2 – Canadian Tire Motorsports Park – 16 laps
Week 3 – Watkins Glen International Boot – 18 laps
Week 4 – Mount Panorama Circuit – 12 laps
Week 5 – Mazda Raceway Laguna Seca Full Course – 15 laps
Week 6 – Sebring International Raceway – International – 12 laps
Week 7 – Road America Full Course – 16 laps
Week 8 – Circuit Gilles Villeneuve Grand Prix – 16 laps
Week 9 – Lime Rock Park Full Course – 26 laps
Week 10 – Road Atlanta Full Course – 17 laps
Week 11 – Mid-Ohio Sports Car Course  Full – 15 laps
Week 12 – Circuit de Spa-Francorchamps Classic Pits – 14 laps
---
You may also like...
---