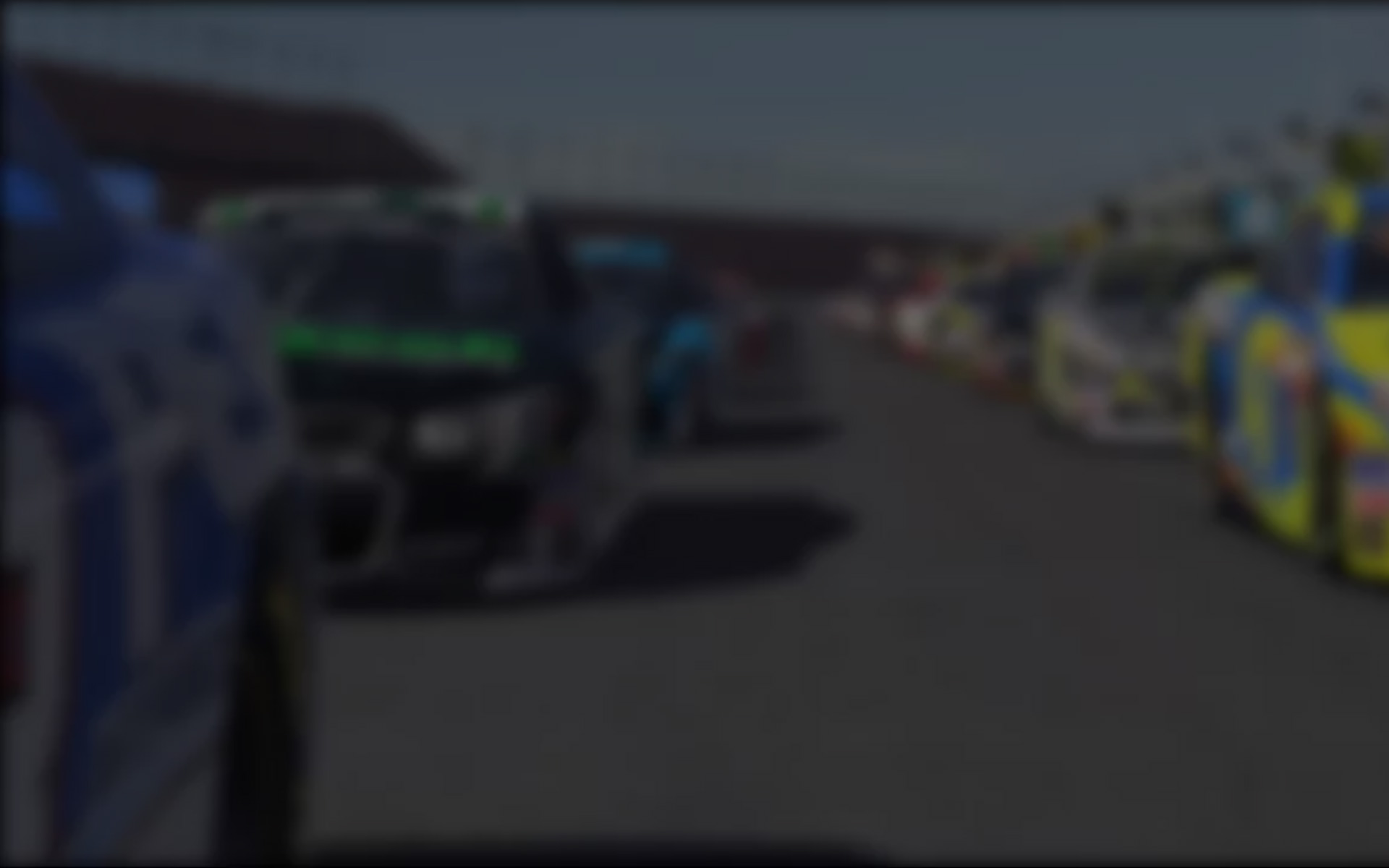 UK&I's Ian Nadin took the honors in the Radical Racing Series 2015 week 1 opener at Oulton Park despite ending up on his roof after a major incident at the second chicane on the opening lap of the weeks feature race.
Chicanes had been a bit of a talking point during the discussions around the schedule and unfortunately Nadin's incident wasn't unique as multiple incidents were recorded at the two chicanes with little, if any, reports of good overtaking into the corners.
That said the sim racing was still good around a racetrack that, chicanes apart, is very suited to the nimble and powerful Radical SR8. In the feature race, which took place at 7:45 on 21st December, Robert Jakubowski took a strong 30s win over Mick Carr with Andrea Tannino bagging a strong third.
Nadin had taken pole but a terrible start saw him fourth by Cascades and coming into the Knickerbrook chicane he was punted hard by Michael Chomé who himself had been a victim of contact just after the start at Old Hall. Katier Scott and Peter Wells had both made excellent starts, making up several places, but Wells unfortunately went in too hot and clipped the rear of Chomé's red white and blue radical. Wells spun while Chomé continued but would retire due to accident damage.
While Jakubowski drove into the distance, Simon Mitchell found himself with Mick Carr all over him and for 10 laps the duo battled before Carr was able to slip through into second. Meanwhile Tannino was running well but unable to get past Carr, but took advantage once Carr had passed Mitchell, to make up a place himself. Mitchell then dropped another place with his nemisis, Simon Russell, getting past on Lap 13, only to crash heavily and retire.
That left Scott holding off the attentions of Wells who was aggressively attacking the 5th place Radical, twice into Old Hall, then again into Island Bend. He was never genuinely alongside her, and just glanced the back of the UK&I driver, spinning out and dropping two places.
Overall a very good race with some excellent passing, especially by Russell who had earlier pulled a textbook pass on Scott into Lodge Corner, and some tight and exciting racing – typical of the Radical series.
By the end of the week Division 2's Nadin held a 18 point over Division 1 trio of Gregor Thomson, Francisco Esteve and Markus Papenbrock.
Joonas Savolainen and Rob Cain bagged second and third in Division 2 but they were over 50 points off the early leaders pace. Brazilian Johnny Miranda bagged the Division 3 lead, and held sixth overall, ahead of Roger Jakobson and Simon Russell. This division was particularly tight with the second of the Simon 'brothers' way down in P8, but only 14 points behind his long time rival.
Tannino's strong races, especially in the featured race, saw him take an early Division 4 lead ahead of Mark Jeangerard and Tobias Harnvi, while a small fifth division was lead by Kirk Henneman from Edin Frzina and Hartmut Glockner.
Despite a disaster in one race, Chomé recovered well to beat Wells by a single point in Division 6, while Gianna Raspaldo took the D7 lead. Scandinavian Thomas Hole takes a strong lead into the 8th division while Divisions 9, 10 and Rookie only had a single driver amongst them.
The series now moves to Phillip Island, another track which is suited to the Radical with long flowing corners and high speeds for Round 2.
Video of the feature race – https://www.youtube.com/watch?v=EH_nBJKJNtE&feature=youtu.be
---
You may also like...
---