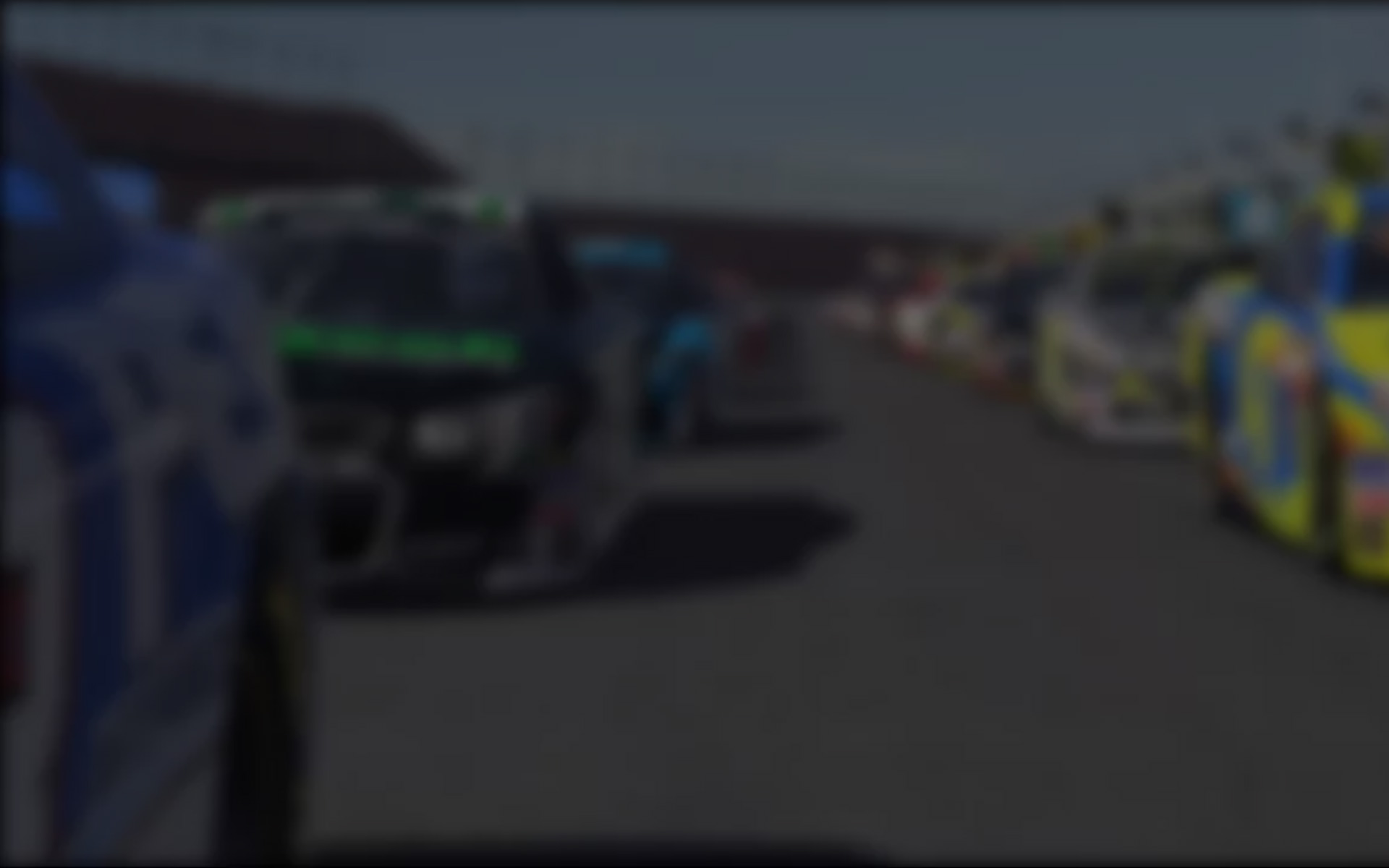 A trip to Long Pond, Pennsylvania for some racing around Pocono Raceway was exactly what some drivers needed to get their NASCAR iRacing.com Class A Series (NiCAS) season back on track. Unlike any other track, Pocono offers three vastly different corners, and the longest straightaway in NASCAR. These factors combine to give drivers a feeling much like racing a road course. It also emphasizes compromise, it is rare to have a car perfect everywhere, but luckily for competitors, it doesn't have to be perfect.. It just has to be better than anyone else.
In preparation for the NASCAR iRacing.com Series World Championship (NiSWC) race, it is no surprise to see higher level drivers racing down to the NiCAS, to get much needed tuning time with their racecars before Tuesday's big race. Four drivers racing in the top series swept the top four spots on the week, with Robert Hall leading the charge.
Hall had very impressive numbers, winning three of his four starts and banking 345 points to go along with the all important track time he received. Following Hall, just twelve points back, was up and coming Dylan Duval. Duval scored 333 points as he continues to get acclimated with the Chevrolet Impala SS. Rounding out the top five was the NiSWC tandem of Chris Overland and Carson McClelland, while the first Class A license in the group was Joshua B Gerrald with 315 points.
Stats took a small dip this week as the "Tricky Triangle" lived up to its reputation. Terry Garska once again paced everyone with fourteen starts, earning three top fives and an average finish of tenth. Of the 419 drivers who took part, seventeen raced five or more times over the week, but only five drivers would make multiple trips to victory lane. It was NiSWC front runner Michael Conti leading with four wins in his six starts, with Robert Hall one win back of him.
Next week for the NiCAS is somewhat back to the norm as the haulers head to the Irish Hills of Michigan. Although not racing on the newly repaved surface, speeds will still be well over the 200mph mark as cars scatter from the apron to the wall and every groove in between. Michigan International Speedway has always offered outstanding racing on the iRacing.com service and next week will be more of the same. As always be sure to check back at inRacingNews.com next week for a full week recap.
---
You may also like...
---