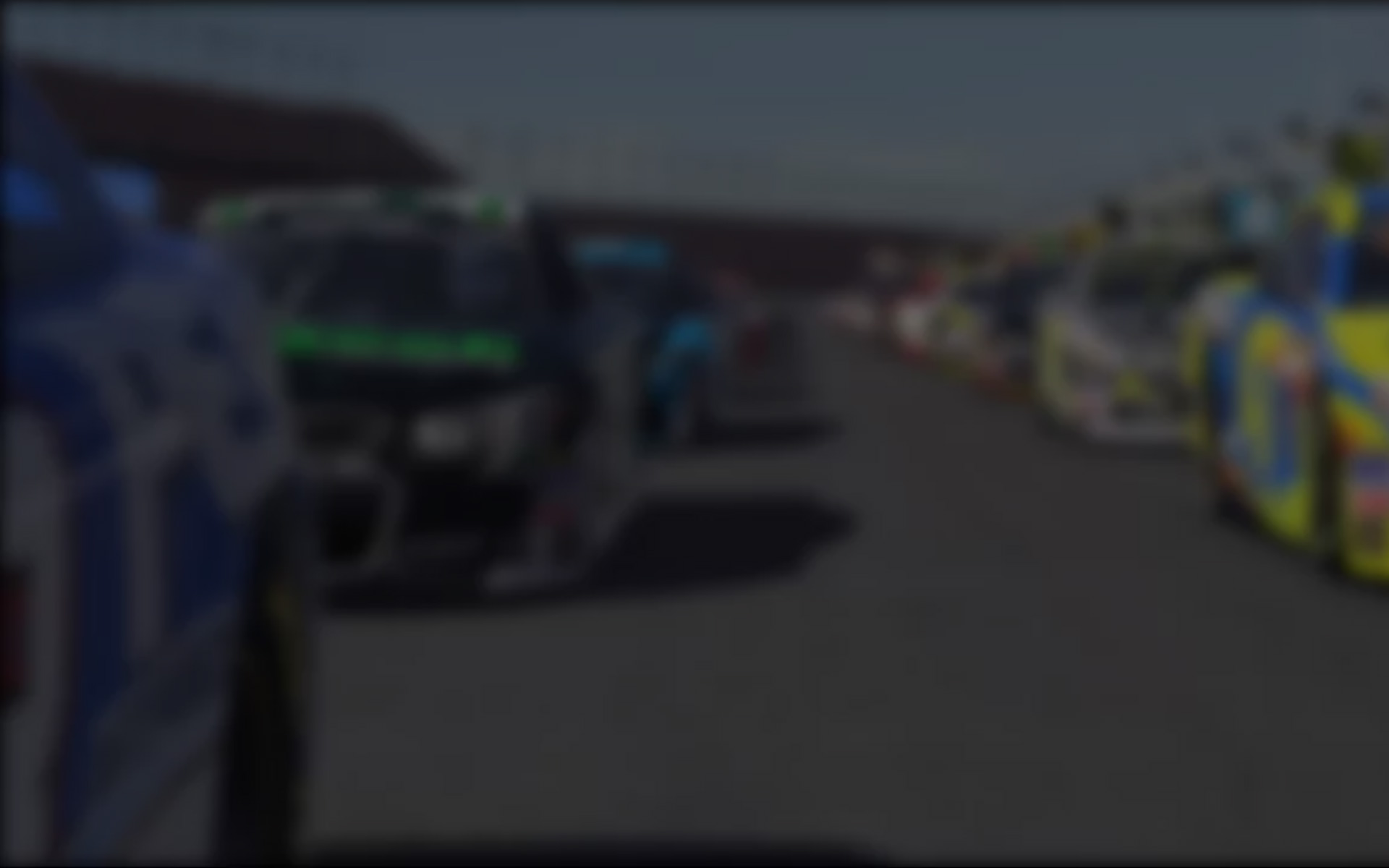 The NASCAR iRacing.com National Series regulars took their Chevrolet Impala SS to Charlotte Motor Speedway last week. Operated by Bruton Smith , Charlotte has been one of NASCAR's premiere tracks since opening its gates in 1960. Vying with Daytona International Speedway as the "home of NASCAR," CMS  is one of the most prestigious tracks on the calendar; one that requires sim-racers to push their cars to the limit and dodge high speed crashes that are — inevitably — thrown their way.
This week saw Western Canada's Austin Ognoski top the NiNS points-earners with 172 points his name at Charlotte. Ognoski beat-out Josh Fox (155 points), while Jordan Werth third on the week with 154 championship points, a total matched by Chris Melvin, while Tyler Head (148 points) rounded-out the top five for the week at Charlotte Motor Speedway.  Ognoski drove 120 laps and led 47 of them, winning twice from three starts.  Fox drove only one race, but he managed to win it in fine style, leading 37 of 40 laps.   Werth competed in seven races winning five of them and leading 247 out of the 279 laps completed.
Sim racers who did not score in the top five but who nevertheless gave a good account of themselves dedication for their achievements included Jason Robarge who competed in 46 races and had an average finishing position of 8th with 110 championship points. Another one of these drivers was Todd Laribee who drove 1118 laps and led 946 of them and had an average starting position of first and an average finishing position of 2nd.
The championship was impacted drastically this round, as Austin Ognoski took over the championship lead with 841 points over CP Allen who now has 809 points. CP Allen scored 141 points compared to the 172 points of Austin Ognoski, allowing Austin to open up a 32 point lead in the points championship.
---
You may also like...
---