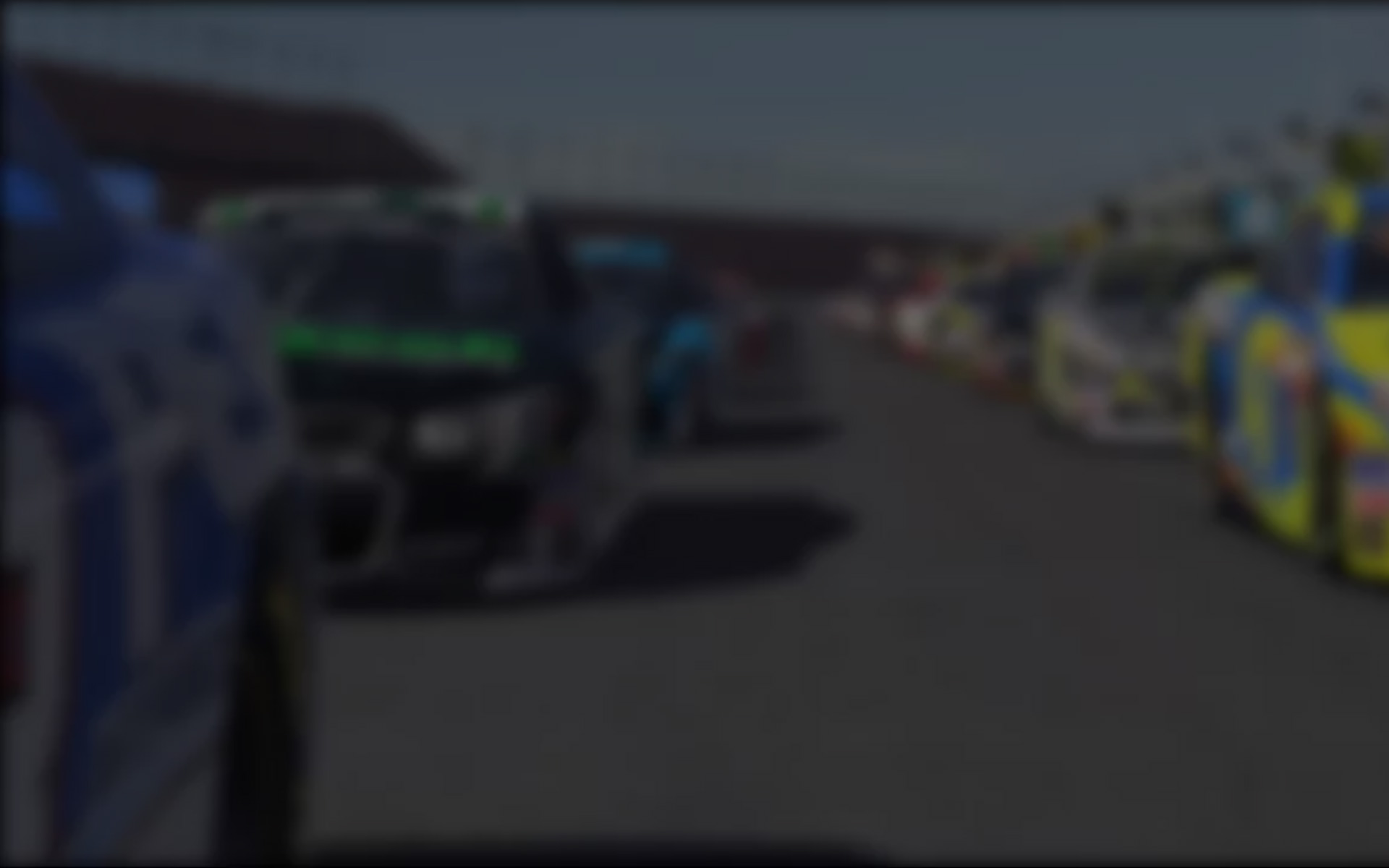 This past Tuesday, the NASCAR iRacing Pro Series took to the virtual Phoenix International Raceway for a Veterans Day edition of tight, short-track racing. The one mile track with the dogleg on the back stretch, proved to be a challenge for even iRacing's best. The online race saw 10 cautions for 38 of the 156 laps. The last caution came out with five to go, setting up a green/white flag restart – started and completed by Ryan Lowe.
"Don't pull a Kentucky, Ryan,"  Lowe says he thought as he took the green/white flag "where I lost the race on a one lap shootout, because I spun the tires"
He didn't pull another Kentucky, getting a great jump on the restart and leading the field around to the checkered flag.  "This win means way more than any I have ever won," Lowe said "because in this series, the competition is tight and you have to hope 80% of the things in the race fall your way."
The race saw an abundance of cautions in the late stages. When asked if this was the main reason for his win, Lowe answered, "It would be tough to say but I would've rather had the race go green because my car came to life five laps into a run." While there is no true way of knowing, his white flag restart showed he did have the speed.
"The competition is tight and you have to hope 80% of the things in the race fall your way." — Ryan Lowe
Speaking of speed, there was a sim racer throughout the night, who seemed to be able to make ground, even when outside of another car. That driver was Charlie Foster. It doesn't just take speed to win in racing, however, it takes a whole lot of luck. Unfortunately, Charlie did not have luck on his side, and was caught up in one of the late cautions. "I definitely felt like I had the winning car, especially after 20 laps, however the it doesn't simply take a fast car to win in this series. Had it stayed green during the latter part of the race, I really feel like I would have been the one at victory lane."
"My spotter, Chris Overland, did a great job keeping me calm and focused all race, but wanting to get my first win in the pro-series I went against his advice and I put myself at the bottom of three wide." Foster explains the wreck from his point-of-view "Trey Eidson beat me out of the corner and we got tangled up as he crossed me over." Had the wreck not happened, Foster probably would have challenged for the win. He did recover to finish a solid 13th place, despite his troubles.
"Even though I didn't get the finish I had hoped for, I'm happy with finishing 13th." — Charlie Foster
The top 20 finishers in the NASCAR iRacing Pro Series are eligible for a Pro/WC license and will be guaranteed a place in each 2015 NASCAR PEAK Antifreeze Series race, while  the 21-31 place finishers retain a pro license and can compete on a "go or go home" qualifying basis for any remaining grid positions available in the NPAS.
Lowe and Foster have slightly different views on things; views contrary to what you might expect think.
"Just because you get a win doesn't mean anything in my eyes," says Lowe, who currently stands seventh in NiPS points.  "If I don't start or finish multiple races I could slip back to where I started so my goal is 'Finish every race with no damage and hope for the best!'"
Meanwhile, from P22 in the standings Foster says, "Even though I didn't get the finish I had hoped for, I'm happy with finishing 13th, getting me back in the top 30."
---
You may also like...
---