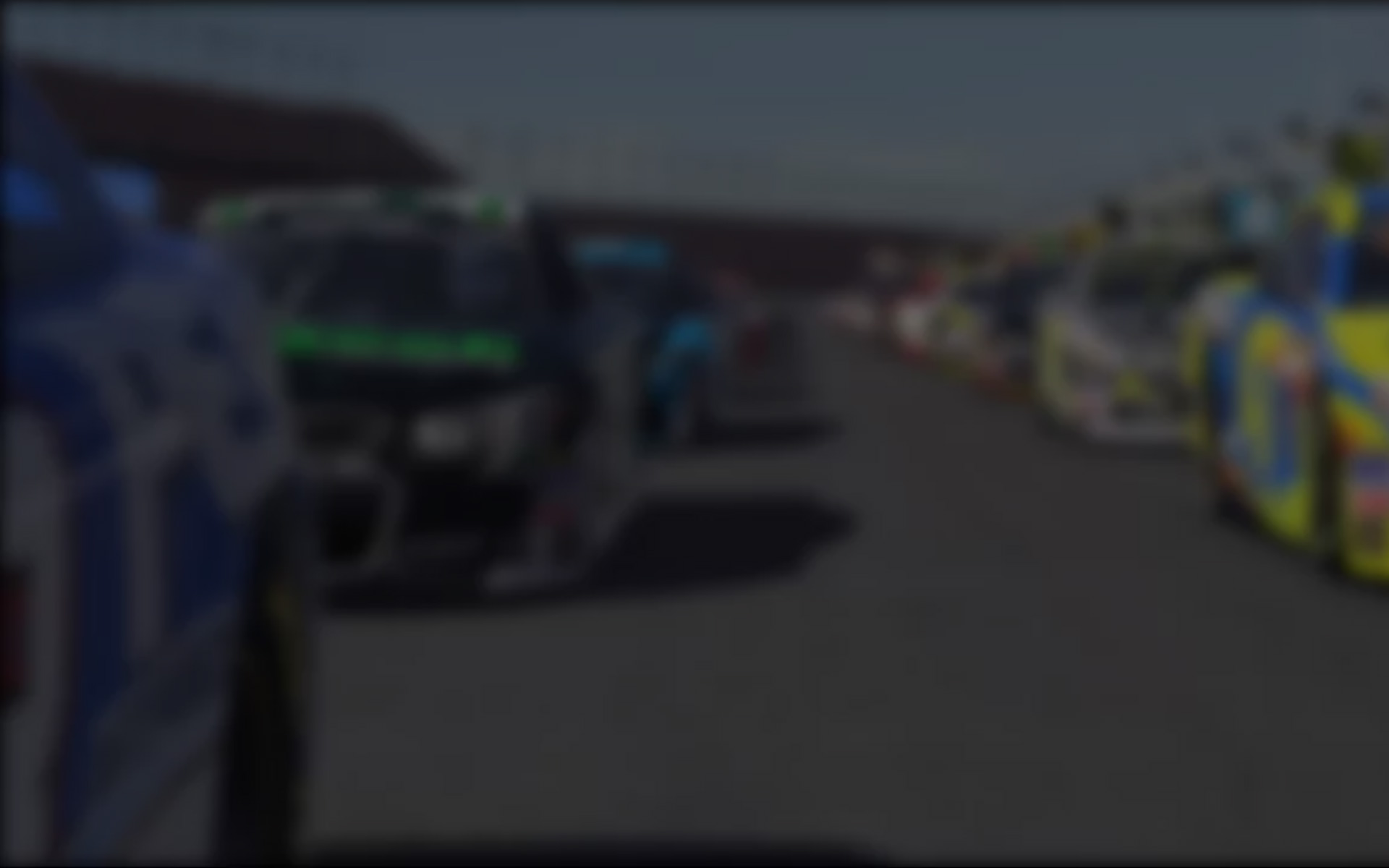 Falcon Racing enjoyed a good week in the NASCAR iRacing Series at Auto Club Speedway, with a 12th place in the Open and a fourth place in the Fixed. We even lead two laps in the Fixed, adding to the two laps we lead at Daytona back in Week 1.
The setup was good for a fixed setup and drivers could find different lines based on driving styles. We were running four, five and even six lines through both sets of corners and even down the front straight. At times we would be three wide down the back straight. The open setups were even more interesting with some running right at the wall and others on the white line as well as any of the four lanes in-between.
Both of our races also had very long green flag runs that included green flag pit stops. The laps I led were in the open: My Fuel Guru worked the numbers and kept me out looking for the late run yellow before letting me know I had less than two laps of fuel and had to come in. The winning hand was played early by Christopher Mattas, Joshua Justice and Bill Rowland. They pitted on Laps 78 and 79 putting on new tires for the last 20 or so laps coming home in the top three slots. Daniel Avery, who pitted on back on Lap 72, came home fourth with David Hopkins making it work for fifth spot, pitting way out on Lap 66. I pitted from ninth on Lap 77 and fell to 14th only to run my fastest lap on Lap 82. The 12th place finish for Falcon Racing was a victory for this week and we look forward to traveling to Virginia next week for another week of sim racing at Martinsville Speedway.
---
You may also like...
---