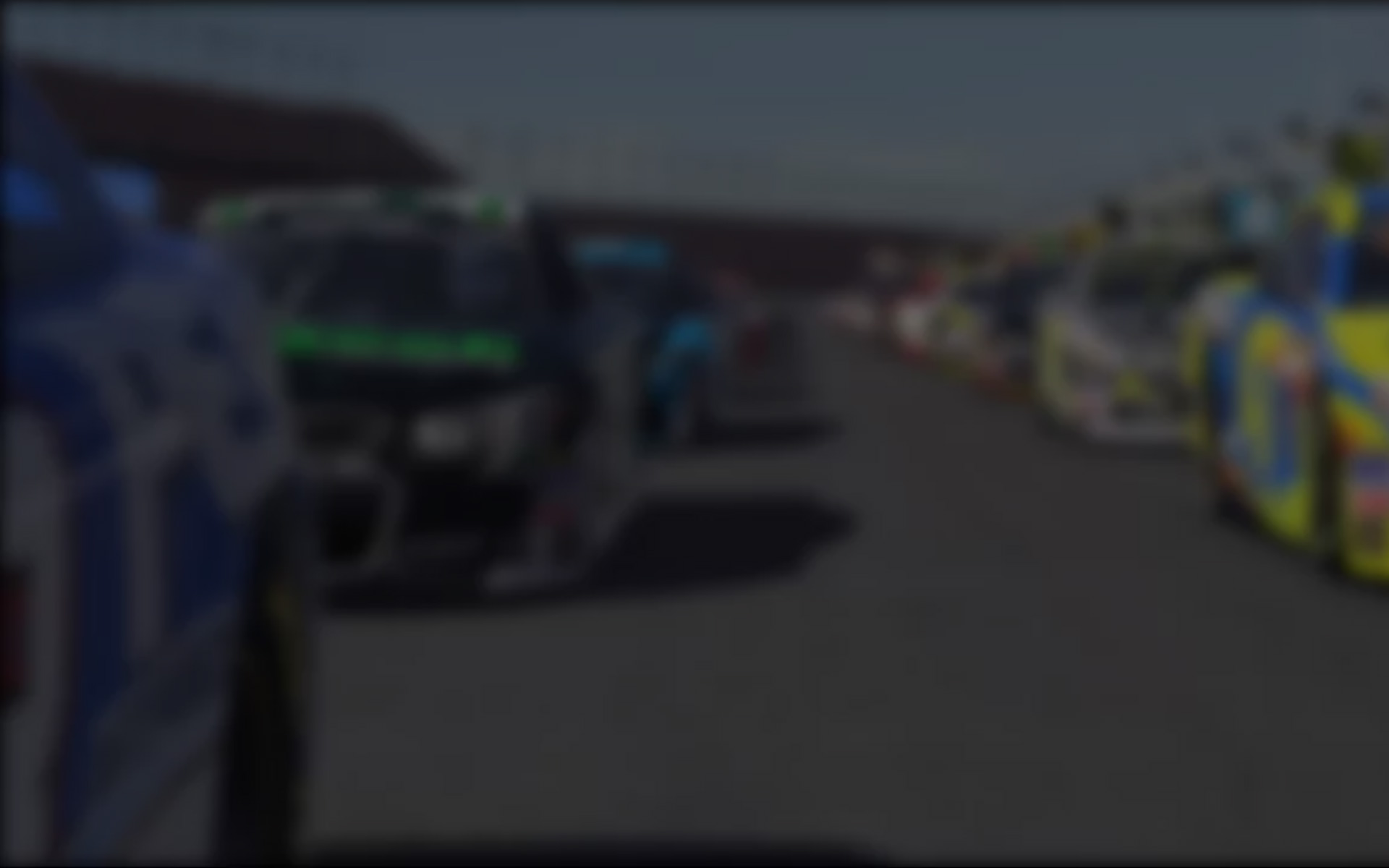 While last week's NASCAR iRacing Series visit to the virtual Las Vegas Motor Speedway produced many splits and some great sim racing, there was an outcry from the community about the need for an overhaul when it comes to restarts in the Gen6 cars.
"I have no problem overcoming adversity of my own doing. But, to have this black flag issue affect me 2 out of 3 races so far in NASCAR iRacing Series is getting old," said Anthony Palombo. "Driving through the field is fun, but I only want to do it if I am back there on purpose or my own doing, not because of others handling on restart issues."
Unfortunately, it's hard to imagine a reasonable scenario from the reactive side that could resolve the problem. Programming race-control to not award black flags on restarts leads to a whole different set of problems. Having every single split monitored by an admin just isn't feasible. From the proactive side, iRacing could potentially look at a change to the Safety Rating requirement to participate, in hopes that there is a correlation between higher SR and clean restarts, but there hasn't been any indication that this is anywhere near being on the table.
"Driving through the field is fun, but I only want to do it if I am back there on purpose or my own doing. . ." Anthony Palombo
Plain and simply the issue comes down to driver etiquette and using reasonable judgment. As many have stated; we ALL will spin our tires on a restart at some point. The difference is how you handle the situation, AND how those around you will handle the situation. Letting out of the throttle and shifting into third gear will often stabilize the car. However, those who choose not to handle the situation that way often do so because of the impatience of the surrounding drivers who would rather take advantage of the mistake than check-up and allow for the correction. Some would argue that gaining positions on a restart is vital, especially in late race situations, due to the lack of multiple racing lines and the difficulty in completing passes. Fortunately for us the folks at iRacing are already working on rolling this out – and possibly in 2015!
Racing with that mentality won't fix the issue at hand now, though. Drivers choosing to start in second gear need to be more cautious, and we as a community need to understand that mistakes will happen in racing; but we need to be smart about when we take advantage of them and when we give the other guy (or gal) a free pass. After all, it's better to check-up and risk losing a spot or three than to exit the race with a wrecked race car.
---
You may also like...
---