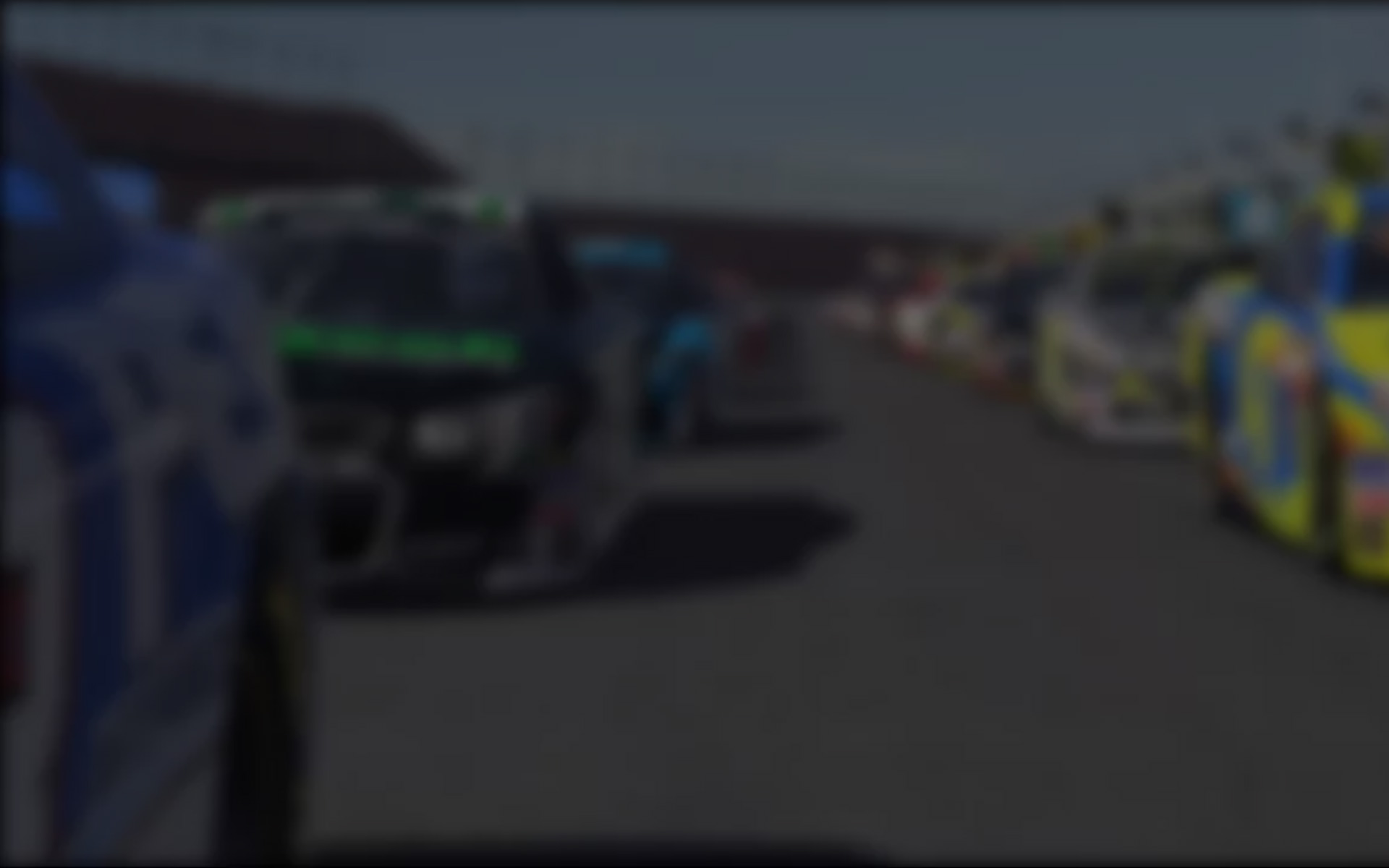 After a great third place at Bristol, we opened Week 9 of the NASCAR iRacing Series at Pratt's Motor Speedway. The team has requested and been granted the use of the new track name based on the six NiS races run here. Of those six races Falcon Racing has a fourth, three fifths and a seventh with only one finish outside the top five, that a 13th in the 2014 NASCAR iRacing Series Open. This is the second best average finish of any track to typically run in the NiS behind Darlington. I have also lead eight laps here, that is tied for fourth with Homestead.
Pratt's Motor Speedway is a great driver's track and is often the scene of long green flag runs. Cars can get a bit loose out of Turn Four and the grass catcher often keeps the racing green in these cases. The only real tight spot is into Turns One and Two; that can create issues if someone pushes-in hard to pass and the guy ahead fails to give room.
As the long green flag runs come to an end, getting onto and off pit road is tricky. Not so much getting on other than you need to slow way down, just let those behind know you're going in. Getting out brings you to the exit of the aforementioned Turn Two. As cars on the track are hard on the brakes and at speed, you come out in a spot where there may already be two cars running side-by-side. Needless to say, this can lead to some very messy happenings if everyone is not on his or her toes.  And, as the back straight has concrete walls on both sides, any car turned sideways here can bring the field to a complete stop. SO, watch what you're doing closely on exit.
After these two weeks on short tracks we head out to Talladega Superspeedway, where the sim racing will be a completely different animal.
---
You may also like...
---