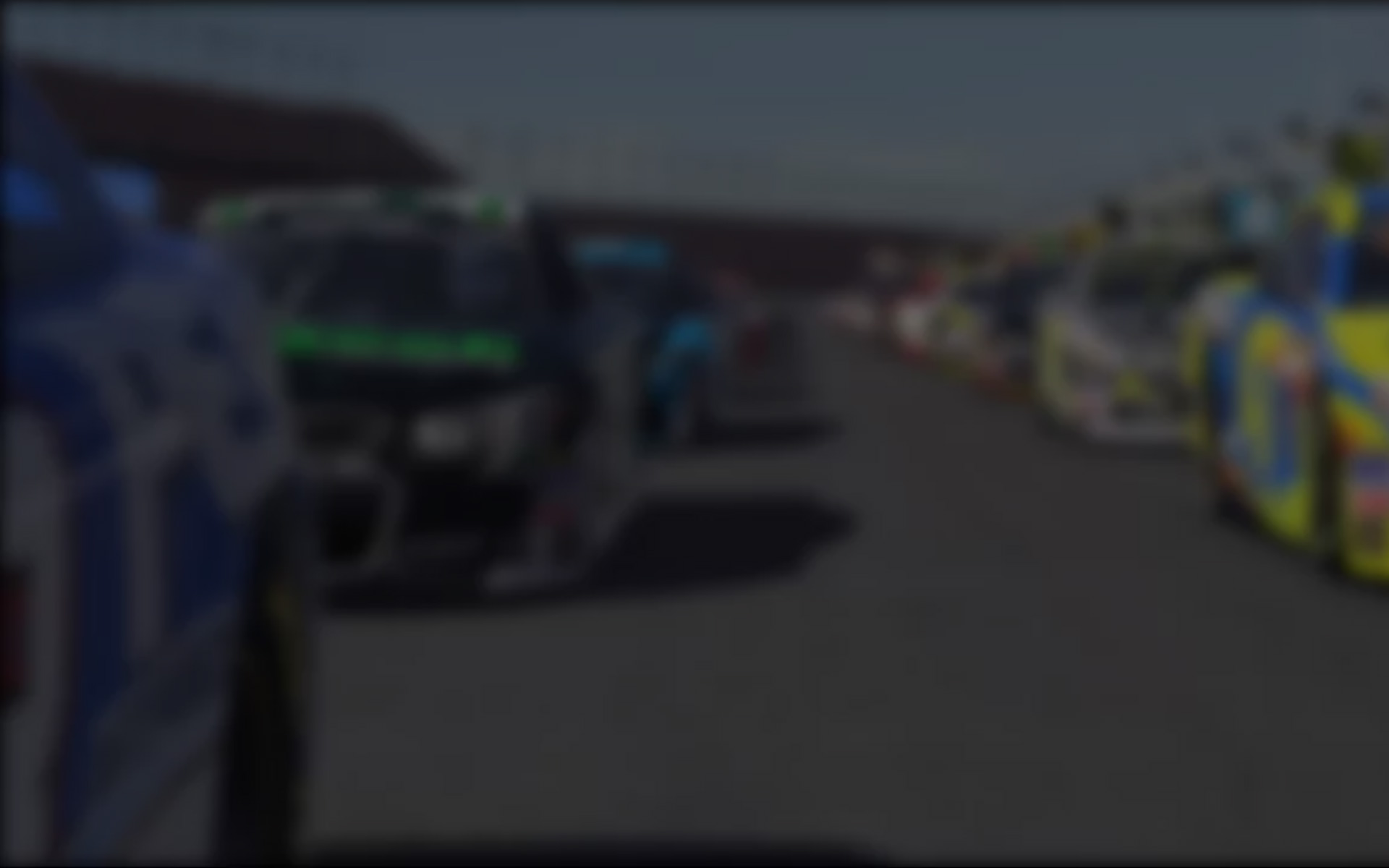 Three races remain in the 2014 NASCAR PEAK Antifreeze Series Powered by iRacing.com before a new champion is crowned at Homestead-Miami Speedway. As things stand heading into next week's sim race at Richmond, Michael Conti leads Ray Alfalla by 25 points and Nick Ottinger by 35 points. Although behind by a full race or more, Chad Laughton (-48), Chris Overland (-57), Jake Stergios (-63) and Matt Bussa (-74) are all within 100 points and thus are all still mathematically in the hunt for the sim racing title.
Dylan Kapisky takes a look at what it would take (at the least) for each driver to win the championship. These scenarios are based off of a 43 car field every race. The points are based-off of the NASCAR points system, which is used in the NASCAR PEAK Antifreeze Series.
In order to win the championship, Conti only needs a top-five finish and to lead a lap in every race. If Alfalla were to win all three of the remaining races and score the maximum number of points in each race (144 total points), Conti would still win the title with a fifth place finish and at least one lap lead (39+1=40) over the final three races (120 total points).  That would  put Conti at 571 points to Alfalla's 570, enabling Conti to walk away with the $10,000 grand prize. If Conti finishes fourth or better with no laps led, he would still win the title no matter what Alfalla does.
For Alfalla to win his third championship, he would need to make up a total of 25 points on Conti at Richmond, Darlington and Homestead. That can be achieved if Conti were to finish fifth or worse (with no bonus points) with Alfalla scoring maximum points in all the remaining races.  Alfalla could also win on just top 10 finishes (regardless of bonus points) as long as Conti finishes outside of the top 20 in every race; however, Conti has only finished outside of the top-10 three times this season. So assuming Conti earns three finishes of 10th or better, Alfalla would need a second place or better finish — with at least one bonus point (for races he didn't win) in all three races..
Ottinger sits 35 points back of Conti.  So if he wins every race with maximum points (144 total points over the three races), he would need Conti to finish worse than P8 with no bonus points (108 total). That would put Ottinger at 560 points and Conti at 559. Given the way he is running, however, Conti would likely need to make a mistake and finish outside of the top-20 for Ottinger to have a legitimate shot at the title.
Laughton, Overland and others are unlikely to have a chance at the championship unless the top three encounter major problems.  If they do come into contention, however, we will include their "what ifs" in an upcoming points preview.
Follow the rest of this season with the @iRacingWCS and @NPAS_News twitter pages and on iRacing.com/live.
---
You may also like...
---