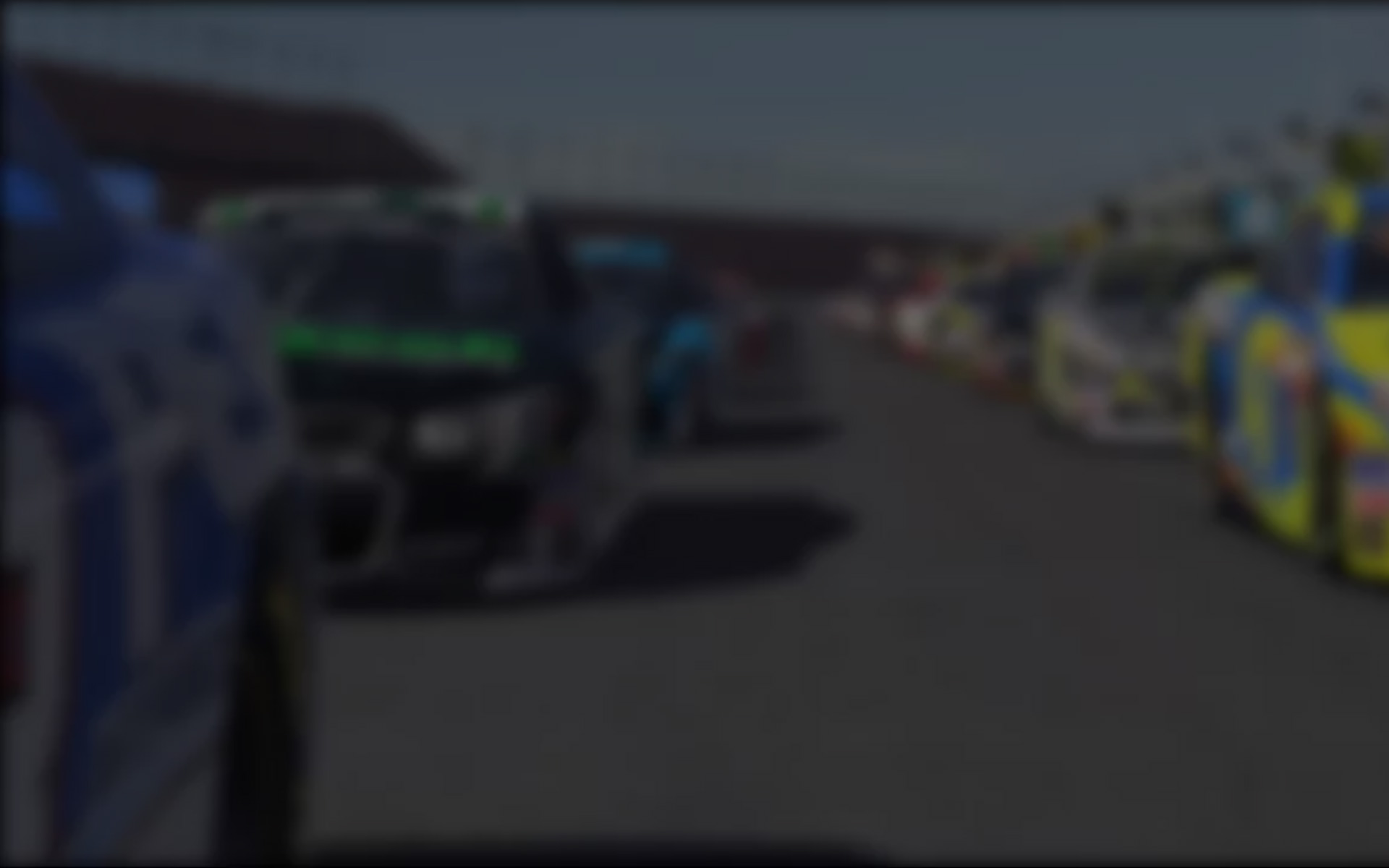 This past weekend's NASCAR iRacing Series action at Phoenix International Raceway saw tempers flaring, fenders caving, and incident points accumulating. The culmination of a short track, a new build and anxious racers with little in terms of official racing available left the iRacing official pace car in need of its own pit crew.
NASCAR XFINITY Series driver Josh Berry headed-off the tumultuous week with a win Wednesday night over Jordy Lopez Jr. in the Open series, while Matt Bussa celebrated a win Thursday's Fixed series event. The average number of cautions for each opening night were in excess of 10 with nearly one third of the races being run under yellow.
Friday night's Open series event saw Jeremy R Allen sneak the win away from defending series champion Patrick Crabtree, still looking for Victory Lane in the series this year. The final open winner was Malik Ray, who dominated his race, leading 99 of 156 laps. On the Fixed side Nigel de Jong took home a win for the second week in a row, together with Kollin Keister and former NASCAR Peak Antifreeze Series Champion Tyler Hudson.
While the racing seemed to improve as the week progressed and drivers got more seat time, treacherous mistakes off of Turn Four led to several severe pile-ups down the front straight. Tifosi Racing's Facebook page released the following note Saturday morning: "Mike Ellis finishes 27th after being ran over in a big check-up down the front straight on lap 17. He was able to run a bit longer before the engine finally blew. 32 minutes later [Mike] rejoined the race with 10 to go."
The fact that drivers were able to rejoin the race after such significant incidents was new this week to the series. iRacing's latest build gave pit crews the ability to conduct more repairs and even replace entire engines, giving a more realistic feel to the racing . . . and rewarding patience and persistence.  In Saturday afternoon's Fixed race, as another example, Anthony Palombo was involved in an incident that would have previously knocked him out of the race in 32nd position. However, after sitting furiously through over 35 minutes of repairs, Anthony rejoined the race and climbed from 32nd to 22nd position, ultimately only costing him a handful of iRating and a minimal impact to his safety rating.
Participation in the Open series was up 4.2% from last year to 547, while the Fixed series saw a 45% increase from a year ago to 1075 for Week 4 of the season. Note that Week 4 in 2014 was at Bristol. There were 22 different winners in the Open series, and 43 different winners in the Fixed series. All told, 267 members that made at least one start in both series, and four drivers were able to pull off a win in both the Fixed and Open: Thomas Brandner, Hoyt Smith, Jason Langlois, and Mike Guidry2.
Congratulations to all of the winners from Week 4:
Current Overall Point Standings:
---
You may also like...
---