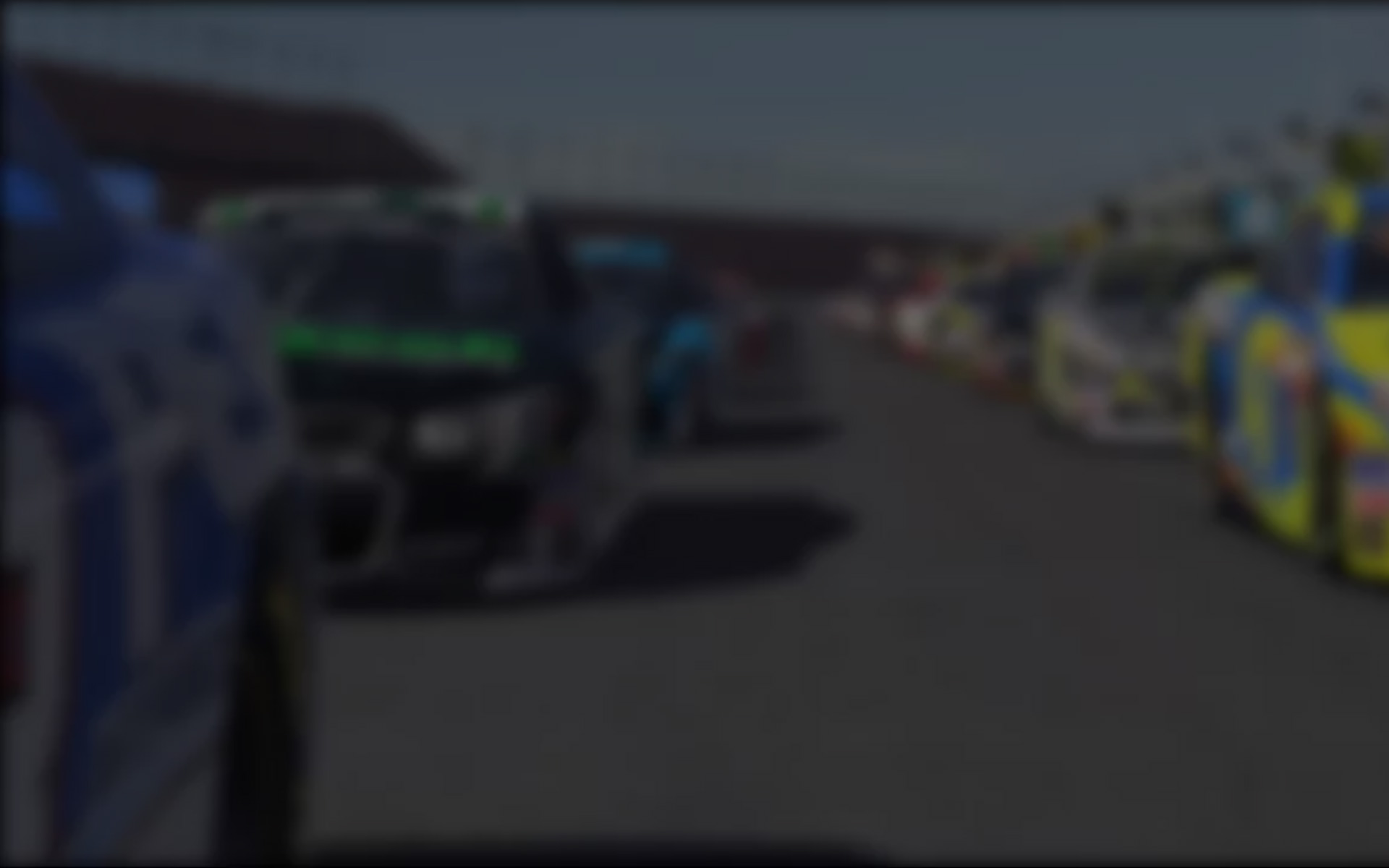 Round One and the start of a fresh season saw the iRacing.com V8 Supercars Series presented by BigPond return to where it all began last season at Road America. This time they would tackle the circuit with a fresh tire model and an updated caster limit and also increased tire degradation.
Madison Down would continue his good form from last season and put down an amazing qualifying lap of 2:10.069, more than .4s quicker than his nearest rival Justin Ruggier (2:10.482).  Vail Riches would start third just two tenths back with Scott McLaughlin starting fourth and John Emerson in his new team starting in fifth.
Although he didn't have the greatest of starts, Down nonetheless jumped into the lead with Riches making the move on Ruggier for second.  Back in the pack Richard Hamstead got into the back of McLaughlin forcing Scott off the road and nearly into the front of Joshua Muggleton's Ford Falcon.  Emerson made a poor start and slotted-in behind Mitchell McLeod who had a cracker.
Ruggier didn't waste much time redressing the situation, relegating Riches to third under brakes after the long straight into Turn Five and setting after Down. Muggleton would also take over fourth from Hamstead and, into Turn Eight, made a dive on Riches that resulted in contact and sent him off the road and down the order.
Brad Ryan and Thomas Guerrini ran off the road at Canada Corner in separate incidents, both ending with a DNF and unfortunate start to the new season for the Lazy Man Racing team. After the Lap One contact with Muggleton, Riches was the first driver to come to the lane and start his run home.  Meanwhile, McLaughlin was charging hard through the field,diving into the final corner at the end of Lap Four and escorting Reg Burke wide.
Lap Seven saw Hamstead and Muggleton on pit lane, filling-up on fuel to the end.  Muggleton did not take tyres and thus gained a massive margin on Hamstead.  Nor would matters improve for Hamstead as, pushing hard, he put a wheel off coming onto the main straight, lost control and brushed the wall on the inside, ending any chance of a good result for the Season 1 champion.
The end of Lap Nine saw Ruggier pit for fuel and tyres, and rejoin behind Muggleton but in front of Emerson, one of Tatts.com new recruits.  Down and McLeod both headed to pit lane at the end of Lap 12, with Down's no tyre stop giving him an advantage of some 13 seconds over the field.  McLeod returned to the track just behind Muggleton as Ruggier moved into second place into Turn One on Lap 13.
It would be a golden day for Tatts.com / Trans Tasman Racing's Down as he took home 272 points in the first round of the series, finishing more than 14s clear of Ruggier in his new look ANZ Motorsports Ford Falcon with Muggleton in his new Hyper Stimulator Ford Falcon third and Tatts.com's McLeod and Emerson rounding-out the top five.  McLaughlin and Riches both fought back from Lap One incidents to finish inside the top seven while Chad Chastain pipped Cal Whatmore at the line for eighth as Whatmore ran out of fuel 100m before the line! Kris Tarrant completed the top ten.
Mitchell Abrahall, Craig Hunter, Christopher Osborne, Samuel Collins and Reg Burke completed the race in 11th through 15th, while from 16th to 18th Juan Luís Martínez (16), Hamstead (17) and Martin Turner (18) would be the drivers last on the lead lap, a full minute behind the victorious Down.
Guy Leach would finish in 19th, two laps down with Simon Black in 20th place in his CST Ford Falcon.  Andrew Le lost his motor running in the top 15 and finished 21st, seven laps down. Curtis Chippeway had a night to forget, finishing back in 22nd 13 laps down, with Brad Ryan, Thomas Guerrini and Milko Tas filling your last three positions in the field 15, 17 and 18 laps down, respectively.
This round was a record for the most drivers (123) to sign up to a V8 Supercar race in a long time, and no fewer than 25 sim-racers lining-up on the grid in the main time slot on Monday night!
Top Five Drivers – Championship Points – Overall
1.    Madison Down – 272
2.    Justin V Ruggier – 260
3.    Joshua Muggleton – 249
4.    Mitchell McLeod – 238
5.    John Emerson – 226
Split Two Winner: Carwyn May
Split Three Winner: Timothy Hancock
Split Four Winner: Michael Middleton
Split Five Winner: Todd Valentine
Race Highlights of the iRacing.com V8 Supercar Series can be found here done by John Emerson
You can watch the full race replay by visiting www.v8sonline.com.au
---
You may also like...
---