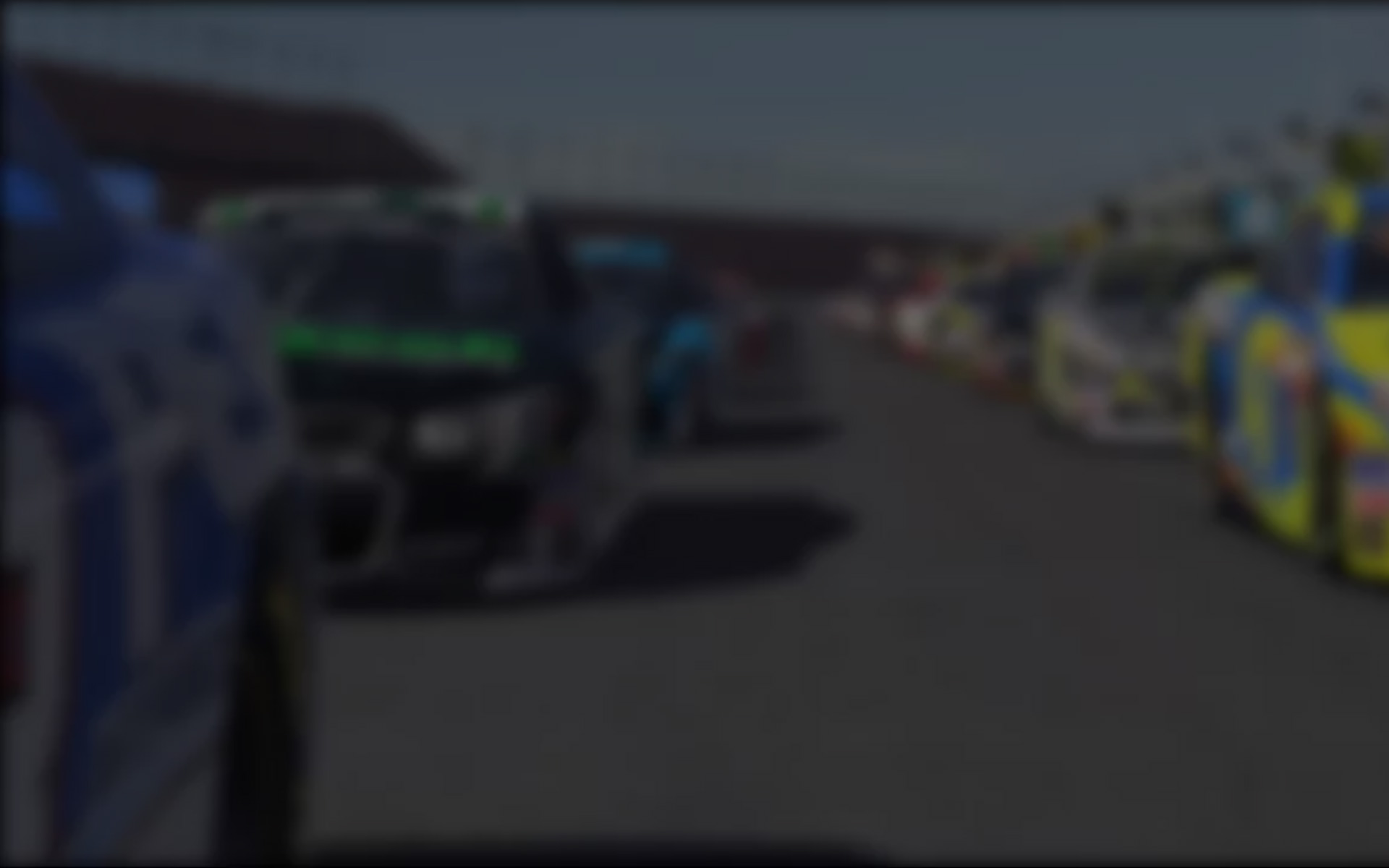 The wait is over.  After 18 months of crunching numbers and pounding computer keyboards into submission, Dave Kaemmer and his guys have pronounced their new, state-of-the-art tire model ready for prime time.  The product of their labor of love may well be the most significant development in iRacing's online racing service since the company opened its virtual doors for business in the summer of 2008.
"Previous tire models for race simulations have been based on measuring real tires and fitting performance curves to data generated on test machines," says Kaemmer.  "But without understanding why tires generate the forces they do, it's hard to predict what's going to happen outside of the performance envelope where tires are tested.  It also is very time consuming to determine the many numbers needed to describe a tire using a fitted model like that.
"We're more accurately reproducing the ways in which tires behave, which, in turn, enables us to make a car's performance extremely authentic."  — Dave Kaemmer
"So we went back to first principles to figure out how to model a tire from basic measurements we can do without putting them on a tire test machine.  How does the patch of rubber in contact with the road generate grip?  How does that patch of rubber move across the road?  How does it distort when you climb a curb or when the tire starts to slide?
"The theoretical model we've come up with does the right things.  When a car slides to a stop it takes the right amount of time; burn-outs look and feel right . . . all kinds of behaviors we used to struggle to reproduce by fitting numbers now happen almost automatically.  There are comparatively few numbers involved in describing a tire now, all of which are much more easily measured.  That means we're more accurately reproducing the ways in which tires behave, which, in turn, enables us to make a car's performance extremely authentic."
A new tire model deserves a new car: the new Chevrolet Impala Class B.  The new Impala incorporates all the chassis and aerodynamic modifications NASCAR mandated for its Nationwide Series cars including a longer wheelbase together with a wider nose and non-adjustable "splitter," taller rear deck and fixed rear spoiler.
Everyone who already owns a 209 Impala SS will automatically receive the "upgrade," complete with the new tire model.  Those who don't already own the 2009 Impala can purchase both the new Class B Impala and 2009 Impala SS for $11.95 – and get their hands on iRacing's new virtual tires in the bargain.
We think you'll be amazed by the performance of the new tires and remind you that every car on the iRacing service will be equipped with the new tires by later this year with the release of iRacing 2.0.
Click here for a sneak preview of all the many exciting new features of iRacing 2.0.
---
You may also like...
---