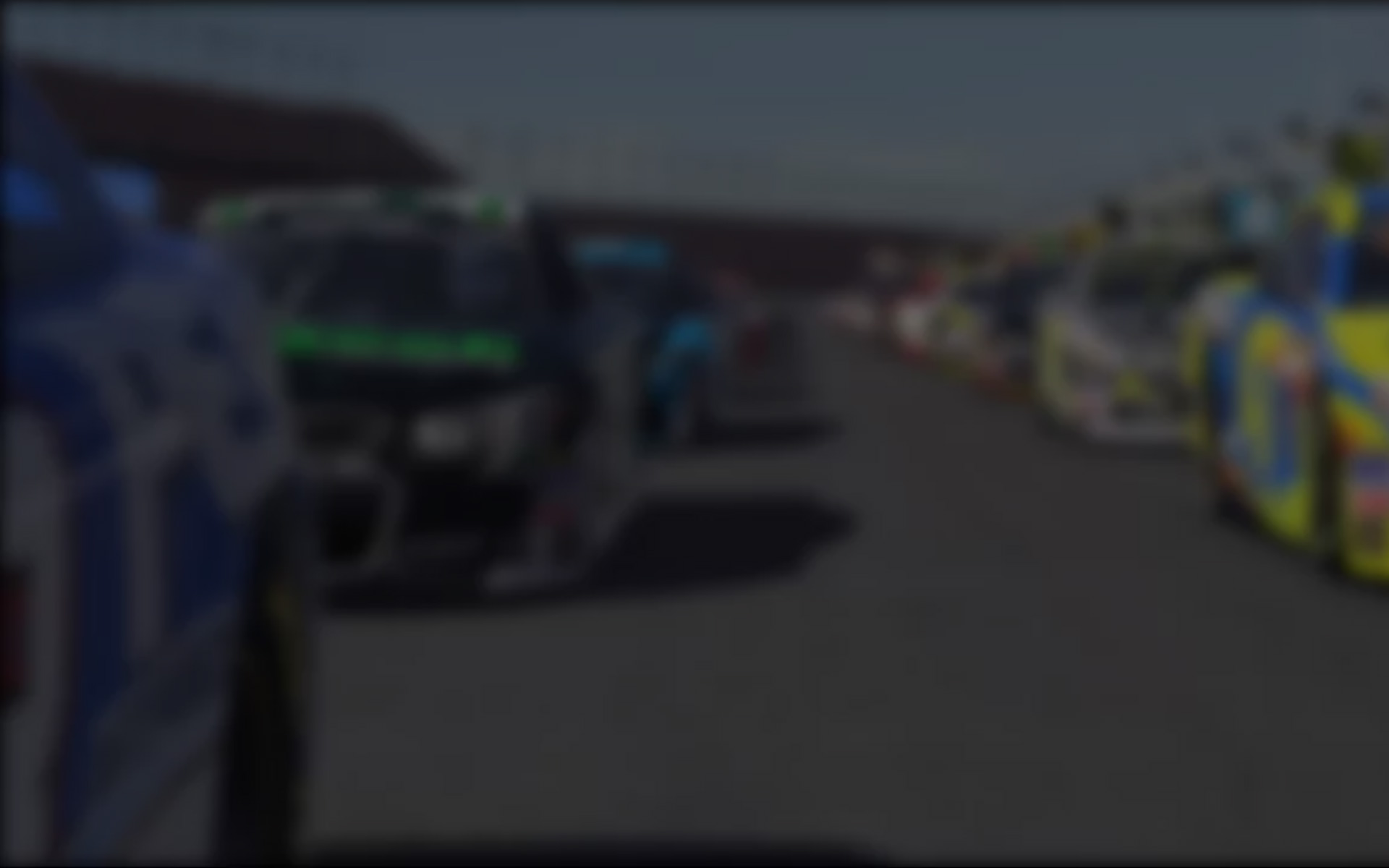 September 25th, 2014 by JaimeB
Over two dozen sim-racers in the Skip Barber 2K Cup donned their virtual firesuits and took their brightly liveried F2000s for a 21 lap race with one pit stop each (if all went to plan) around the Circuit Park Zandvoort Grand Prix layout.  Bart de Laat sat on pole for the first time this season after posting a time 0.063s faster than Philippe Leybaert in second, with  Ricardo Ferreira and Vinicius Rocha lurking just behind in third and fourth.  On the opening lap all eyes were on Marco Derix as he immediately yielded his sixth place position to Graham Carroll at Turn One (Tarzanbocht).  Derix then came under attack from Steijn Schothorst at Turn Three (Hugenholzbocht) and initiated a multi-corner battle that didn't end until Turn Ten (Audi S) when Schothorst relegated Derix to eighth spot.
The next big moment came on Lap Two, but a bit further up the pack, as Leybaert dipped a wheel off the black stuff at the exit of Turn Two (Gerlachbocht) and was sent into a spin entering Hugenholzbocht, losing four positions in the process.
Just behind Leybaert there was another incident developing when Vicente Gascon Marti hit the back of Fahim Antoniades under braking for Hugenholzbocht, lifted Antoniades' car and sent him into a spin.  Antoniades clipped the barrier (and a few fellow sim-racers), ultimately having to get a tow for repairs.
Carroll was on his usual form and relieved Gamet of fourth just a couple laps later.  Carroll's late braking at the Audi S was enough to grab the inside line and and then the outside line for the second part of the complex, moving himself just outside the podium positions.
On Lap 11 the front-runners began pitting, including Ferreira in P2 and Rocha in P3 (but not De Laat, as he was going an extra lap on his first stint).  Ferreira exited the pits in P10 with Edward Cavalier just ahead, and yet to stop.  When Cavalier struggled exiting the Audi S Ferreira made contact with him, damaging his car and forcing him to get a tow and eventually retire from a net second place position.
Leybaert was one of the first cars to pit, entering on Lap Ten, and with some solid lap times was able to significantly close the gap to the cars ahead of him, and even putting him ahead of Carroll.  But when Leybaert struggled through the final corners on Lap 12 he was slow down the straight and lost out to Carroll once again.
Leybaert didn't lose hope, but with no more stops to make he would have to pass Carroll on the track, and that's exactly what he did at the outside of Gerlachbocht on Lap 14.
Just behind the Leybaert/Carroll battle for third  came Derix and Gamet in a dice of their own.  On the same lap Leybaert took third, Derix thought he might sneak into fifth under braking for Turn Eight (Renaultbocht).  Gamet didn't see Derix's late move for the inside and the resulting contact sent Gamet into a violent tumble followed by an early retirement.
Carroll resumed his battle with Leybaert the next lap when the two went side by side through the first three corners until Carroll used the inside line at Hugenholzbocht to reclaim third.  Leybaert looked to fight back once more at Turn Nine (Vodafonebocht) until oversteer sent him into the grass at the inside of the corner before spinning back onto the track and clipping Schothorst.  Thankfully Schothorst was unaffected but Leybaert dropped to sixth with minor damage to boot.
By the penultimate lap Klappe had taken Leybaert's sixth place and was close enough to Derix that he looked good for fifth if he played his cards right.  Unfortunately Klappe suffered a similar fate to Leybaert when he slid through Vodafonebocht and, instead, lost a position Matt Dafoe.
Klappe and Derix switched karma on the final lap, however, when Derix ran out of fuel at the exit of Audi S and lost positions to Dafoe, Klappe, Rob Read and Marti before crossing the finish line for the final time.
In the end De Laat had a pretty boring race win with over a six second gap to Rocha in second, and a further 13 seconds to Carroll in third.  In the championship Sebastian Job still leads, but Rocha has replaced Leybaert for second place with only three points between them while Carroll's fourth podium of the year moves him into fourth place ahead of Ferreira.  De Laat's win, meanwhile, moves him from P9 to P6 with 152 points to Job's 208.  The full race with commentary can be viewed on ARLtv here: http://youtu.be/O8RTzIZeLsk
---
You may also like...
---