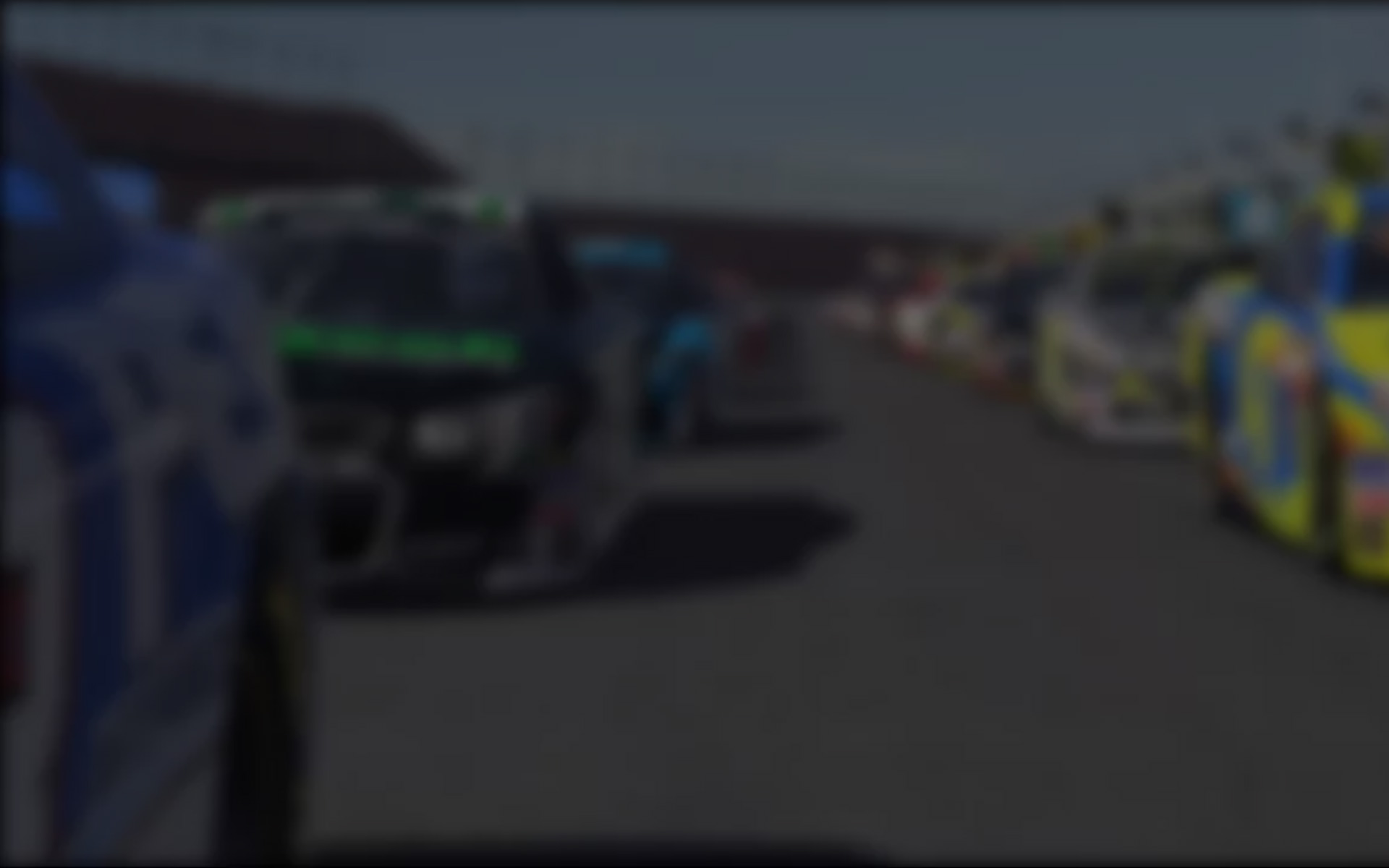 2012 Season 4 of the NASCAR iRacing.com Class B Series kicked-off at the ultra fast Texas Motor Speedway in Fort Worth, Texas.  As drivers look to start the season off on the right foot, most just hope to survive and move on to the next week.  In total, 805 drivers ran a race, while 245 sim-racers posted qualifying times at TMS.
Ryan Luza (Texas) started his season off on the right foot, laying down a blistering 28.799 second lap time to claim the overall pole for the week.   Justin Douglas (Northwest) would clock in just a tick slower at 28.814 seconds, with Simon Crochart (France), David Cater (Carolina) and Allen Provenzano (Illinois) rounding out the top five fastest qualifiers.
The highest Strength of Field (SOF) race of the week would kick off on Friday night with twenty four guys taking part.  Simon Crochart started from the pole, but a wreck just ten laps into the race would relegate him to a 24th place finishing position.
In contrast, Tyler D Hudson started 12th and worked his way to the lead early in the contest.  He went on to lead for 39 circuits and held-off Richard Dusett (New England) by just over a tenth of a second for the win with Cater, Tom Moustakas (New York) and Phil Juhring (New Jersey) completing the top five.  There were eight leaders for a total of thirteen lead changes in a race that was slowed for five caution periods and a total of 19 laps.
"Well, the new draft made the race very competitive and I was lucky to be out front at the right time," Hudson said after the win.  "Just want to really thank David Cater for building an awesome setup and letting me race it."
In claiming the SoF win, Hudson staked an early claim to the NiCBS title, racking up three hundred and six points to take the overall points lead.  Dusett, Cater, Moustakas and Phil Juhring claimed the remaining top five spots in the overall and Division 1 standings.
"The new draft made the race very competitive and I was lucky to be out front at the right time." — Tyler D Hudson
William Dick (Carolina) grabbed the top spot in Division 2 points, with Christopher Spencer (New York), Larry Mullikin (Florida), Jason Guthrie (Carolina), and Alan Jones (Carolina) rounding out the top five. Those five drivers are separated by nine points.
In Division 3, Kevin Jones (Carolina) leads Jason Williams4 (Midwest), Jonathan Dickert (West), Shane Pateman (England) and Shawn W Brown (Georgia).  Division 4 sees Thomas George2 (Virginias) lead Jeffery Tucker (Northwest), Gustavo Gomes (Iberia), Albert Soler (Iberia), and Patrick Rowland (West). James Ray (Floridia) is atop Division 5, with Dennis Stepanich Jr. (West) leading Division 6.  Division 7 has Michael Bowles (Virginias) as the front runner, with Eidy Olivier (Brazil) the leader in Division 8. Dean Rouse (Illinois) is the points leader of Division 9, and Karyn Casey (Australia/NZ) is out to an early lead in Division 10.
Marc Melcher (DE-AT-CH) had the most starts of anybody during Week 1 with 22.  Ryan Luza started thirteen races, winning nine of to match Dirk A Kalinowski (DE-AT-CH) for the most Week 1 victories.
Week 2 sees the NiCBS head west to Phoenix International Raceway and a decidedly different challenge than that offered TMS.  Check this space for a report on all the Class B action at PIR.
---
You may also like...
---