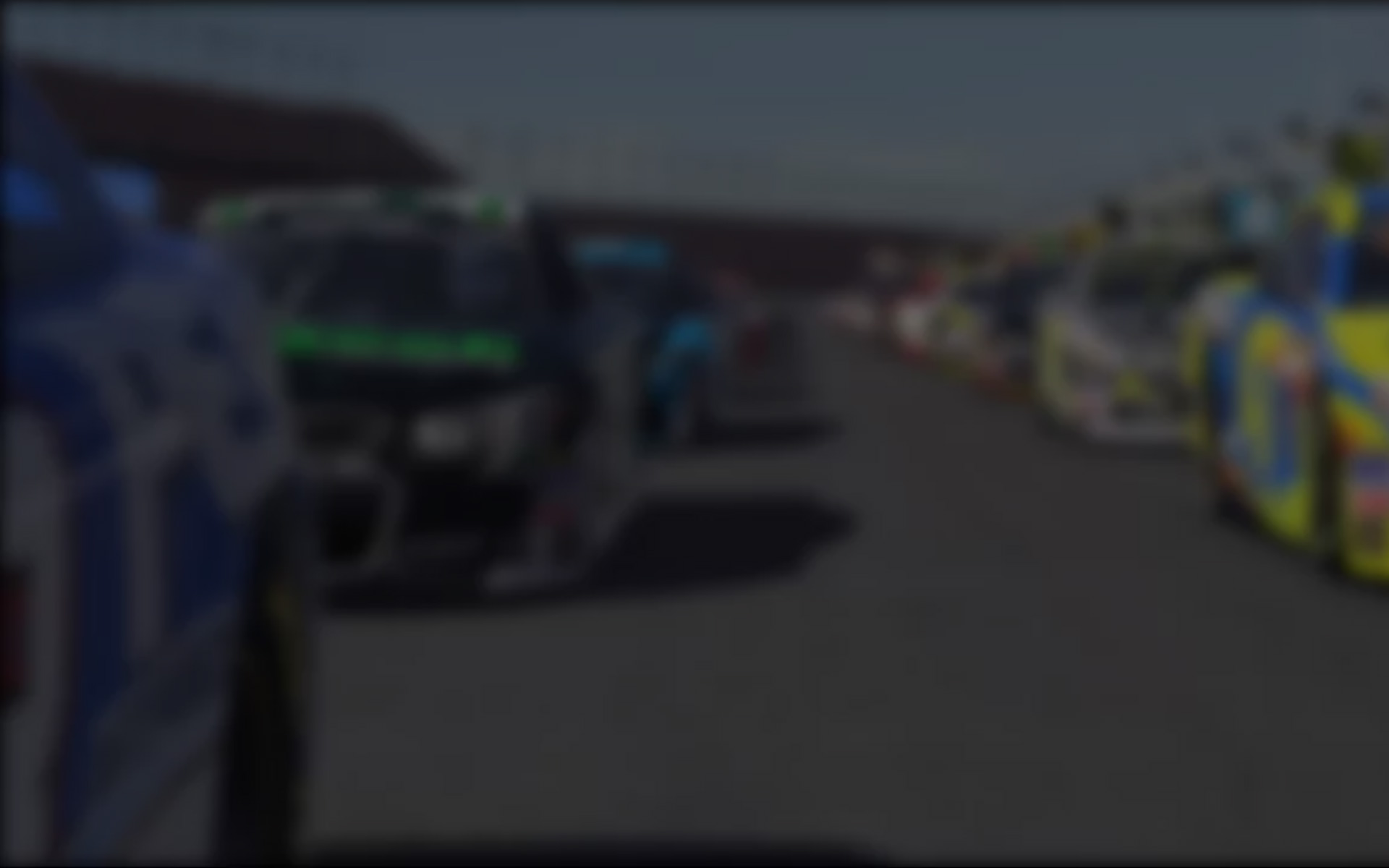 JTG Daugherty Racing's Nick Ottinger edged out Flipsid3 Tactics' Ryan Luza at the finish line at Iowa Speedway, as iRacing made its live national television debut with an eNASCAR All-Star race on NBCSN's NASCAR America. After a heated battle in the final laps of the race, Ottinger used a strong run off of the final corner to take the checkered flag by just three hundredths of a second.
34 drivers from the eNASCAR PEAK Antifreeze iRacing Series, plus Monster Energy NASCAR Cup Series driver, PEAK Series owner, and NBCSN NASCAR analyst Parker Kligerman, took part in the special event. Other PEAK Series teams are run by real-world NASCAR teams like JR Motorsports, Wood Brothers Racing, and Joe Gibbs Racing, fellow Cup Series drivers like Clint Bowyer and Austin Dillon, and professional gaming teams like G2 Esports and Renegades.
Thursday afternoon's race saw Cup-spec Ford Mustangs, Chevrolet Camaros, and Toyota Camrys visit Iowa, host of this weekend's real-world NASCAR Xfinity Series and Gander Outdoors Truck Series events, for 70 laps of wheel-to-wheel action. Kligerman posted the fastest lap in qualifying to pace the field to green, but immediately some of the PEAK Series' top drivers shot to the front of the pack.
Ottinger, Luza, Williams Esports' Brian Schoenburg, and Team Dillon Esports' Blake Reynolds were among the front-runners all race long, as a closely matched field produced plenty of exciting action. The world's best eNASCAR drivers mostly stayed out of trouble, with Kligerman's mid-race contact with Roush Fenway Racing's Michael Guest the largest incident of the event.
NBCSN's top on-air talent offered a fresh perspective to eSports broadcasting, as NASCAR America host Krista Voda and analyst AJ Allmendinger were joined by NASCAR on NBC color commentators and PEAK Series team owners Jeff Burton and Steve Letarte for race analysis. Kligerman checked in during the race with live updates, while Evan Posocco continued his role as the play-by-play voice of iRacing's eNASCAR broadcasts.
The top 10 finishers from Thursday's eNASCAR iRacing All-Star event from Iowa Speedway were as follows:
Nick Ottinger, #47 JTG Daugherty Racing Chevrolet
Ryan Luza, #53 Flipsid3 Tactics Toyota
Blake Reynolds, #30 Team Dillon Esports Chevrolet
Brian Schoenburg, #55 Williams Esports Toyota
Jimmy Mullis, #46 Richmond Raceway eSports Toyota
Zack Novak, #6 Roush Fenway Racing Ford
Caine Cook, #2 Independent Ford
Logan Clampitt, #99 Burton Kligerman Esports Toyota
Chris Overland, #16 Wood Brothers Racing Ford
Ray Alfalla, #21 Wood Brothers Racing Ford
eNASCAR and iRacing will return to NBCSN and NASCAR America with another live all-star event, the second of four planned for this season, on Thursday, August 29. In the meantime, the eNASCAR PEAK Antifreeze iRacing Series will continue its regular season on Tuesday, August 6 with a race at Michigan International Speedway; that race can be seen live on the iRacing eSports Network on Facebook, Twitch, and YouTube at 9PM ET.
---
You may also like...
---