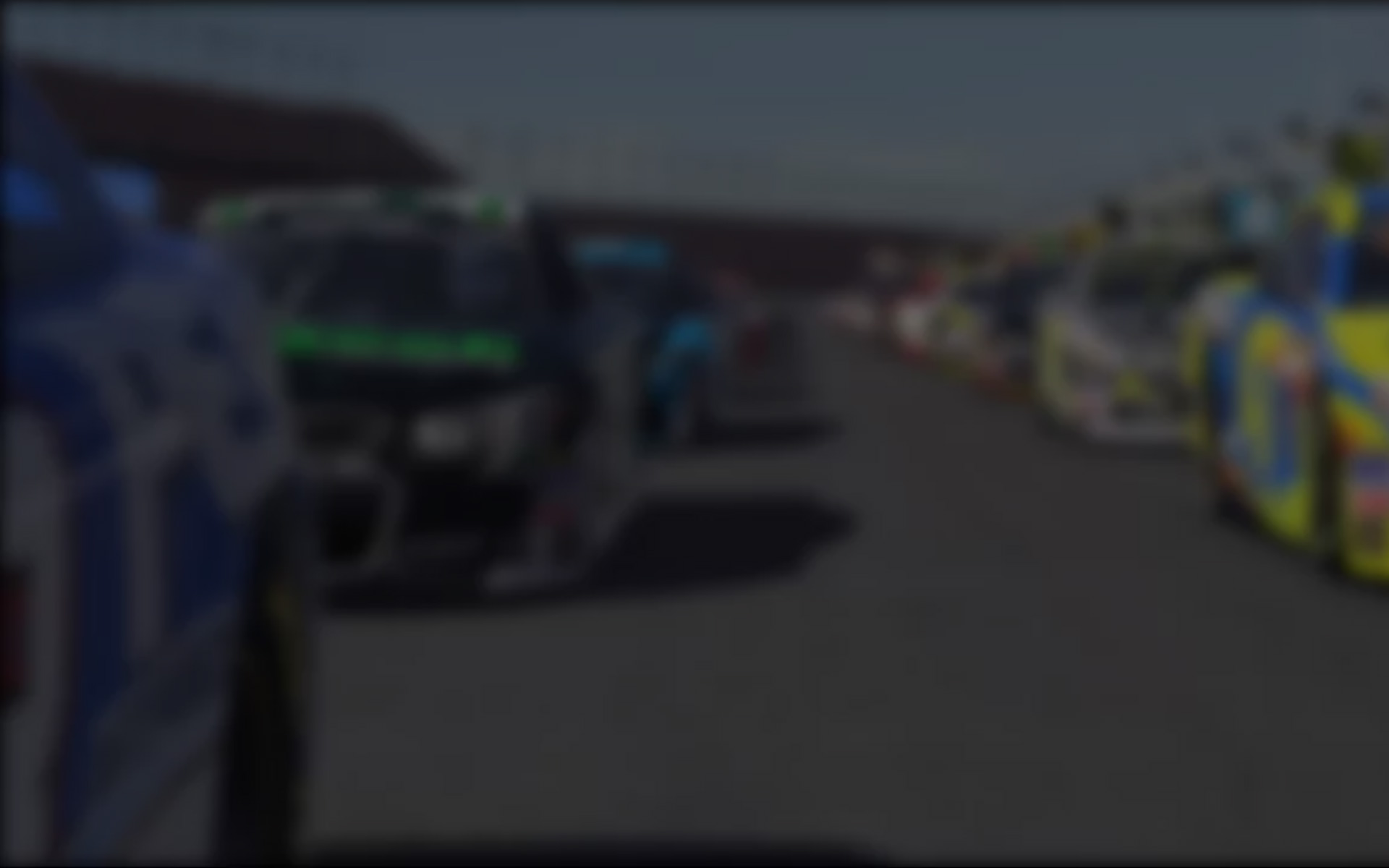 The NASCAR iRacing Series heads to the beaches of Daytona on this holiday weekend as the series gears-up for Week 16 of the season. Daytona generally attracts one of the biggest fields of the season as the track is among sim-racing's most popular tracks.
I put together some fast facts and history about the famed oval and also sat down and talked with iRacing vet Harrison Widelitz about his races in the season in NiS.
Q: What do you think of the NASCAR iRacing Series up to this point in the season?
A: The NASCAR iRacing Series has been pretty fun to be a part of. With the high number of entries and the long race lengths, people are usually pretty good about being patient and most of the races haven't been littered with yellows. I'm a fan of the series following the Cup schedule.
Q: In your 16 starts in the series what track do you think was most fun?
A: I'm having trouble narrowing it down to just one track, but I'd have to say Martinsville and Sonoma were both really fun for me. Short tracks and road courses fall more into my wheelhouse than 1.5 to 2 mile long speedways and I always have a lot of fun racing them. I've always enjoyed tracks where you're managing tire spin and the car is overpowering the track. The big speedways take a different style, and I've always found it harder to be as precise as the best drivers are on those tracks.
Q:  What have you learned about the Gen6 that you didn't know before you started in the series?
A:  I learned a lot of things about how to drive the car in general, but the biggest thing that I learned was how much to let the car roll on entry into the center. I had some bad habits that were pulling speed out of the car, and fixing how I was entering the corner brought me the biggest gains.
Q: What do you think is the best style of track for the series to race on?
A: It would be hard to argue against a lot of the 1.5 mile speedways, as those races have gone very green. When we ran Charlotte a few weeks ago, the 200 lapper had no cautions whatsoever. Even if you're at a track that isn't quite your favorite, a race that strings out and includes green flag pit stops is always a lot of fun.
"A race that strings out and includes green flag pit stops is always a lot of fun."  — Harrison Widelitz
Q: What are some of the tracks you are looking forward to running coming up?
A: The two that pop out to me on the schedule are Pocono and Watkins Glen. I felt like I was extremely competitive at Pocono a couple of weeks ago, but I never had the chance to show it. I've been intentionally starting in the back in a lot of races and trying to work my way forward, and I was on the wrong side of lady luck at Pocono. In both races, my car was destroyed in early wrecks where I was in the wrong place at the wrong time. I'm looking forward to a cautionless race at Watkins Glen, and I think the times should be really close since the Glen is a track that suits oval racers more than Sonoma does.
Q: What do you think is the best thing you can learn as a sim racer running in this series?
A: For me, it's racecraft. I usually can get a decent bit of speed out of the car, but I'm hit or miss in traffic. I usually find myself being too cautious and hesitant.
Q: Who makes it happen for you to race every week?
A: I have to think JD Laird, Tyler Young, & Mason Baker for the work they've put into my paint schemes. Doy Woods has been on top of the pitbox for a lot of my races, giving me good advice and encouragement. I also have to thank Chad Coleman, Ray Alfalla, Byron Daley, Jordan, Paul, Tyler, Tanner and some of the others that I'm forgetting, as they've all helped during races with advice and info. Also, Landon Harrison motivated me to work on my racecraft and start in the back for most of these races. It's been fun starting races directly behind him and trying to keep up with him.
Daytona International Speedway
FAST FACTS:
•    Surface:    Asphalt
•    Length:    2.5 mi (4 km)
•    Turns:    Four
•    Banking:    31° turns, 18° tri-oval, 2° back straightaway
•    Lap record:    0:42.783 (Bill Elliott, Melling Racing)
•    iRacing fuel run: 40 to 50 laps
As its name suggests, Daytona International Speedway is a race track in Daytona Beach, Florida, United States. Since opening in 1959, it has been the home of the Daytona 500, the most prestigious race in NASCAR. In addition to NASCAR, the track also hosts races of ARCA, AMA, GRAND-AM, SCCA and motocross. The track features multiple layouts including the primary 2.5 mile high speed tri-oval, a 3.56 mile sports car course, a 2.95 mile motorcycle course, and a .25 mile karting and motorcycle flat-track. The track's 180-acre (73 ha) infield includes the 29-acre Lake Lloyd, which has hosted powerboat racing. The speedway is owned and operated by International Speedway Corporation.
The track was built in 1958 by NASCAR founder William France Sr. to host racing that was being held at the former Daytona Beach road course. His banked design permitted higher speeds and gave fans a better view of the cars. Lights were installed around the track in 1998, and today it is the third largest single lit outdoor sports facility. The speedway has been renovated three times, with the infield renovated in 2004, and the track repaved in 1978 and 2010. On January 22, 2013, the track unveiled artist depictions of a renovated speedway with five new entrances, another pedestrian bridge and an expanded grandstand.
---
You may also like...
---