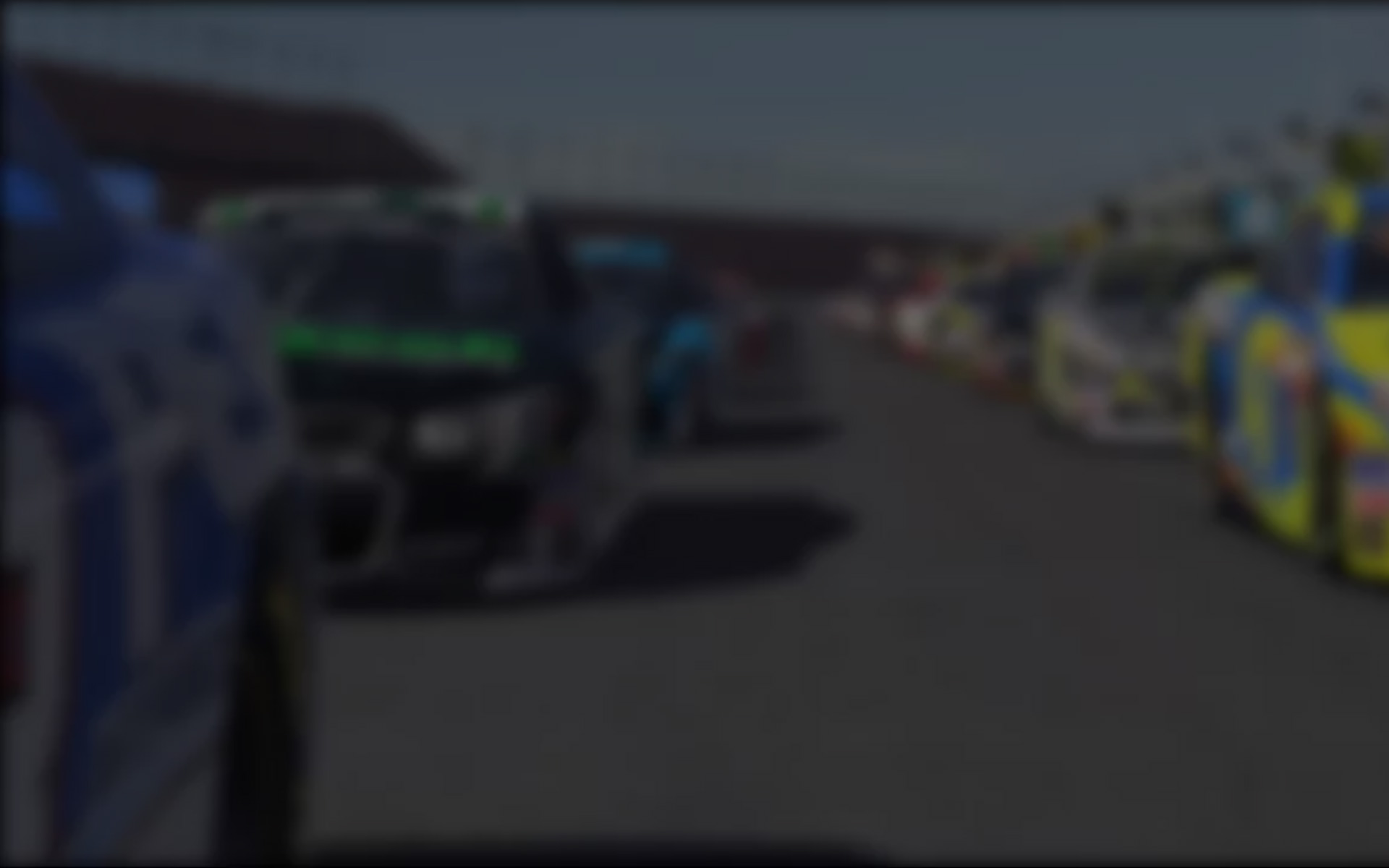 This week's column might have been titled "Changes" as we have seen a few changes in iRacing's sim model to replicate the recent rules changes in NASCAR. Changes to the spoiler, ride height and — most importantly — the tire model have some cheering while others are scratching their heads wondering how they are going to change their thinking on setup design to remain competitive. I would be in the latter group, but I am confident in my crew.
This is not unlike what you would experience in real life. Rules changes in NASCAR can leave a crew chief and everyone in the garage scrambling to evaluate how the new rules will affect the car and which adjustments to the setup will work best to keep the driver and the car on pace.
The first rules change we are going to discuss is ride height. NASCAR has stopped restricting ride height in the pre/post race inspections. This rule allows teams to run what they like without having to make sure the car "returns" to a certain height after qualifying or the race. So if a team wants to run a half inch off the ground or an inch and a half, they are allowed.
iRacing has made adjustments to replicate this in the simulator. This will, in my opinion, force crew chiefs especially in the NASCAR iRacing Series, to research new ways to find speed and tune the chassis to their liking.
When I was racing we had strict ride height rules. Common thought was you wanted the cars' valance as close to the lowest ride height as possible. Our crew chief would use soft springs and shock adjustments to allow the car to "sink" in at speed and under load and then return (hopefully) to the required ride height when it returned to the garage (or at least when it went through tech -Ed).
The reason we want the car low is to reduce the amount of air moving under the chassis. When air moves under the car it creates lift, increases drag and reduces down-force. Since down-force is a significant factor in speed and grip, I would expect we will see most cars taking advantage of this rule by slamming their cars to the ground and using stiffer springs along with shock adjustments to prevent stuffing the splitter into the track. This will also reduce the amount of "rocking horse" effect that you see at short tracks where a car with soft springs that is continually on and off the brakes, then on and off the gas, will rock back and forth.
The new tire model is also a hot topic of discussion this week. This change has had the biggest effect here in the open garage as we have seen a significant drop in lap times (from 20.5s to 21s+ after the change).
Looking at practice times in the open servers I can see that I am not the only one who has seen a reduction in lap times (I thought it was just me).
Some drivers, especially the higher level ones, have been able to adjust quickly. Most, however have seen lap times reduced by .3 to .7 seconds. We can attribute this to needing to adjust the old setup after the update (this is my case). We should see lap times increase as more people adjust their setups to the new rules.
"We will soon see more creativity in setup design given the wider array of tools with which we have to tailor each setup."
Drivers are also noticing a reduction in tire wear, allowing the car to carry more speed for longer in the race. While opinions vary as to this change, we should see drivers in iRacing being more aggressive with their tire pressures and the camber in their setups to get some extra cornering speed. This will also reduce the amount of times drivers will need to pit as tire drop off is less important on shorter runs.
In summing-up this week's article: While we do not seem to be the initial beneficiaries of the recent changes to iRacing's sim model, it is my opinion that we will soon see more creativity in setup design given the wider array of tools with which we have to tailor each setup.
Once I have a setup I feel is stable and competitive I will post it in the Open Garage forum along with a setup sheet, my notes and a breakdown of the changes.
Short tracks are the heart of stock car racing.  Considered a "drivers track," the D-shaped Richmond oval is no exception. We will do our best to get the car stable and trust the driver to bring home a good finish while the crew catches up.
Good Luck and God Speed!
---
You may also like...
---