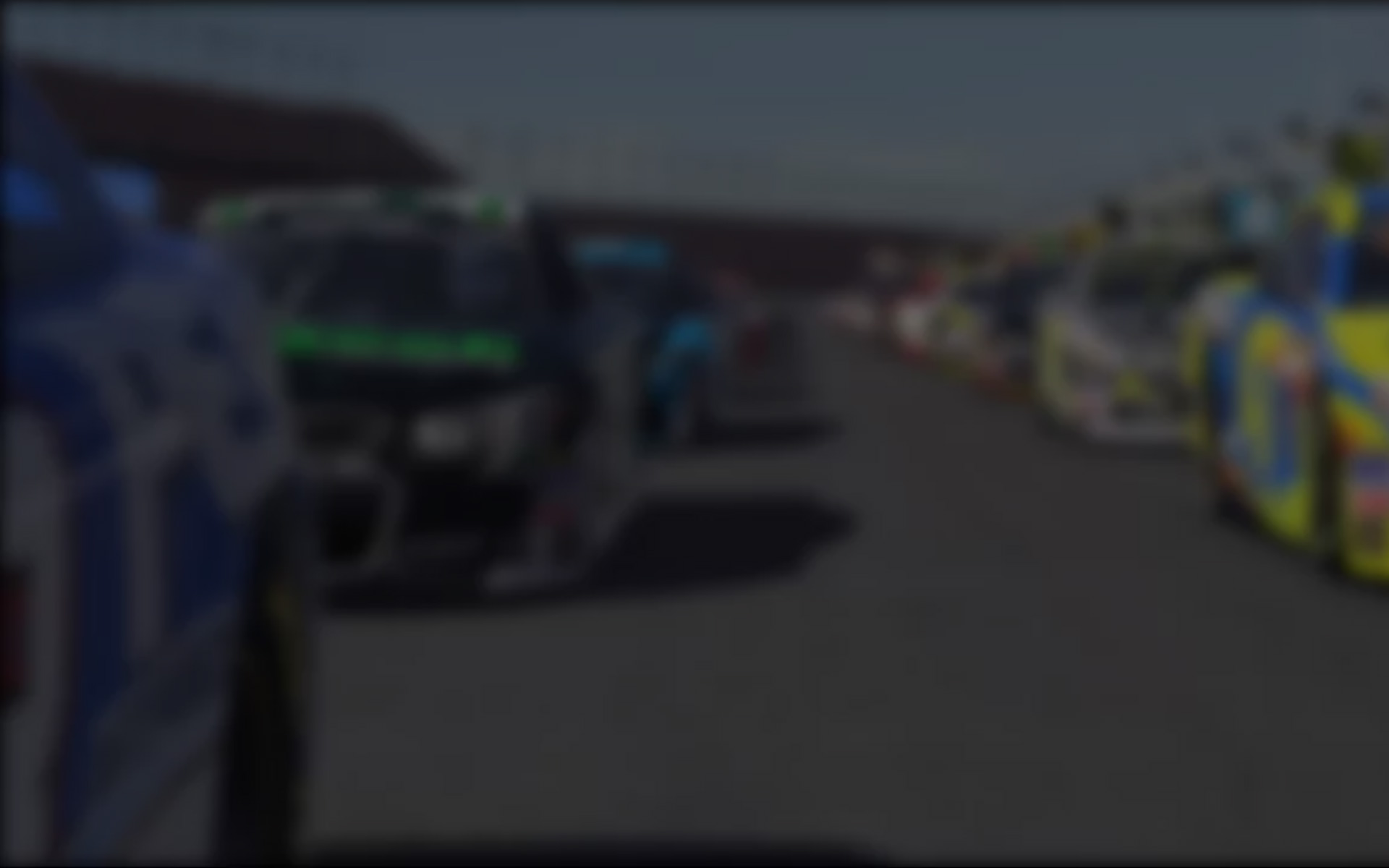 Fresh-off his win at Kansas Speedway, Nick Ottinger returned to the NASCAR iRacing.com Series World Championship victory lane last night with another dominating performance at Dover International Speedway.  And as Ottinger celebrated his second NiSWC win in as many races, runner-up Tyler Hudson was looking forward to a title-deciding showdown with two time champion and current point leader Ray Alfalla in the season finale at Homestead-Miami Speedway.  The online race will be broadcast live on October 15 at 9 pm EST on iRacing.com/live and the Motor Racing Network's live streaming.
Hudson's third podium finish in the past three races, coupled with Alfalla's second straight finish outside the top 20, narrowed the margin between the championship rivals to just two points heading to the decisive final round of the season.  Although his sixth win of the season brought Ottinger almost to within sight of the championship lead, he is mathematically out of the running for the title.
"I can't believe we had that killer speed." — Nick Ottinger
When a disappointing qualifying run left the Rheem Chevy SS eighteenth on the grid, Ottinger seemed out of the running for a win at Dover as well.  But it only took him 40 laps to drive through the field and pass polesitter Joey Brown for the lead. After taking the lead, he was unchallenged until Hudson made a run at him with a few laps remaining, a run that fell .791s short at the finish.
"That was really awesome to have a great piece at Dover," Ottinger said. [The team] had to revamp the set a few hours before the race and it really worked out. I can't believe we had that killer speed."
With Hudson finishing runner-up for the second consecutive week, Michael Conti was third, Andrew Fayash III was fourth and Joshua Laughton was fifth.
After a wild week at Kansas that saw 14 caution flags, there were 11 more yellows at Dover, including a huge crash with 12 laps remaining that involved Alfalla and turned the championship battle into a dogfight. Alfalla was racing Danny Hansen for third place when he made contact with Hansen off of Turn Two. Hansen spun and collected Alfalla together with several other drivers running farther back in the field. Alfalla failed to finish due to his damage and was classified twenty-fourth. Hansen, who was looking for his first career top five but ended-up seventeenth, was none too pleased about the incident.
"Don't have anything nice to say at this point and I'm doing my best to bite my lip but I am proud of the team's effort this week" he said. "For me to be able to run that good at one of my worst tracks is pretty cool."
Brown started from the pole for the second straight week, but lacked a little speed in his race setup and slowly dropped down the running order. Then, for the second straight week an incident derailed his chances at a good finish and he wound-up sixteenth.
Once he got to the front, Ottinger was strong enough to pull away with ease and seemingly run only as hard as he needed to in order to maintain the gap. When the yellow flew for the third time on Lap 87, Ottinger chose to stay out and keep the lead instead of opting for fresher tires, hoping his six-lap-old tires would prevail in clean air. Not only did they prevail, he was nearly as fast as the cars with fresh rubber.
"For me to be able to run that good at one of my worst tracks is pretty cool." — Danny Hansen
The only time his lead was in jeopardy came after the final restart with seven laps to go. Hudson got a great run off of Turn Two and attempted to pass low down the backstretch. When Ottinger blocked the low line into Turn Three, Hudson gave him a bump which sent the lead car up the track and allowed Hudson to take the preferred bottom groove. The two ran side-by-side through Turns Three and Four, but Ottinger got a great run off of Turn Four from the outside, cleared Hudson and drove away to the checkered flag.
Just two weeks ago it seemed like a foregone conclusion that Alfalla was going to coast to his third straight NiSWC title. Not so fast. Two straight wrecks – and two P2s for Hudson — have pulled Hudson right up to the two-time champion's bumper. Alfalla's lead is a mere two points after factoring-in the one drop week. 48 points is the maximum a driver can score in a race, meaning Alfalla and Hudson are the only two drivers still with a mathematical shot at the title.
Despite his late-season tear, Ottinger finds himself in third place, 49 points out of the lead.  He is 17 points ahead of Conti, whose third place finish must have felt like a win as he had to start one lap down in the pits thanks to a penalty stemming from an incident at Kansas. Brian Schoenburg, who lost ground after being involved in a few incidents throughout the race, now sits fifth, 19 points back of third.
Marcus Lindsey continued his late-season slide with a wreck on Lap 105 after getting loose off of Turn Four. He finished thirty-third and is now 41 points back of Ottinger and facing a tough row to hoe if he is to climb back into the top five.
For Alfalla and Hudson, it all comes down to the finale at Homestead-Miami Speedway in two weeks. A two point margin means Alfalla has no more room for error. Compounding his issues, Hudson has had more speed than Alfalla the past month or so, putting the two-time defending champ on unfamiliar ground. If Alfalla finds himself down on speed yet again, pit strategy may be his only hope to win a third straight title. As for Hudson, he is in the driver's seat with his recent momentum and success on 1.5 mile tracks.
With a championship battle so tight it might not be decided until the final turn of the final lap, be sure to catch Alfalla, Hudson and the rest of the field do battle one more time on iRacing.com/live and MRN at 9 pm EST on October 15.
---
You may also like...
---