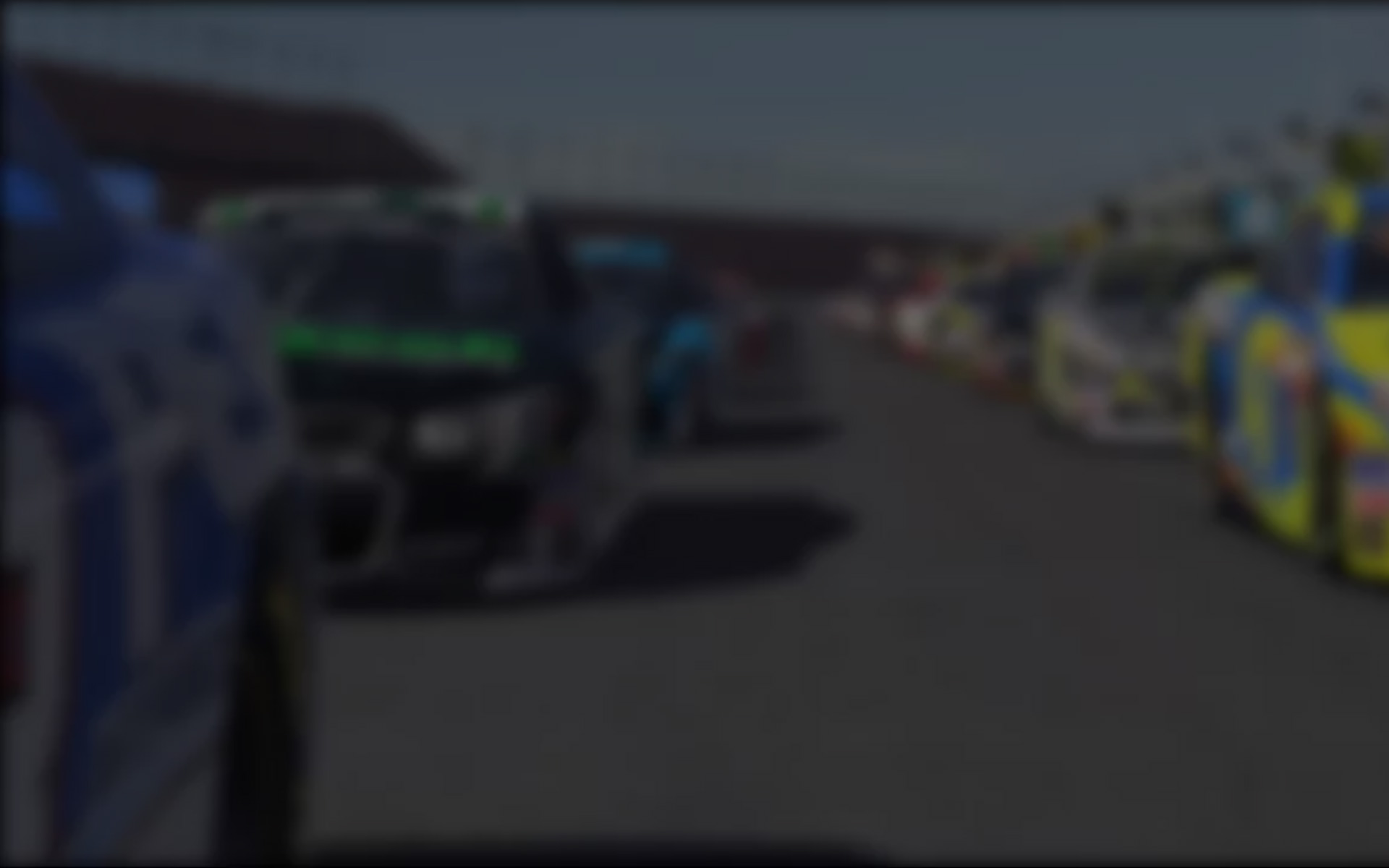 The ninth week of the iRacing Star Mazda championship took the sim racers to Elkhart Lake, Wisconsin where one of America's most famous tracks — Road America — awaited with its 14 turns in four miles (aka 6.515 kilometres). With Road America's variation of long straights and quick sweeping corners it was essential to find a perfectly balanced car. The safer option would be piling on the downforce to get towed along in draft – although this isn't always certain to happen. On the flip side of this, other drivers may opt for a lower downforce setup, creating higher straight line speed in an attempt to shake-off the chasing pack.
Only time would tell if either of these options were chosen, and if so which one was the way to go. One thing that happens frequently around Road America is two distinct packs. The drivers who managed to escape with the front pack aren't generally quick enough to stay with the leader(s) but due to the phenomenal draft effect it leads to them easily keeping pace – and some incredibly close quarters 'pack' sim racing.
Oliver Connor (UK&I) took pole position by a huge margin: 4 tenths! Another UK&I driver – Mark Jarvis – rounded out the front row. It didn't take long for the first casualty of the day – one of the rare occurrences in the Star Mazda this season is certainly a casualty at Turn One on Lap One – Jarvis and Hugo Preto (Iberia) had 'contact' (and I use the word very lightly) at the mid-point of the first corner, leading to Jarvis' race ending in the inside barrier. Jarvis would have been livid after starting so high up the field and even could have been on course for some huge points; only for netcode to strike once again and leave the innocent driver bearing the brunt of the incident. Jan Schwitter (DE-AT-CH) escaped with his front wing intact, albeit getting a small graze to the left side courtesy of Jarvis' wall-bound car.
It was fairly easy to see how this race could pan out, just from the early going. The draft was always going to lead to plenty of overtaking at this track. It just showed from Preto and Connor exchanging the lead a few times in the early going – but in these opening few exchanges a question would be asked: Was there weaving and blocking down the straights? However desperate you are to keep position you must at least do it in a fair and safe manner.  Now one never know if the driver does this intentionally as you're not in their driving boots, but it can certainly lead to drivers behind becoming irate and ultimately pulling-off a bonehead move. Back to what was being said about draft; it's just as easy to lose positions as it is to gain; in a blink of an eye you can be in a three wide situation and losing out because you're helpless due to the fact you're the one punching a huge hole in the air.
The top 13 – YES 13! – cars were separated by a mere 2-3 seconds coming in to Bill Mitchell Bend at the end of Lap 3, but with so many cars packed into such a tight space and a braking zone right up after a cluster effect often results. The championship leader (Gregory Tanson) made a very rare mistake, taping the back of Gregor Reineck Jr (DE-AT-CH) and caused a half spin at Turn 14. It wasn't only these two involved though:  With so many cars in close proximity it was luck of the draw at being in the right place at the right time to if you managed to scamper through — or the wrong place at the wrong time for those who didn't.  Unfortunately for James Barr (Mid-South) it wasn't the race he'd hoped for. Being in the mix of these drivers towards the tail end where the incident occurred had done him no favours: After avoiding a spinning Tanson he spun himself, which ultimately led to his race being ended prematurely – but more importantly for the drivers ahead, a gap had been formed to bridge the draft.
By lap six it was a clear breakaway by seven cars. Oliver Connor was still clinging to the lead, but had every single car in that pack breathing down his neck. Matt Orr (Midwest) was rounding out this chasing pack, and by the looks of it biding his time.
With all these cars in your mirrors it was a tough task to keep ahead and make no mistake. Maybe Connor began to over drive his Star Mazda, but a mistake finally resulted.  Turn 14 of Lap Seven was where it began to look like it was going to go downhill as a bobble dropped him back to the fifth and enabled Harley Lewis (Canada) to take the lead.
Canada Corner hadn't collected any people this race by its own accord, but individual actions were about to change that. The thing is, the only racers whose results were affected by this were the combatants. By now if you haven't guessed it . . . there was certainly no love lost between the Brit and Spaniard. It's quite possible these two had history prior to this race, but by no means should anything occur that affects a driver's results – but it happens when a frustrated mentality sets in and takes over – as many have witnessed in all forms of racing. Orr, Justin Brunner (Indiana) and Maksym Yefanov (Central-Eastern Europe) escaped past this dual unscathed and were able to carry on in their quest for a win.
In all honesty the 'duel' (putting it nicely) was bound to end nastily and — unsurprisingly — it did. Canada Corner again the scene of the coming together. Open wheelers aren't battering rams, they're fragile – but occasionally that goes out the window. This incident ultimately ended the two drivers' 'ding-dong' and maybe put to rest whatever differences they had for the next round. Whilst all this was going on the top five battle was hotting up!
Schwitter led into the final lap… although all this could change come the line for the end of Lap 12. But it didn't. Lewis mounted a challenge, but it just wasn't enough, Schwitter hit his marks on every corner of the final lap and that's all he needed to do. Once again another solid win by Schwitter and a great drive by Lewis even if it was for second (he came up 0.287s short). Yefanov managed to get the final podium position with Brunner and Orr rounding out the top five. For Orr he would certainly be pleased with a superb drive from all the way back from fourteenth on the grid!
Schwitter took home a week's high of 223 championship points and did his overall championship chances a world of good. Tanson (although he had a poor result here) is still leading overall with 1473 points; today's race winner is 72 points behind with Brunner back in third on 1334 points. With three more weeks of sim racing – and the SOFs picking up, or so it seems – the championship can certainly change around with drop weeks coming into play. None the less, it's certainly going to be a close end and a well-deserved NEW (Gelly-Rufat took a sabbatical for this season) champion! Next week will be Mosport, a short, quick and fierce race circuit with 10 turns placed over a 3.957 km distance.
Mid Ohio's results (I didn't get around to write the article, due to factors out of my control – sorry Wyatt!)
---
You may also like...
---