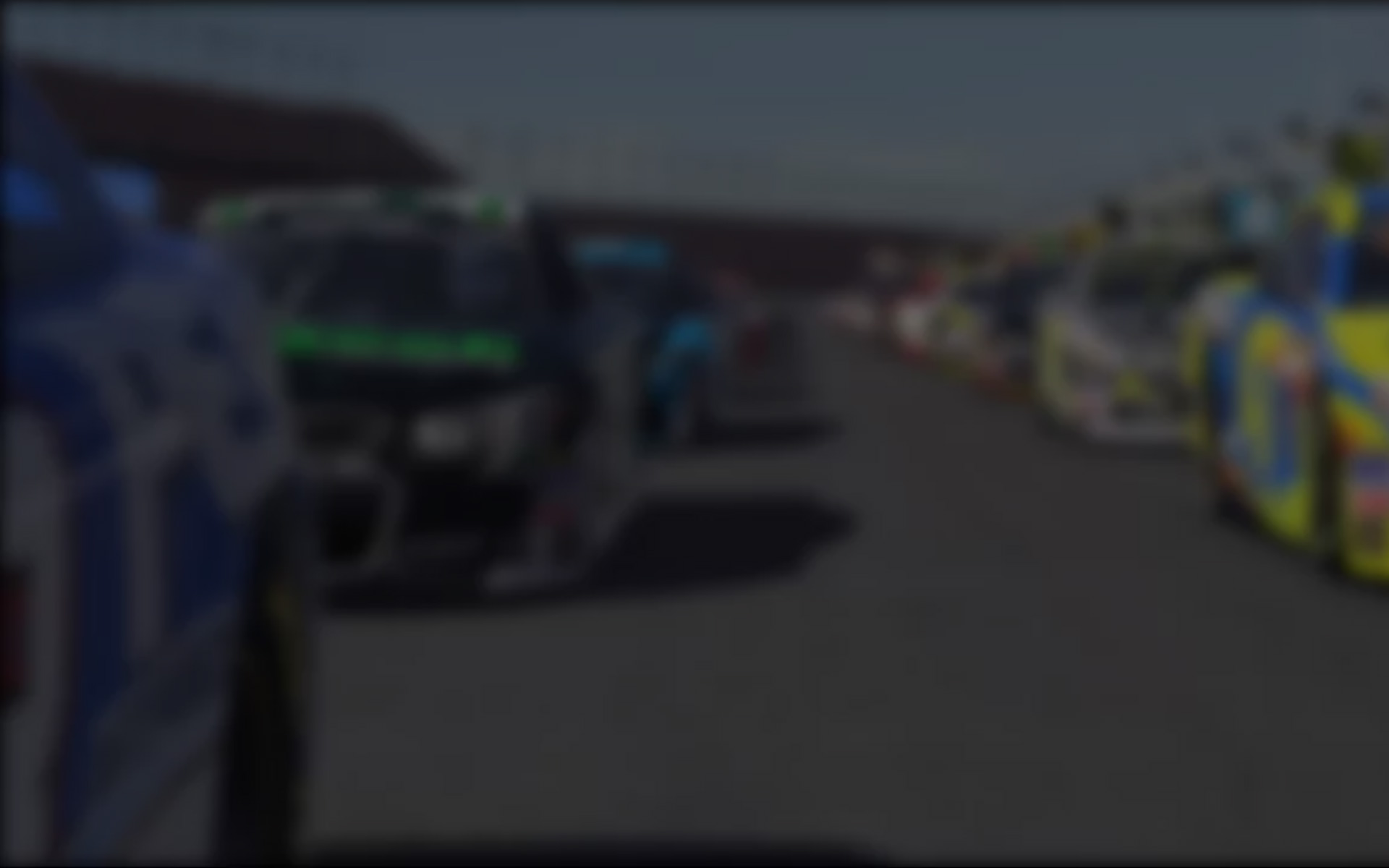 The inaugural season of the iRacing Grand Touring Cup Multiclass series kicked-off Week One of the 2011 Season One tour at Summit Point Raceway in Summit Point, West Virginia, and judging by the attendance numbers, this new online racing series is off to a roaring start.  A total of 670 iRacers turned out to participate in the first week of this new series, which features the Jetta TDI Cup and the MX-5 Cup/Roadster participating in a multiclass competition, with Jetta drivers squaring-off in the Jetta class, and the MX-5 Cup and Roadster drivers competing in the MX-5 class; 422 MX-5 drivers showed up to race, and 248 Jetta drivers came along for the ride.
Even though almost double the MX-5 drivers showed up, the Jetta numbers are fairly significant considering that Week One of the 2010 Season Four Jetta TDI Cup series only saw 117 Jettas  race at Mazda Raceway Laguna Seca.  Comparing apples to apples, only 91 Jettas appeared the last time the Jetta TDI Cup visited Summit Point Raceway during Week Five of the 2010 Season Four schedule.  That means that not only has iRacing created a popular new playground for MX-5 fans with the new Grand Touring Cup Series, they've also scored a huge win in terms of luring more drivers to show up and race the Jetta.
The real winners were the drivers who showed up to race, though  Among those winners, Sam Appleton climbed to the top of the championship points race for the Jetta TDI Cup class, with 201 points, placing him in the overall points lead for the Jetta class, and also netting him the Division One lead spot, coming in ahead just ahead of Markun Gunzelmann at 198 points, followed by Ryan Terpstra with 198 points.  Both Sam and Markus scored their points with just one start and one win each, while Ryan clawed his way to third place with four starts and four wins.
In the MX-5 class race, Klaus Kivekäs took the early lead in Overall and Division One championship points with 188 points scored from one start and one win.  He was followed by Ian D. Smythe who also had one start and one win for 181 points, and Dave Gelink rounded-out the top three with only 178 points to show for a pair of starts and wins.
Mario Kelterbaum jumped out to an early Division Two lead in the Jetta class with 148 points, and Tony Rickard claimed the Division Two MX-5 lead with 135 points.
In Division Three, Jean-François Sebire stepped-out to an early lead in the Jetta class with 142 points, accompanied by MX-5 leader Frank Levick IV with 162 points.
A. Henderson took the MX-5 class Division Four lead with one start and one win for 119 points, while Damien Jourdainne claimed the Jetta Class  lead with 156 points.  Jourdainne's points standing is notable because he currently holds a 50-point lead over his closest competition in the Division Four Jetta class, and for the fact that he accomplished that feat with eight starts, six wins, seven poles, and eight top-five finishes, so this is one Jetta driver worth keeping an eye on as the season progresses.
Micha Schorr Weisskopf claimed the Jetta class Division Five top honors with three starts, one win, and 94 championship points, while Tom Czarny squeaked-out a Division Five MX-5 class lead with 82 points.  The Division Five MX-5 battle looks to be the tightest of all the divisions, with the top-five drivers separated by a mere four points, with the fourth- and fifth-place spots tied at 79 points each.
In Division Six, Steve Claeys took the MX-5 class top spot with two starts and two wins for 100 championship points, while Amos Petrosso claimed the Jetta class lead with 113 points, giving him a solid 33-point lead over his closest challenger.
Jesus Blanco Barreiro needed just one start, one pole, and one win to take the Division SevenJetta Class lead with 81 points, while Nico Verbelen stepped out in front of the division's MX-5 class with 91 points.
Evgeny M. Garanin emerged as the Division Eight MX-5 class leader with 90 points, while over in the Jetta class, Leandro Pires took the Jetta class lead with 72 points.
In the Division Nine competition, Ruben Gutierrez Roche netted 64 points with four starts, giving him a comfortable 29-point lead in the Jetta class.  Meanwhile, MX-5 driver Travis Trussell took the division MX-5 class lead with 65 points.
Juha Hartikainen grabbed the Division 10 MX-5 class lead with 69 points, accompanied by Juan Carlos as the Division 10 Jetta class leader with 63 points.
The Grand Touring Cup Series will continue on into Week Two with a trip to Lexington, Ohio for a stop at the Mid-Ohio Sports Car Course. The race length for Week will be 30 minutes, which is up a bit from the 25-minute timed runs at Summit Point Raceway.  Mid-Ohio should prove to be an interesting track for this series, with long straights that will allow the Jetta drivers to stretch their legs, followed by the twisty, technical back half which should favor the MX-5s.  This should make for quite a mix of the two classes, adding to the on-track drama and excitement and making for some good on-track action overall.
If you're interested in running in the Grand Touring Cup series, remember that it runs a three-day-per week schedule (Tuesday/Thursday/Saturday). The start time for the first race of the week is 0:15 GMT on Tuesday (fifteen minutes past midnight on Tuesday morning, right after the clock struck midnight on Monday night and the calendar rolled-over to Tuesday). For those of you in the Americas time zones, it can get a little tricky. For example if you live in the eastern U.S. and you're on Eastern time (EST), the first race of the week is actually 7:15 PM EST on Monday evening.
So, even though the Grand Touring Cup Series races on Tuesdays, Thursdays, and Saturdays, if you live in the Americas time zones, you'll be able to find races on Monday, Wednesday, and Friday nights, but NOT on Tuesday, Thursday, or Saturday nights.  The best way to keep all this straight, and to ensure that you don't get caught-out and miss out on all the action, it's always a good idea to use the "Race Planner" utility on the "Dashboard" section of the iRacing member's page to schedule an "appointment" for the time and day that you would like to race.  The Race Planner tool can even be configured to send you an e-mail notification to remind you of upcoming races prior to the start time, so take advantage of this neat feature so you won't have to miss out on any of the Grand Touring Cup Series action.
---
You may also like...
---