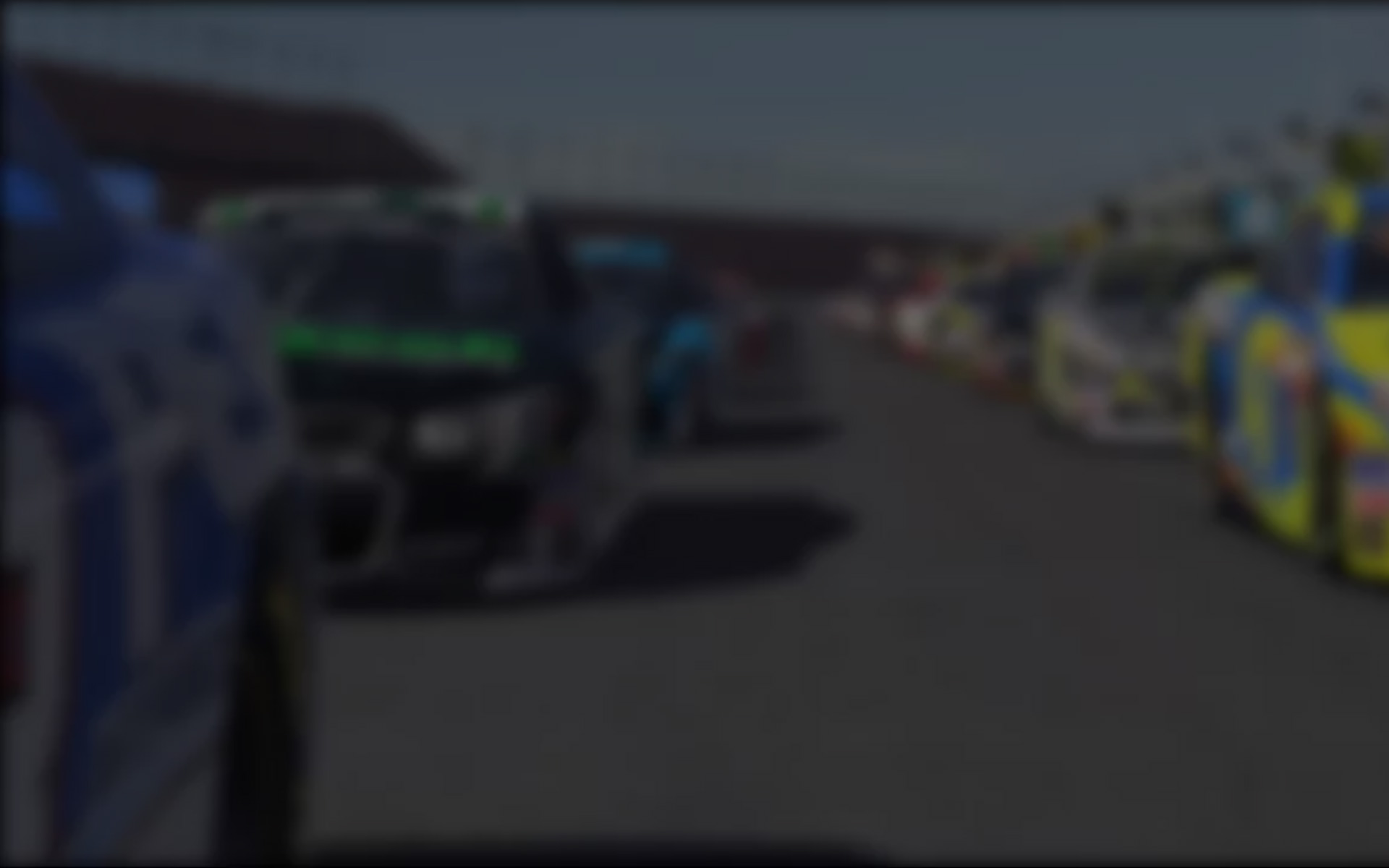 May 4th, 2016 by Ben Wolfson
Round 4 of the Bootleg Racing League's Outlaw Modified Series took place at the unique Oxford Plains Speedway in Oxford, ME.  Oxford Plains is always a challenging layout requiring drivers to keep their cars on the bottom of the track to avoid getting shuffled to the back of the field.
Matt Shinoski led Donnie Moore by four points in the championship standings coming into the race, but it was Ryan Nuss (#13) starting from the pole with Lowell Jewell (#5) in the difficult spot on the outside of row 1.
Nuss led the initial five car breakaway with Shinoski filling into the second spot in the early running.  As the race reached the halfway point, several sim racers were on the move, especially Jewell who managed to work his way around Shinoski for second position.  Further back, Outlaw Modified Series rookie Ben Wolfson scythed his way through the field to fifth by the halfway point after starting 16th on the field.
Nuss continued to dominate the event as the laps ticked-off, however fireworks erupted with points implications as the race hit 24 laps remaining.  Lucas Stinziano (#57) and Richard Blake (#66) were involved in a heated battle for position as the leaders approached to put the cars a lap down.  Stiniziano and Blake made contact sending the latter off the top of the race track and turning Stinziano around.  Several of the leaders had no place to go, particularly Shinoski who was collected in the incident and lost an engine.
Richard Blake (#66) goes airborne off the track after contact with Lucas Stinziano (#57).
Nuss led the field back to the green flag with 17 laps remaining and used the position to his advantage as he'd done all evening.  The battle for second was hot and heavy between Jewell and J.R. Shepherd (#98), but as Nuss took the checkered flag Jewell managed to hang-on for P2 over Shepherd.
"That 100 laps was way too long," said Nuss in Victory Lane.  "I think we need to go back to 75.  I'm still shaking from that."
"I'm still shaking from that." – Ryan Nuss
Shinoski's bad luck shook-up the point standings, as Moore moved into the points lead with the erstwhile leader now two points back heading into the Outlaw Modified Series'  date with Southern National Speedway.
Be sure to tune in next Saturday night for the Global SimRacing Channel's broadcast on iRacing Live from Southern National Speedway.  The broadcast begins at 9:15PM EST.
---
You may also like...
---