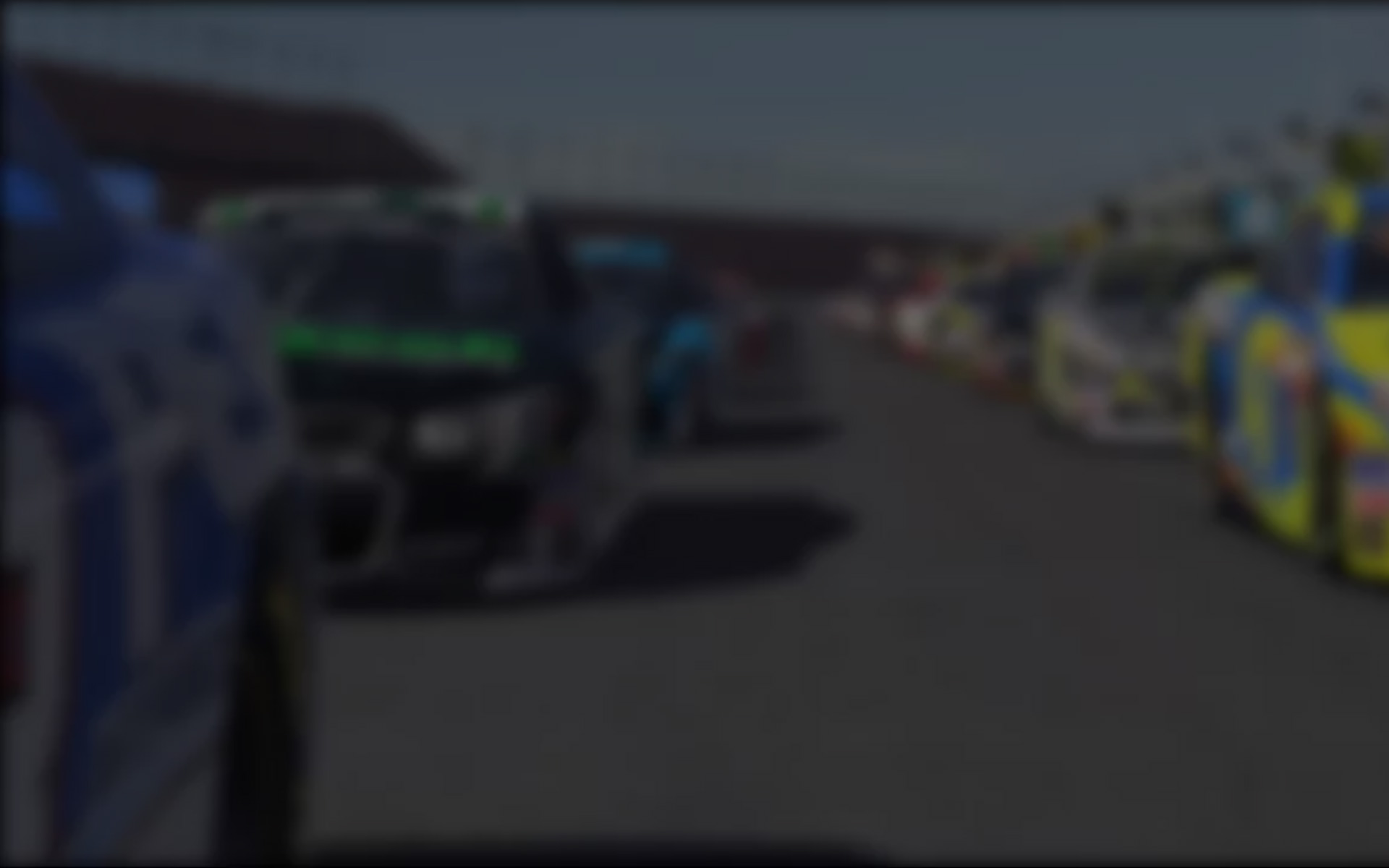 The past week of online
racing at Mazda Raceway Laguna Seca concluded the first NVIDIA Cup championship of the season, part one of three in 2011 Season One. The four weeks were full of close racing, constant back-and-forth, with over 2000 iRacers participating every week.
A sincere congratulations goes out to Marcello Maio, for taking first place, with a total of 471 points. Throughout all four weeks of the season Maio drove seven races. Fighting back every lap of the way was second place, Artur Turcu. The deciding factor, one separating the two sim racers by two points, is that Maio won all seven of his races, while Turcu won five.
Filling out the remainder of the top five are Jan Coomans, Emilio Puertas, and Bela Perei with 463, 453, and 452 championship points, respectively. These three have been contenders the past four weeks, swapping positions and keeping the racing exciting.
Let's take a moment to recap some of the stats from the first third of the season. Parrish Paoner ran an incredible 2096 laps. That's an average of over 500 laps per week! Persistence prevailed, as he did get seven wins. Paoner also had the most starts, with 148, ending in 71 top five finishes. Scott Speed, ex-Formula One and NASCAR Sprint Cup driver, iRaced himself to eighth place with 425 championship points while keeping his skill sharp for a hoped-for return to real world racing. Trace McRae, Tom Nicholas, Christian Szymczak. Don Keightley, and Steve Paul all led 107 laps, the most of any other drivers thus far.
The next part of the season is guaranteed to be even more exciting. Drivers will be defending their positions while trying to claw their way up top. The racers start again next week at Lime Rock Park! Log on to inRacingNews.com for complete coverage.
***********************************************************************************************
The NVIDIA Cup represents a partnership between NVIDIA, the world leader in high performance graphics cards, and iRacing.com, the world leader in motorsport simulation.  The overall points champion of the next six NVIDIA Cup seasons (each four weeks in length) will receive a great NVIDIA prize ranging from NVIDIA GeForce GTX 580 and GTX 570 graphics cards to NVIDIA 3-D glasses or an ASUS 3D monitor.  In addition, any iRacer running the NVIDIA logo as their primary logo on any car in a minimum of 20 official races is automatically entered in a random drawing to win a great NVIDIA prize pack.  This package will include an NVIDIA GTX 580 graphics card, an ASUS 3D monitor and a 3D glasses kit.  The prize pack will be awarded at the end of iRacing's twelve week-long 2011 Season One and again at the end of 2011 Season Two.
Learn more about the prizes and NVIDIA's cutting-edge 3D technology at www.nvidia.com/object/geforce_family.html
---
You may also like...
---