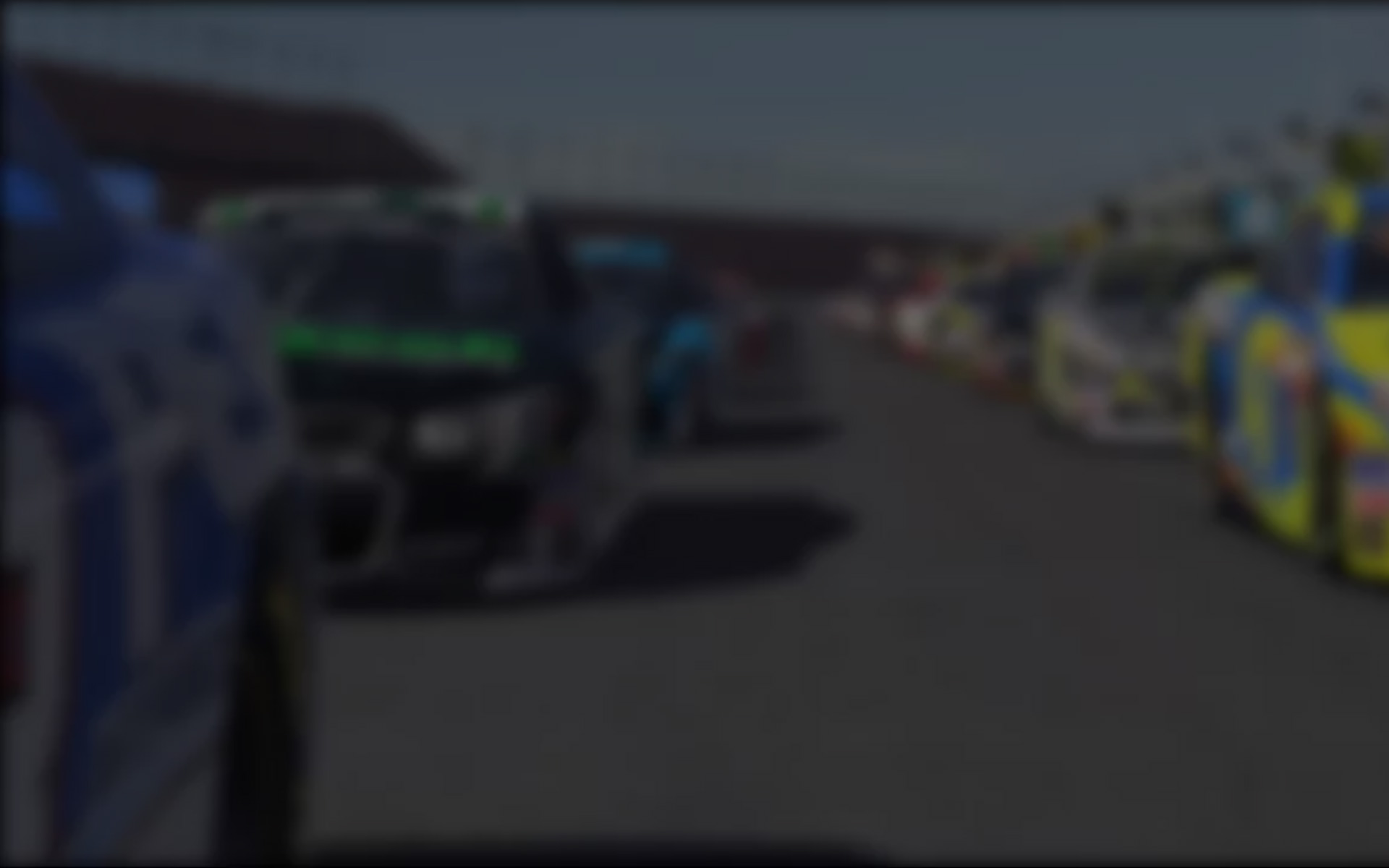 The 15 iRacing.com-powered NASCAR stock car simulators proved to be a popular attraction yesterday during a media preview of the NASCAR Hall of Fame in Charlotte, North Carolina.   More than 100 journalists took the opportunity to take some virtual laps of Charlotte Motor Speedway in one of the seven two-seat NASCAR stock car replicas, along with a 15th simulator in an ADA stock car.  In addition, journalists were able to run sample qualifying sessions with a separate group of more basic online racing simulators.
Journalists line-up to sample the iRacing simulators at the NASCAR Hall of Fame.
The NASCAR Hall of Fame's customized version of the iRacing.com software permits the scheduling and broadcast of races on a giant 50-foot overhead video screen.  The software also enables the exhibit administrator to specify aspects of the visitor's driving program including number of laps that can be driven and collects data such as best qualifying lap time, race performance and finish order for fields of up to 15 cars to ensure an entertaining and informative experience for every visitor.
In addition to seven two-seat stock car replica simulators, the NASCAR Hall of Fame features an ADA stock car simulator.
"We're honored that the NASCAR Hall of Fame selected iRacing to develop the part of the visitor experience that actually puts fans behind the wheel of a NASCAR Sprint Cup car for the most realistic possible virtual driving experience," said Steve Myers, iRacing's executive producer.  "And we expect that many of the fans who meet us in the Hall of Fame experience will choose to get even closer to the sport of NASCAR racing by joining the iRacing.com community and participating in our official NASCAR-sanctioned online racing series."
The NASCAR Hall of Fame offers a view back into the history of stock car racing and an immersive, inside look at the sport today.  Opening ceremonies are scheduled from 9 to 10 a.m. on Tuesday, May 11 with operating hours beginning at 10 a.m. that same day. Tickets and memberships for the NASCAR Hall of Fame are available by calling 877-231-2010 or online at www.nascarhall.com. General admission prices are $19.95 for adults, $17.95 for seniors and military, $12.95 for children 5-12 and free for children under 5. Simulators rides are $5 per person for non-members and are offered at discounted rates for members.
---
You may also like...
---