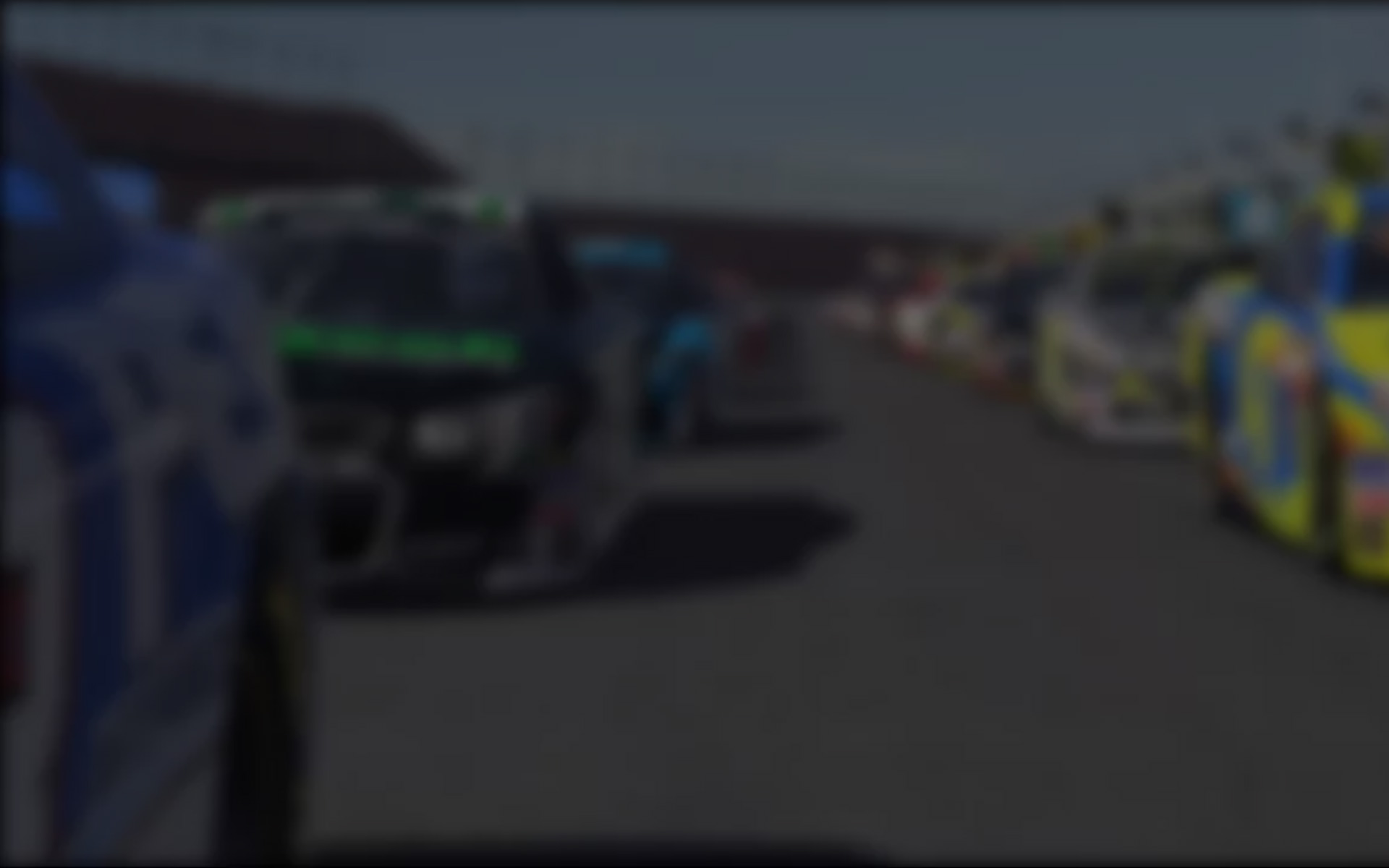 In a hat trick victory for Week 10 of the iRacing.com GT3 Challenge Series, it was Christopher Osborne who came out on top in dominating fashion at Suzuka. After starting from P3 in his RUF RT 12R, Osborne was able to slip past Aday Coba Lopez (who started and finished second) and go on to lead the most laps, set the fastest lap time of 1:58.949 and ultimately win the race by a seven second margin. This was partly due to the early incident which sent pole winner Julian Rodriguez Moreno to an early retirement after he led five laps of the 16 lap race. Tamás Szabó rounded-out the podium in third after finishing roughly 4.5 seconds behind Lopez.
With the margins of this 36 car event spread out pretty far, the close sim-racing action was found just outside the top five. The three man race for sixth came down to Sam Clark, Paul A. Nelson and Vail Riches, with all three drivers finishing within a second of each other. Clark edged-out Nelson, both of whom drive the RUF, while Riches finished in P8 in his McLaren MP4 just .3 seconds behind Nelson. This Australian online race had a Strength of Field of 3439 and was split twice. The winner of the second split was David Chen followed by Steve Civic and Ilya Bogdashov who completed the podium.
Week 10 comes to a close and the competition for the championship remains tight. Julian Rodriguez Moreno leads with 2150 points followed closely by Aday Coba Lopez with 2124. Tapani Linnaluoto holds on to third but may soon have his hands full as Jonathan Salhani and Stefan Muijselaar are close at his heels.
Two weeks remain in the inaugural Season 1 of the iRacing.com GT3 Challenge. Next week, the drivers head over to Phillip Island in Victoria Australia for 30 minute online races at the 2.7 mile road course. Phillip Island is a favorite among the Aussies, so expect the competition to be fierce as they look to defend home turf. Looking ahead, many drivers are already planning to make the switch to the soon-to-be-arriving BMW Z4. If you haven't already, be sure to check out the making of the iRacing BMW here! As always, stay locked into the iRacingNews as we follow the iRacing.com GT3 Challenge series!
---
You may also like...
---