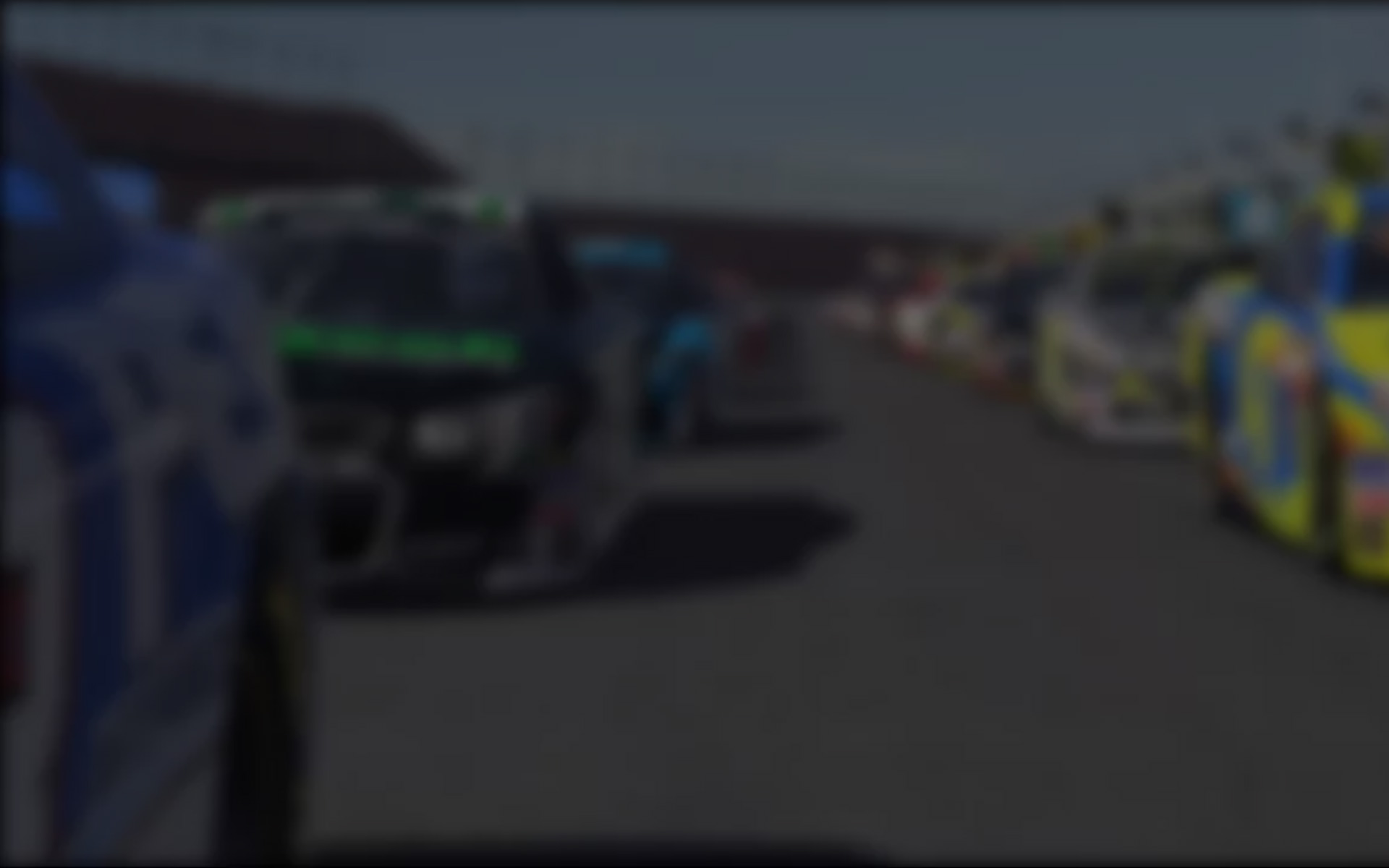 For the second time this season the iRacing.com Street Stock Series made a stop at the Lanier National Speedway for some good short track online racing.  Week Ten was one of the biggest turnouts of the season as over 1000 sim racers did an official race during the seven days of racing but, after all was said and done, there was a familiar face at the top of the standings.  Nick Ottinger (Carolina) was the best of them all as he earned the most championship points for the week.
Weekly High Strength of Field
Ottinger was the man during the week's highest Strength of Field (SoF) as he earned the victory in the 3197 SoF.  Ottinger dominated second place driver Greg Hooks (Virginias) by 3.572s.  Caleb Williams (Georgia) finished in the bottom podium position followed by Tyler Smith (Florida) with Randy Hedrick (Ohio) who rounding-out the top five.
With the success has has enjoyed ever since the Street Stock's release, who better to talk to about the car and the track than Nick Ottinger himself?  And that is exactly what I was able to do.  I asked Nick what he thought about the car, track, as well as the overall racing:
"Street stocks are a blast at Lanier," he says.  "You've really got to take it easy at a track like Lanier in these.  Very fun, lots of space, and makes for some good door-to-door racing. The overall racing is a blast, you can get side-by-side, beat 'n bang, and still have a good car to contend for the win."
"Street stocks are a blast at Lanier." — Nick Ottinger
Weekly Standings
As noted, Ottinger was the top point earner for Week Ten.  Ottinger's 200 points were more than enough to take the top spot.  Ottinger's closest competitor was Connecticut native David Washington who scored 158 points for the week.  AJ Wood (Plains) finished his week in the third position followed by Michael Vaughn (West) and Andrew Williams (Northwest) in positions four and five.
Season Standings
With Ottinger's big point week he was able to overtake Nicolas Moreau (Eastern Canada) in the overall season standings.  Moreau is currently 58 points behind Ottinger heading into Week Eleven followed by Josh Wronkowski (Florida) in the third position.  Two more Floridians — Bill Brown and Ron Thomas — fill positions four and five after ten weeks of online racing.
Weekly Qualifying
To go along with his success in the week's highest SoF, Ottinger was also Mr. Qualifying for the week as he turned in the fastest time of the week.  Wood finished the week in the second position followed by Vaughn, Thiago Moreira (Brazil), and Bryce Fauntleroy (Mid-South) who filled the remaining spots in the top five.
Weekly Time Trial
Week Ten time trial was won by Wood who clocked the fastest 10-lap average of the 342 drivers who attempted a time trial session.  Second place was held down by Moreau followed in third by Doug Heveron (Florida), Elmar Erlekotte (DE-AT-CH), and Mark Dahlgren (Plains) who finished in positions four and five.
Please check back next week as the iRacing.com Street Stock Series online racers make a trip back to Thompson International Speedway for some New England short track racing.  As always, be sure to visit www.iracing.com to become part of the largest motorsports simulation community.
---
You may also like...
---