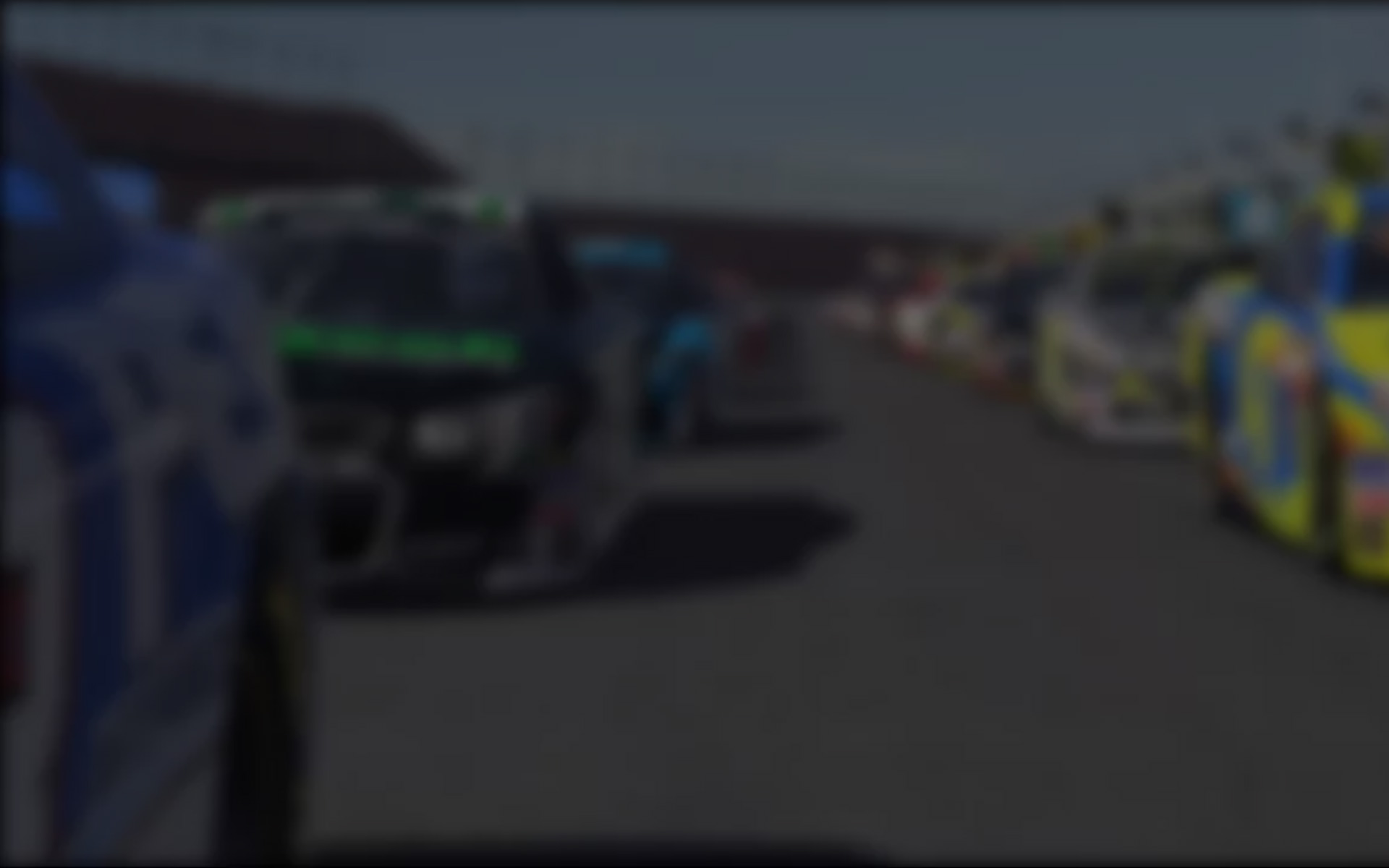 September 27th, 2011 by DavidP
The iRacing.com Street Stock Series traveled to Thompson International Speedway for the second time this season with sim racers looking to capture the season points championship. Many new drivers were looking to dethrone reigning champion Nick Ottinger (Carolina) but he would once again show everyone why he is a two-time champion.
Weekly High Strength of Field
Week Eight's highest Strength of Field (SoF) race was run on Wednesday night and had a rating of 3053. Ottinger once again dominated the highest points paying race of the week by leading all 40 laps in route to a 4.8 second win over Richard Dusett (New England). Dusett is no stranger to Ottinger as they are teammates at Gale Force Racing, which got its name from Camping World Truck Series/ARCA/Late Model driver Cale Gale. For his victory, Ottinger earned 191 points while Dusett collected 171 points for second. Cody Stickler finished third, 7.4 seconds behind and netted 152 points. Stephan Arsenault (Eastern Canada) and Mike R Johnson (Mid-South) rounded out the top five and gained 133 and 114 points respectively.
Weekly Standings
With yet another top SoF win, Ottinger again lead the weekly standings after winning both races he entered at Thompson. Finishing second in last week's points standings was Eric Purcell (Florida), with 163 points after winning in his only start of the week. NASCAR iRacing.com Series World Championship driver Tyler D Hudson (Mid-South) finished the week in the third spot after also winning in his only start of the week. Hudson received 159 points. Fourth belonged to Elmar Erlekotte (DE-AT-CH), who won both starts last week and received 154 points. With his performance at Thompson, Erlekotte took over the season points lead. Rounding out the top five was Stevie Minson (Virginias), who won both races he attempted and netted 154 points.

Season Standings
Erlekotte took over the points lead with his performance in Week Eight, with a season total of 1250 points. Second in the season standings belongs to Aliaksei Smolski (Central-Eastern Europe), who jumped up from fourth after netting 133 during week eight and brought his total to 1158. Ottinger jumped from the sixth to third after dominating last week's SoF race. Ottinger has a total of 1154 points with two less weeks counted for the season. Ryan Field (Massachusetts) dropped from the first overall position to fourth after not making the trip to Thompson. Field total remained at 1122 points. Rounding out the top five is James Trimble (Pennsylvania). Trimble was able to maintain his fifth position after netting two wins in three races during week eight which netted him 122 points and brought his total to 1112.
Weekly Qualifying
Ottinger, for the third week in a row, ran the fastest qualifying time of the week at Thompson with a 23.044s, which was half a tenth faster than his fastest lap during week two at Thompson. Second on the qualifying charts was Minson, only two thousandths slower than Ottinger, with a 23.046s. Purcell ran the third fastest time of the week with a 23.054 as Erlekotte grabbed the fourth spot running the exact time that Purcell ran. Dusett rounded out the top five in qualifying with a 23.065s.
Week Nine of the Street Stock Series will travel to Charlotte Motor Speedway to run the 1.5 mile oval for the second time this season. Will Ottiniger once again dominate or will Hudson claim the top spot as he did during the Street Stocks' earlier visit to CMS in Week Three? Find-out next week on inRacingNews.
---
You may also like...
---