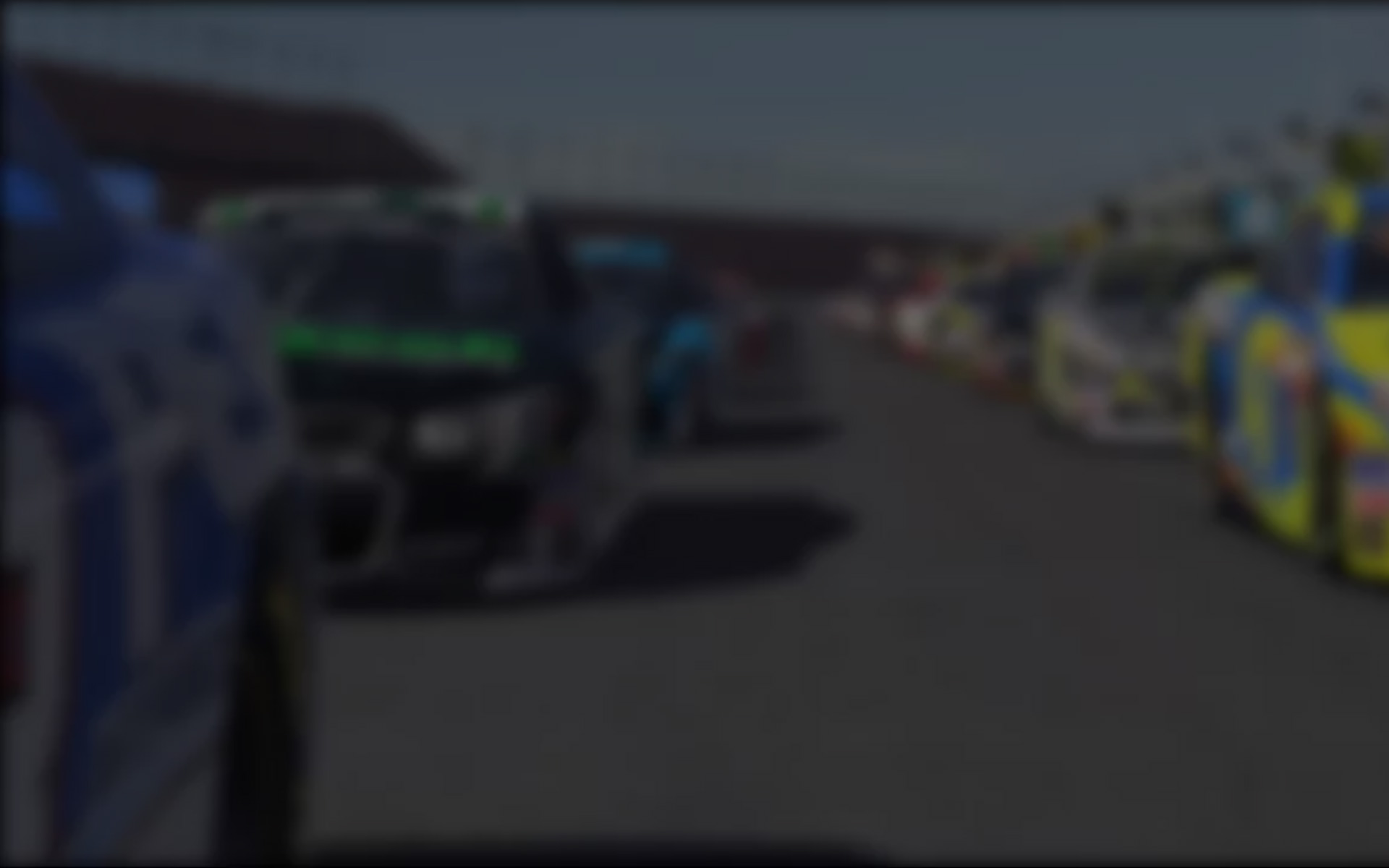 Nick Ottinger dominated Round Four of the NASCAR iRacing.com Series World Championship from start to finish at Texas Motor Speedway Tuesday night, cruising to a comfortable victory over two time champion Ray Alfalla. Ottinger, who started from the pole, led 128 of 167 laps and was only passed for position once on the track as the race went caution-free. Ottinger's victory makes it four different winners thus far in the 2013 NiSWC season.
"Feels great to break through and get a win! Starting up front helped, however, we knew the car was stout and had a blast going caution-free," said Ottinger after picking up his third career NiSWC win.
Ottinger beat Alfalla to the checkers by 3.4 seconds, with Marcus Lindsey finishing third, six seconds behind. Teammates Chad Laughton and Dustin Montgomery rounded-out the top five finishers.
"We knew the car was stout and had a blast going caution-free."– Nick Ottinger
Despite not getting the victory, runner-up Alfalla was pleased with his result, "That was awesome. It was nice to see the whole race go green, as it makes it quite interesting seeing what people's cars do and how pit strategy plays out."
Alfalla was the only driver who could keep up with Ottinger's blistering pace, but even he fell short in the end. At the start, Alfalla looked to move up from his seventh place starting position and found it slow going as most of the field was running laps within a tenth of a second of each other. With passing being extremely difficult, Alfalla tried to use pit strategy to his advantage.
Instead of pitting with Ottinger, Alfalla stayed out on the track for three extra laps before making his stop. This put him behind initially as other drivers had two or three laps on fresher tires, but Alfalla's slightly newer tires started to pay off as he sliced back through the field.
As the race approached the halfway point, Alfalla was in pursuit of Ottinger and slowly started to reel him in thanks to his slightly fresher tires. Finally on Lap 80, Alfalla took the lead from Ottinger and it looked as if the tide had turned. There was, however, still one more pit stop left in the race.
Ottinger once again pitted three laps before Alfalla, giving him a chance to overtake the defending champ with fresh tires. When Alfalla hit pit road for the final time, his crew let him down with a slow stop, dropping him far behind Ottinger with no chance to catch him without the help of a caution flag. Alfalla clawed his way back to second, but could not reel-in the leader.
"Unfortunately my final pit stop was slow, and I lost a ton of time," explained Alfalla. "I managed to get back to second, but Nick was four seconds ahead. I just rode the rest of the way."
While good finishes helped Alfalla and Ottinger gain in the points standings, Tyler Hudson still leads the way after another solid run. The points leader finished seventh at Texas and holds a slim six point lead over Lindsey. Despite finishing 20th last night, Brian Schoenburg now sits third in points, 25 points back. Peter Bennett is another two points behind in fourth while Jason Karlavige rounds-out the top five after four online races.
For Week Five, the NiSWC heads to Richmond International Raceway for the second short track race of the season. Richmond has been one of the most unpredictable tracks on the schedule in recent years and usually has its fair share of carnage. Qualifying will be of upmost importance as drivers will try to position themselves to be in front of the trouble.
Steve Sheehan was the winner at RIR last year and has looked strong in recent weeks, but he will have his work cut out for him if he hopes to repeat under the lights. Ottinger and Hudson were also stout last year and are off to a great start in 2013, so look for them to be the favorites. As always when it comes to Richmond, expect the unexpected. Remember that last year's Pro Series race went caution free; something no one thought was possible.
With such a competitive and close start to the season, this might be the week someone makes a big step toward taking control of the championship. Be sure to tune into iRacingLive and MRN to catch all the action from Week Five of the NiSWC from Richmond!
---
You may also like...
---