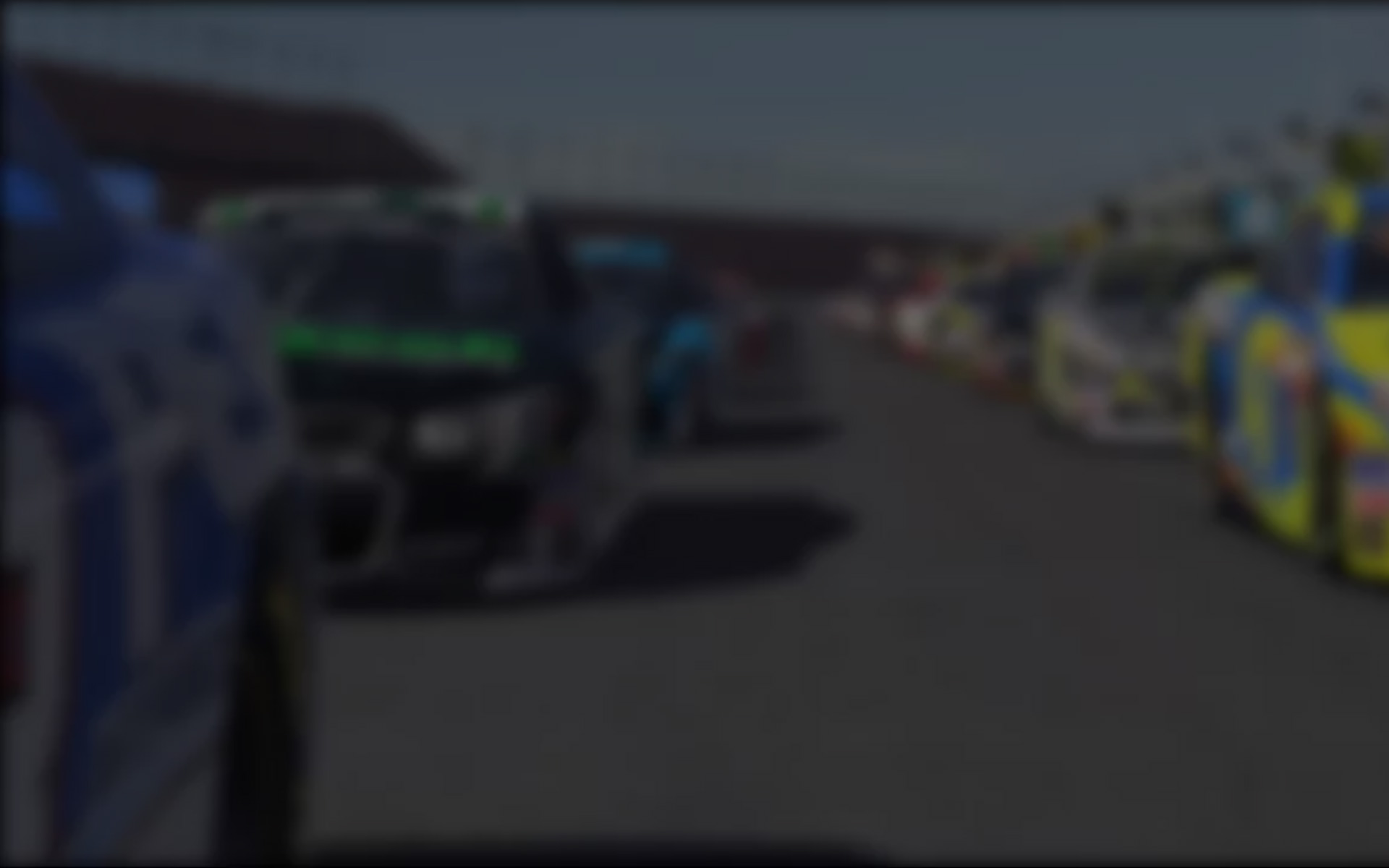 After the smoke cleared from the Richmond carnage, Nick Ottinger found himself in the NASCAR iRacing.com Series World Championship victory lane for the second straight race.  Unlike two weeks ago at Texas Motor Speedway, where Ottinger had the dominant car from start to finish, his victory at Richmond International Raceway was achieved with good strategy and some timely accident avoidance.
"Two in a row! Wow, I had a great car for the long run," said Ottinger. "I really can't explain how we survived it all; however we had the right strategy and it kept playing into our favor late in the race."
Ottinger started twenty-second and wasted no time cutting his way through the field. By the time the first caution flew on Lap 48, Ottinger had already cracked the top ten. When halfway came at Lap 100, he had moved up to seventh, managing his tires and keeping his nose clean.
Then with less than 20 laps to go, the third-placed Ottinger got his chance. Michael Conti, who had led a race-high 74 laps, was leading on a restart with John Gorlinsky starting on his outside. Gorlinsky dove into Turn One a bit too hot and made contact with Conti, sending both cars up the hill as more cars got collected in the aftermath. The wreck was just what Ottinger needed as the driver of the #05 Chevy ducked to the bottom and came away with the lead.
From there all Ottinger had to do was hit his marks and not spin his tires on restarts, both of which he handled with no issues at all and led the final 18 laps en route to his second win of the season.
Gorlinsky held-on for second, with Brian Schoenburg taking third after starting way back in thirty-third.
Schoenburg was pleased with his effort.  "My team did a great job all night. We had to overcome several obstacles throughout the race to earn that third place finish. It was probably one of the best drives I've ever had. It was definitely a nice reward for never giving up."
Josh Berry finished fourth and, much like Schoenburg, came from deep in the field to score his top five. Ray Alfalla rounded-out the top five after starting from pole position, continuing his strong rebound from a disappointing start to the 2013 NiSWC season.
After a relatively tame first half of the online race, the last 100 laps were riddled with crashes, broken cars and hot tempers. Among the casualties were Tyler Hudson and Marcus Lindsey, the first and second place drivers in the championship standings coming into the race. By the end of the race, the yellow had flown 13 times for 63 laps. The carnage left only 22 of 43 starters on the lead lap by the checkers.
Despite being involved in more than one incident, Hudson managed to limp home with a nineteenth place finish and, by doing so, remain atop the point standings. He now leads by just nine points over Schoenburg, who is quietly putting together a solid season. Ottinger continues his rapid accent up the standings and now sits third, eight points behind Schoenburg. Lindsey slipped to fourth, another eight points back. Kevin King is now fifth following his seventh place run at Richmond, with Alfalla and Peter Bennett hot on his heels.
After a tough race at Richmond, the NiSWC field heads to quite possibly the toughest track of all: Darlington Raceway. The track known as The Lady in Black leaves drivers no room for error as her narrow racing surface and punishing walls make even the most daring racers think twice before trying to get that extra tenth. Darlington is a track that usually favors veterans but with the talent of the NiSWC, a newcomer could steal the show. Can Ottinger make it three in a row or will we have our fifth different winner in six races? Tune into MRN.com and iRacing Live in two weeks' time to find out!
---
You may also like...
---