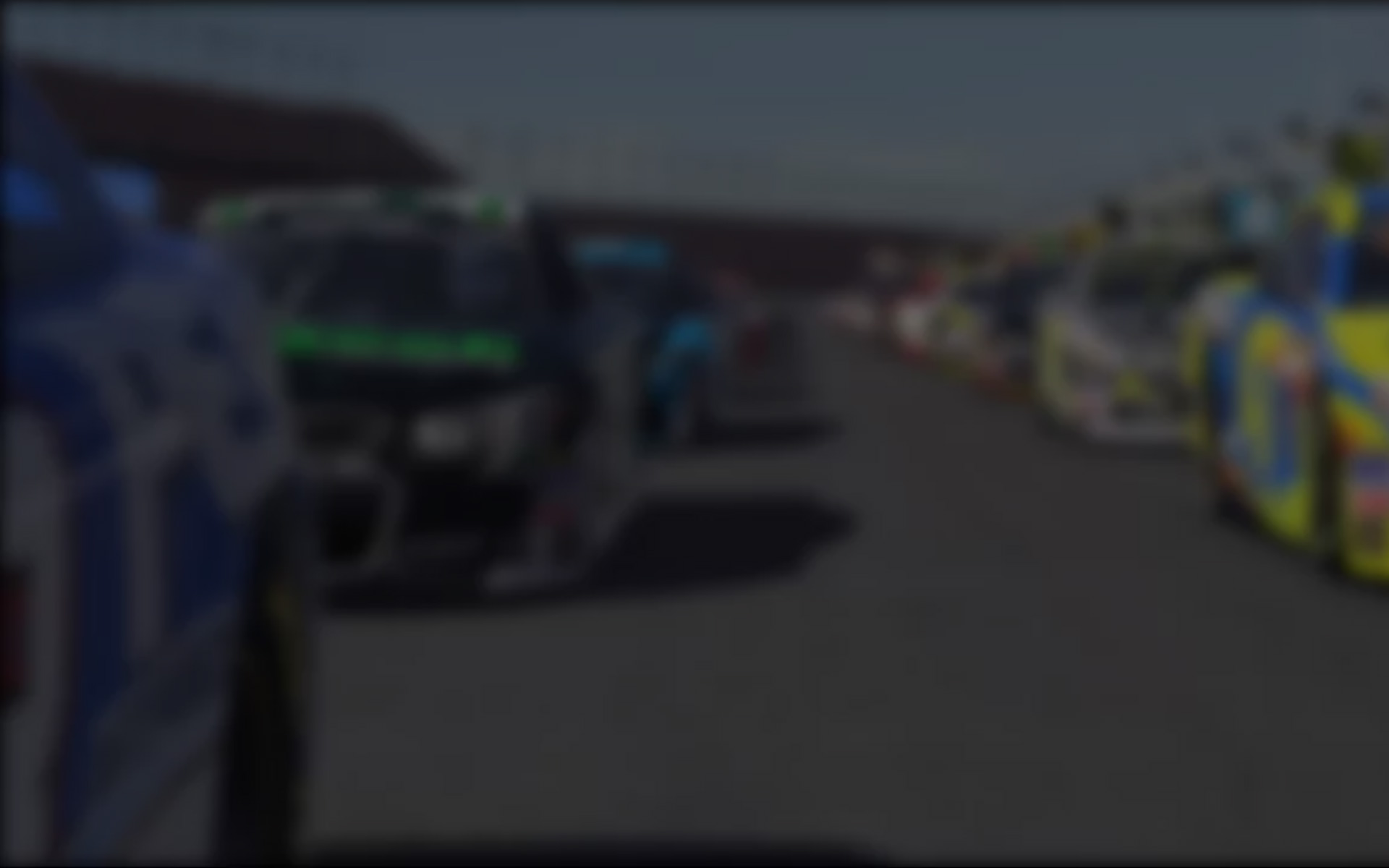 Nick Ottinger pulled-off what likely will be the wildest finish of the 2011 NASCAR iRacing.com Pro Series (NiPS) season on Tuesday night at New Hampshire Motor Speedway.  Ottinger stunned everyone by going from fifth to first in just one lap to steal the win from Kevin King, who had been the dominant sim racer for most of latter part of the event. Ottinger started the online race from the pole, and looked to have a very fast car but King got by him on a restart and used his track position to maximum advantage. That is, until the final restart.
King led the field down to the line with only three laps remaining, holding the lead over teammates Marcus Lindsey, Richie Davidowitz, and Daniel Pope II. King took-off clean on the restart, clearing Lindsey going through Turns One and Two. Things started to get wild on the back straightaway though when Lindsey and Davidowitz got together, putting Davidowitz in the wall. This checked-up the outside line and gave Ottinger an opening, which he took and moved-up to third place going into Turn Three.
Things got even wilder in Turn Three when Lindsey overshot his braking marker, causing him to miss the corner and slide up into the wall. King had to take evasive action to avoid Lindsey, giving Ottinger the opening he needed. King and Ottinger raced door-to-door down the front straight, while a massive crash unfolded in their mirrors. The yellow flew as the two were side by side, with the edge going to Ottinger by maybe an inch. The victory was his second straight Pro Series triumph, but it will probably take awhile for this one to sink in.
"That was an intense finish, to say the least," Ottinger said. "Whatever happens (on the call) so be it. I gained points and ran top five the whole night.  Want to thank all the guys back at the Gale Force Racing shop for an awesome race setup. Thanks for putting a lot of time into this #05 Gale Force Suspension Chevrolet guys!"
"That was an intense finish, to say the least."  — Nick Ottinger
King was upset with the finish, feeling that he was in front of Ottinger at the time of the caution even though timing and scoring said otherwise. Although King intends to appeal the finish, the result will likely stand. Still, second place in a NiPS race is nothing to sneeze at, and as any driver will tell you, second place points are always welcome in this series.
The race was full of cautions, 16 for 66 of the 150 laps to be exact. For those cars not out front it a race of survival , especially with only six races remaining in the season. Wrecks eliminated many competitors but most of the top championship contenders avoided trouble, which resulted in little movement atop the standings.  Thanks to his third place finish, Lindsey took the top spot from Davidowitz (who was classified seventh), but only holds a four point lead. Matt Whitten continued his consistent season with a solid ninth place run at NHMS and sits third in the standings, ten points out of the lead. Ottinger moved-up to fourth with his latest win while King rounds-out the top five. With the top five separated by only 28 points, this is still anyone's championship with five races to go.
The drivers are in for a pretty big change of venue next week, with the series shifting from the flat, tight NHMS, to the tighter but much higher banked and faster Dover International Speedway. High speeds combined with a short track environment always make for some exciting action. Wrecks happen fast here too and with the track being so narrow, they are not easy to miss either.  With only five races to go, many drivers are at the point where they cannot afford another bad finish and will have to be extra cautious when making a pass. Track position will be key as always but do not be surprised if a few cars take a gamble on a late race pit stop to try to steal the victory. Who will survive the Monster Mile?
Find out next week on inRacingNews!
---
You may also like...
---