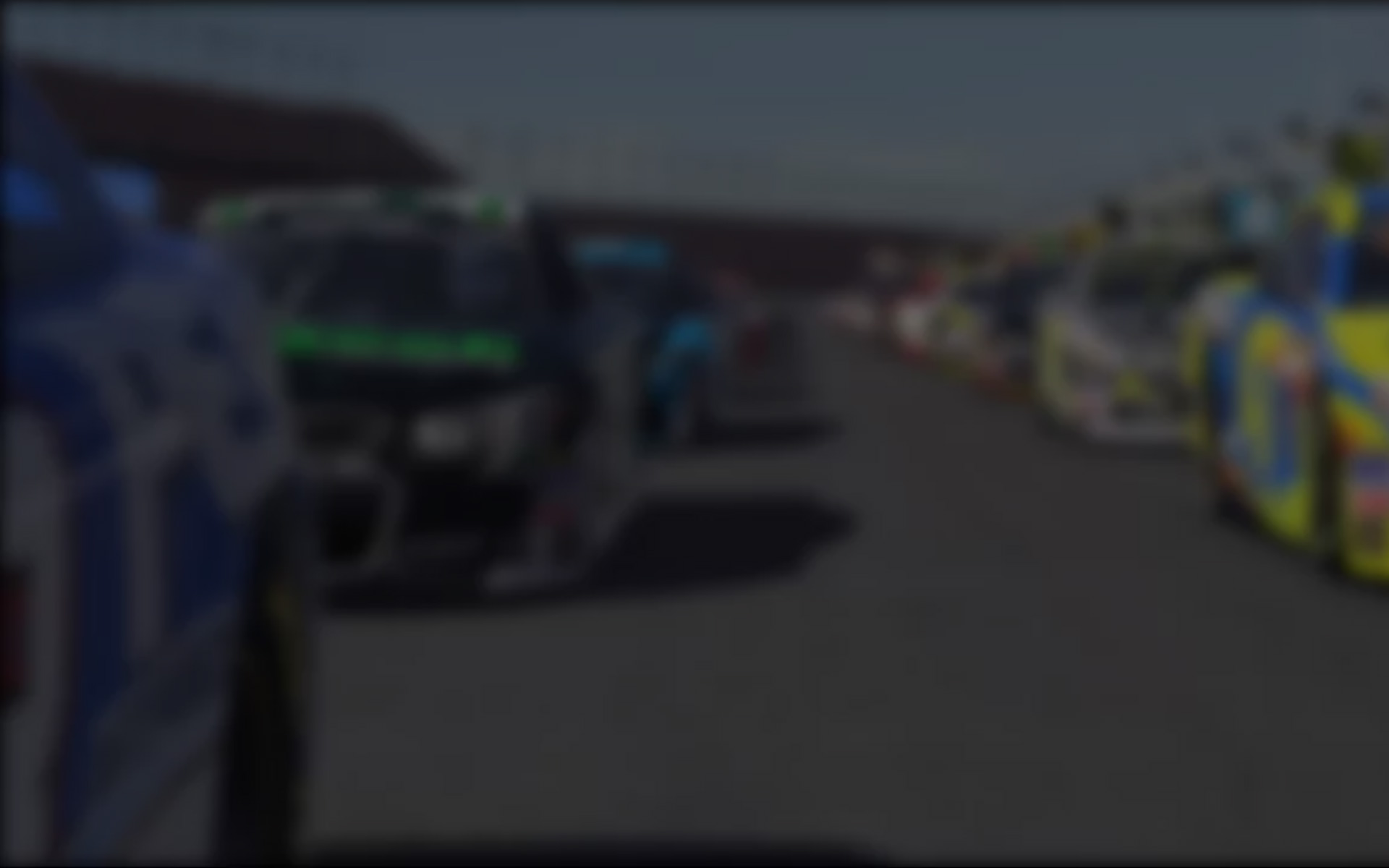 Nick Ottinger came out on top of a wild and controversial Week Two of the NASCAR iRacing.com Series World Championship (NiSWC) at Phoenix International Raceway, redeeming himself after missing the opening week at Daytona.  Ottinger qualified on pole and led 62 laps, but it appeared he would have to settle for second place when Kevin King grabbed the lead on a late race pit stop and took control of the race.
On a restart with only eight laps to go, however, King was spun by Richie Davidowitz and was not allowed to regain his track position. In the end, King got caught-up in another crash on the final lap and finished a disappointing twenty-eighth. King summed up his race, "I felt like I had a chance to win, but it didn't end up that way unfortunately. We had some nice green runs, and after some adjustments and clear air I felt like the car was really good if we had long runs but we didn't get many of those."
Meanwhile, Ottinger took advantage of King's misfortune on the final restart and drove-off to an unchallenged win. Teammate Tyler D Hudson finished second, Michael Conti third and 2011 champ Ray Alfalla fourth with Brad Davies rounding-out the top five finishers. Daytona winner Jeremy Allen continued his strong start to the season with a sixth place finish.
"All I can say is thanks to the guys at GFR! Setup was a blast to drive." Ottinger said after earning his first career NiSWC victory, "We all put a lot of time into getting it nailed down. I was a little too free the longer we went and was able to manage to keep control of it. Just stoked about the outcome."
The online race was quite eventful as a dozen caution flags slowed the field for 49 of the 156 laps, making track position crucial as the short runs did not allow for much passing. Several top contenders got taken-out early in the wrecks, including Derek Wood who finds himself in a deep hole after starting the year with forty-third and fortieth place finishes.
It is not uncommon for the first short track race of the season to be a bit crazy as drivers are still getting used to their cars and each other on the track. Defending champ Alfalla reminded everyone to use a level head, "This happens every year. We always run a short track early in the season that's got everyone saying the series (stinks), then we go 120 laps or something under green somewhere else and it's all fine again."
Allen remains the championship leader after Week Two of the season, holding a scant two point cushion over second place Conti, who backed-up his fourth place at Daytona with a solid third at PIR.  Similarly, Brian Schoenburg notched another top ten finish to move-up to third in the standings and currently sits 14 points back of the lead. Hudson and NiSWC rookie Marcus Lindsey sit fourth and fifth, 18 and 20 markers back, respectively.
The series moves onto Bristol Motor Speedway for Week Three, and there is sure to be more exciting racing in store on the half-mile bullring. After the rather messy race at PIR, many drivers know that one more bad result can easily put them out of the running for a good points finish, but now is not the time to run conservatively. As any NiSWC driver knows, when it comes to Thunder Valley, there's no place to hide.
---
You may also like...
---