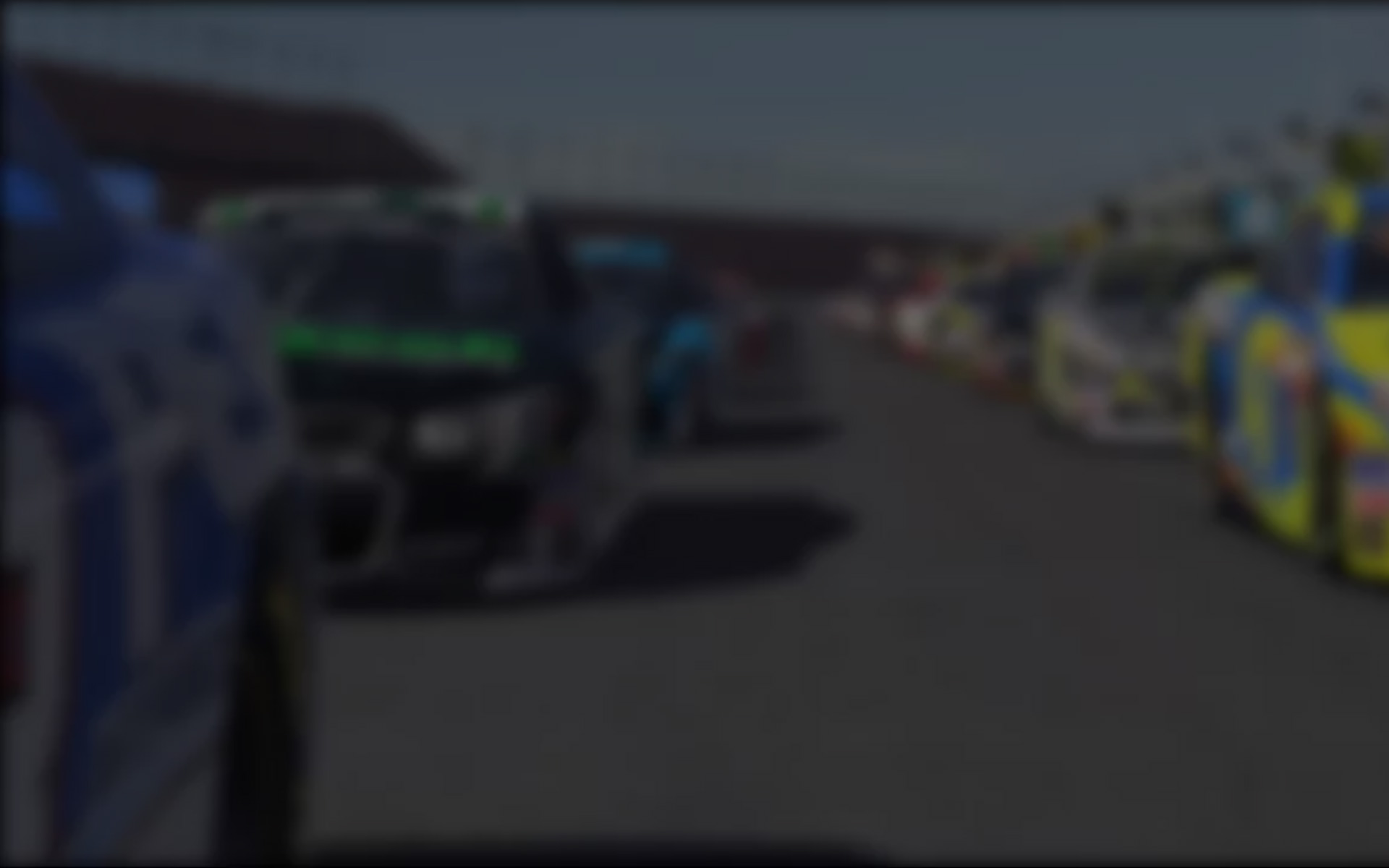 The final week of 2011 Season 3 saw the iRacing.com Street Stock Series travel to Oxford Plains Speedway. Sim racers looked to conquer the small oval located in Maine in order to dethrone two-time defending series champ Nick Ottinger (Carolina). Many tried but none were successful as Ottinger once again claimed the points championship.
Weekly High Strength of Field
Week 12's top Strength of Field (SoF) race would take place on Thursday and would feature a head-to-head face-off between two championship contenders. Coming into the final week, Paul Kusheba (Connecticut) had a 66 point lead over Ottinger. Ottinger dominated the SoF race, leading all 50 laps in route to a 8.4 second victory over Kusheba. Ottinger received 213 points for the win while Kusheba received 189 points for second. Alex Ciambrone (Pennsylvania) finished third, right on Kusheba's tail, and received 165 points. Fourth belonged to Maxim Paquette (Eastern Canada) while Aaron Maynard rounded out the top five. For their efforts, Paquette and Maynard gained 142 and 118 points respectively.
Weekly Standings
While Ottinger won the highest points paying race of the week, Kusheba took the top spot of the weekly standings. Ottinger opted to run three races, which brought down his point total for the week. Kusheba lead the week with 189 points while Ottinger netted 178. Dylan Slepian (New York) finished the week off in the third position after winning his only race and gaining 171 points. Ron Hart (Michigan) finished in the fourth spot after having two top five's and receiving 155 points. Rounding out the top five was Elmar Erlekotte (DE-AT-CH) with two wins and 153 points.
"Getting two straight was a very good feeling, but becoming a three time champion is an even better feeling." — Nick Ottinger
Season Standings
With his 178 point week during the last week of the season, Nick Ottinger once again successfully defended his championship. Ottinger finished the season with 14 poles and 14 wins in 14 total starts with 627 laps lead out of 630 (99.5%). When asked what it was like to be a three time champion, Ottinger said "Getting two straight was a very good feeling, but becoming a three time champion is an even better feeling. Very pleased with the racing this season and very glad I pulled the third championship off."
Kusheba finished the season in the second position with 18 wins in 21 starts and 1415 points. Elmar Erlekotte (DE-AT-CH) found himself in the third position after winning 16 of 24 races and netting 1268 points. Ryan Field (Massachusetts) had four wins in nine starts and netted 1266 points for the year, while Michael Vaughn (West) completed the top five with 1207 points and seven wins.
Weekly Qualifying
For the third week in a row, Ottinger was on top of the qualifying charts with a 17.519. Erlekotte was second on the time charts with a 17.561. Kusheba finished the week in third with a 17.575 while James Trimble finished fourth with a 17.603. Rounding out the top five in qualifying was Ciambrone, who turned a 17.615.
Division Winners
Division 1 – Nick Ottinger (Carolina)
Division 2 – James Trimble (Pennsylvania)
Division 3 – Eric Purcell (Florida)
Division 4 – Cody Price (Mid-South)
Division 5 – Alex Brenier (France)
Division 6 – Dylan Little (Eastern Canada)
Division 7 – Mattias Andreasson (Scandinavia)
Division 8 – Kevin Hager (Virginias)
Division 9 – Jackson Wellman (Carolina)
Division 10 – Josh Davis (Michigan)
Rookie Division – Lance Gomez Jr (New York)
Another season is in the book and another trophy is added Nick Ottinger's collection. Not only did Ottinger capture a third straight Street Stock (NiCAS) championship, he also won the NASCAR iRacing.com Class A Series championship by 277 points and scored the most points ever for a single NiCAS series in one 12 week season with 2512, which is an average of 314 points a week. Not bad for a guy who has only been a member of iRacing for just over a year. Will he be able to grab a fourth straight Street Stock championship in Season 4? We will have to wait and find out.  One thing is for sure: you'll be able to read all about it in inRacingNews!
---
You may also like...
---