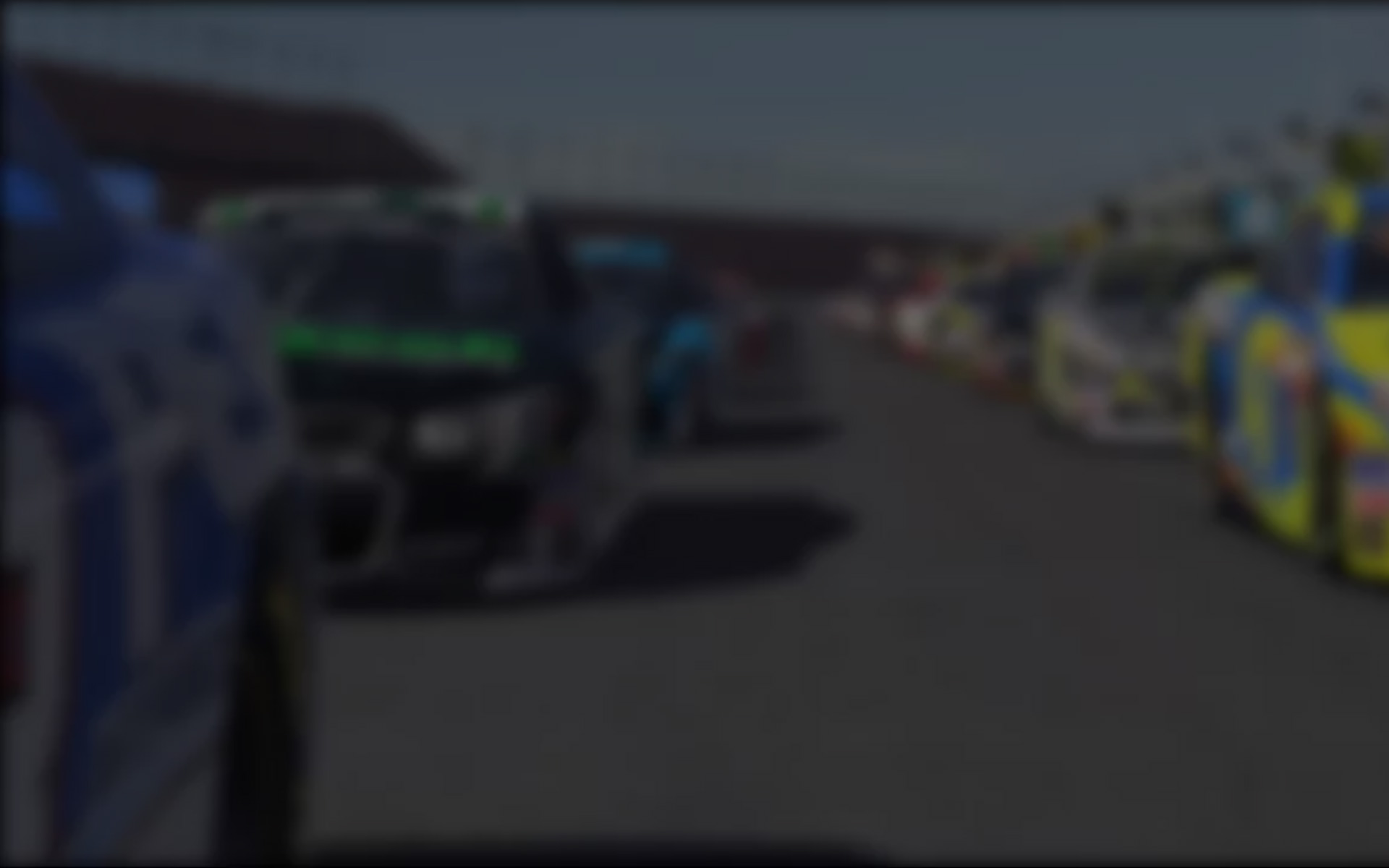 Week 9 of the 2012 iRacing.com IZOD IndyCar Series headed to Homestead-Miami Speedway.  This 1.5 mile track offers fantastic racing with many elements coming into play, including tire wear, fuel mileage and pit strategy.  43 sim racers showed-up with hopes of a win or at least a good finish.  The Top Split started with 22 drivers competing for 120 laps.
In qualifying, Yang Ou narrowly edged-out Chris Cahoe for pole position with a 24.731s lap — just .003s quicker than Cahoe's best.  Close behind in third was Niles Anders (24.752s), Brian Stevens fourth (24.771s) and Michael Peters just behind him with a 24.772s lap.  The top ten in qualifying were separated by only 0.067s.
The start of the race saw a lot of shuffling in the first few laps.  While Stevens dropped a couple positions to sixth, Tim Doyle was making his way forward from sixth at the start.  On lap two battling Anders for the third spot, the two made contact on entry to turn three, sending Anders hard into the wall and Doyle getting a tap from Peters who had nowhere to go.  Both were able to continue with only Peters having minor front wing damage.  Further back in the pack Matthew Lambertson's Dallara also received front wing damage when trying to avoid the slowing car of Cary Bettenhausen.
Over the next 20 laps of green there was great racing all over the track with positions swapping every lap.  Jonathan Goke worked his way to fourth place with Mitch McCracken moving into the top five on lap nine.  Doyle moved into second on the start dropping Cahoe to third.
On lap 22 while battling hard for 12th in a pack of seven cars, Lambertson wobbled a bit in turns 1 and 2 and drifted up into Terry Matthiensen.  Neffry Aawg who was directly behind the two had nowhere to go and clipped Lambertson's front wing and crashed hard into the wall.  All three retired from the race.
With the race's second yellow shown, this was an opportunity for the field to take tires and fuel.  Ou lead the field onto pit road as well as off with the top five of Ou, Doyle, Cahoe, Goke and Peters moving past McCracken for fifth.  Once back under way on lap 26, the duo of Ou and Doyle pulled away from the field leaving Cahoe and Goke to battle for third.  Misfortune struck for Cahoe though on lap 35 when he made contact with Goke sending Cahoe spinning off turn four.  Dave Judson, running in 10th position couldn't avoid the spinning car of Cahoe and resulted in both of them ending their races.
With pit road open on lap 37, the entire field once again pitted for tires and fuel.  The top five for the restart was now Ou, Doyle, Goke, Peters and Chris Manifold.  Ou and Doyle set to build a gap on the restart and succeeded.  The pair slowly pulled away on the restart and built a lead of nearly four seconds by the time the race's fourth yellow flew on lap 73.  This yellow was for an incident between the drivers of Stevens, Randy Freeman and David Sockrider.  Battling for the 13th spot, Freeman's car got loose in turn 4 and shot up the track directly into the path of Stevens.  The contact sent Stevens car low into Sockrider and the two careened into the front stretch wall suffering heavy damage for the two.
With fuel mileage roughly allowing 52 laps under green, this latest yellow ruined any chance of green flag pitting so now the race would need to be won off pit road during the yellow or on the track.  Ou, Doyle and Goke were able to maintain first through third, but fourth place now saw Robert Bohanek moving closing to the front with Peters back in fifth.  Fourth place quickly disappeared for Bohanek as McCracken got the jump and passed Bohanek and settling into fifth behind Peters.
The race remained green until lap 93 when Randy Crossno's car got loose in turn 3 and sent him around into Freeman's path.  Both would be forced to retire just 28 laps from the end.  None of the lead cars chose to pit on this yellow.  On the restart, Ou and Doyle again slowly pulled away from the field and the pair cruised to a 2.7 second win over third place finisher Goke.  Peters and McCracken rounded-out the top five.
Race Stats
Laps: 120
Pole: Yang Ou
Lead changes: 0
Cautions: 5
Caution laps: 19
Lap leaders: Ou 1-120
Margin of victory: 0.062s
Hard charger: Anders (19spots)
Laps lead: Ou (120)
Fastest lap: Doyle 24.690 (Lap 85)
Top 5
1. Yang Ou
2.  Tim Doyle
3.  Jonathan Goke
4.  Michael Peters
5.  Mitch McCracken
Cars finishing: 14
DNF: Anders, Lambertson, Matthiensen, Aawg, Cahoe, Judson, Stevens, Randy Crossno, Freeman
---
You may also like...
---