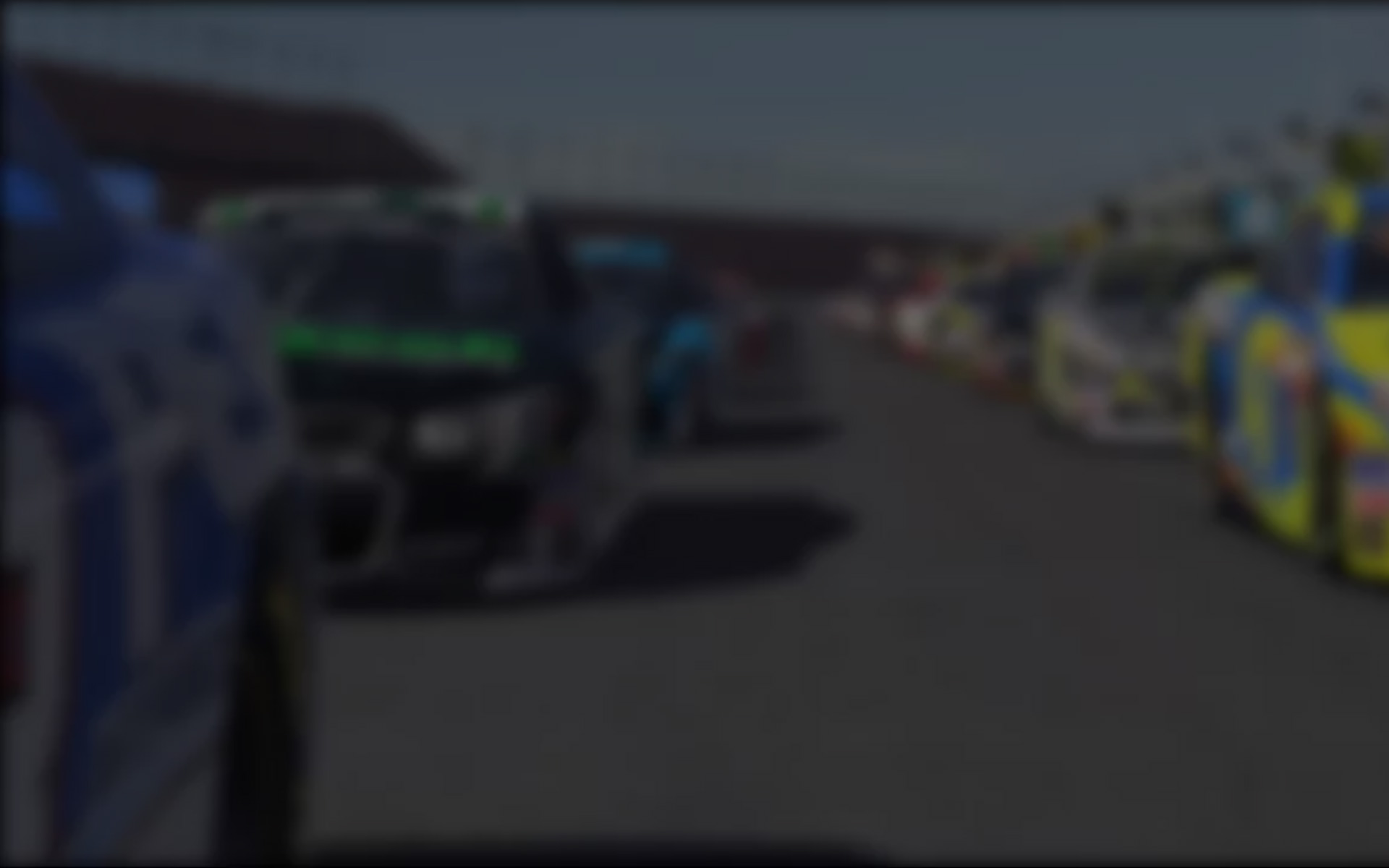 The 2012 Season 1 IZOD IndyCar season came to Phoenix International Raceway for Week 8, two thirds of the way through the schedule.  Thirty sim racers made the haul to the Valley of the Sun, making the top split online race a 15 car field.  With the top seven positions less than 90 points apart coming into PIR, points were at a premium for those involved.
In qualifying, it was Yang Ou grabbing his fourth pole position with a 20.560s lap.  Just behind in second place was Chris Cahoe, turning a 20.571s lap.  Third went to Tim Doyle (20.597s) with Chris Manifold fourth (20.626s) and Michael Peters (20.668s) rounding-out the top five.
At the drop of the green flag, Ou rocketed to the lead with Doyle able to follow along in second place.  Cahoe settled into third with C. Manifold and Peters in fifth.  The top five was single file and relatively unchanged with the exception of Niles Anders, who moved up from his eighth-starting position and passed Peters on Lap 19 for fifth.  Sixth-starting Scott Manifold meanwhile fell to as low as thirteenth place with Monica Clara Brand, making her first start of the season, moving up three spots to seventh position.
On lap 30, Austin Ogonoski, also making his first start of the season, lost control off of Turn Four with two 360s, yet managed to not hit anything.  The caution waved as a result, allowing the entire field a chance to come in and take on tires and fuel.  The top five remained unchanged after pit stops, but once the green waved again, Peters reclaimed fifth place from Anders, but only for ten laps before Anders once again took the position.
The race would go green for the next 56 laps.  Some drivers, fearing tire wear that could result in a blown right front, started making pit stops under green.  Cahoe, Peters and Anders  stopped on Lap 89 with three more drivers pitting the following lap (C. Manifold, Robert Bohanek and Thomas Lewandowski).  Unfortunately this would come back to haunt them as the second caution period came out on Lap 92 when race leader Ou got loose in Turn One while trying to put  a lap on Peters, sending Ou for a spin and bringing out the yellow flag.  This caution temporarily trapped the drivers who had pitted under green a lap down, but they got the wave around before green flag reappeared to tag onto the tail end of the field.
The race had many interesting stories during this caution period.  The race out of the pits saw Doyle pass Ou, only to suffer connection issues and drop from the server.  Brand, meanwhile, was up to third place when others pitted under green and used this to her benefit by remaining on the lead lap and lining-up second to Ou on the restart.  Mitch McCracken, who started thirteenth, was now up to third by stretching his tires over the last green flag run.  S. Manifold, who was running in twelfth position before others pitted under green, now lined-up fourth position on the restart with Cary Bettenhausen in fifth.
The racing went back to green on lap 96 with Ou leading the way.  The green remained out until Lap 115 when C. Manifold got loose entering Turn Three and lost control after getting his left side tires down on the apron.  He was forced to retire after suffering heavy damage to the left side of the Dallara.
This was a timely caution though for many drivers who had fallen back from race leader Ou.  With the top four drivers (Ou, Brand, McCracken and Bettenhausen) staying out under caution, the drivers in the back all took advantage of the chance to get fresh tires in the hopes of mounting a charge in the remaining laps.
S. Manifold, now back on the lead lap in fifth position, led the surge of drivers on fresh tires on the restart.  Cahoe though wasted no time displacing S. Manifold for fifth, then Bettenhausen for fourth the following lap.  He waited two laps before moving past McCracken for third, and caught Brand with two laps to go.  While Ou enjoyed free sailing up front, Brand was able to hold Cahoe at bay and secure the second place finish in a fine return to the series.  McCracken held onto fourth position just ahead of S. Manifold in fifth.  For race winner Ou, it was his third win in a row in the series and fourth top five in four races entered.
Race Stats
Laps: 130
Pole: Yang Ou
Lead changes: 2
Cautions: 3
Caution laps: 12
Lap leaders: Ou 1-46; Doyle 47-48; Ou 49-130.
Margin of victory: 00.766s
Hard charger: Mitch McCracken (9 spots)
Biggest loser: Tim Doyle (9 spots)
Laps lead: Ou (128)
Fastest lap: Cahoe 20.688s  (Lap 126)
Top 5
1-  Yang Ou
2-  Monica Clara Brand
3-  Chris Cahoe
4-  Mitch McCracken
5-  Scott Manifold

Cars finishing: 14
DNF: Neffry Aawg, Austin Ogonoski, Chris Manifold
---
You may also like...
---