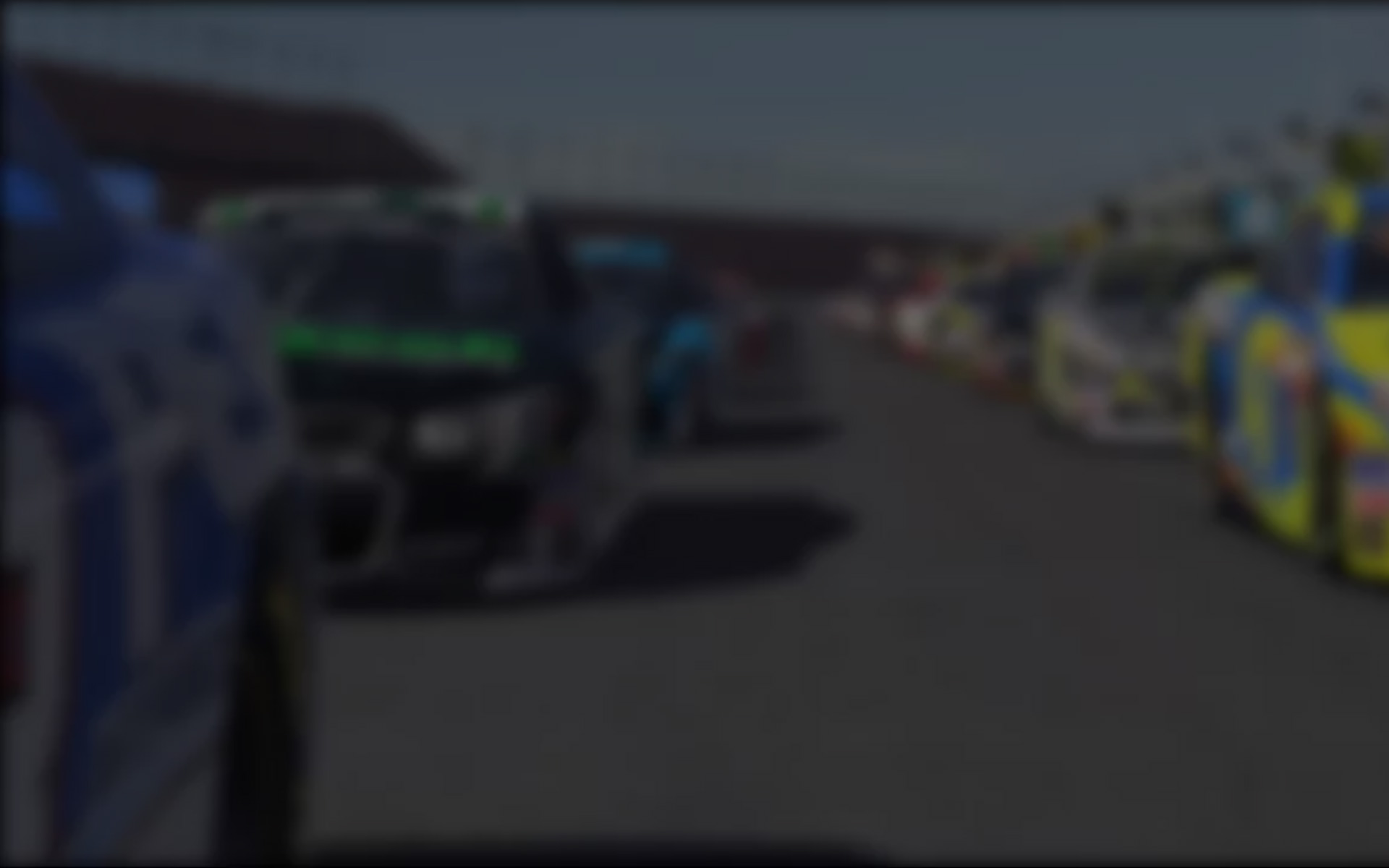 Week Ten of the iRacing.com Street Stock Series saw sim racers travel down south to Braselton, Ga, home to both Road Atlanta and Lanier National Speedway. In this case, drivers were looking to tame Lanier National's 3/8th mile oval with the season winding-down.  In all, 971 drivers attempted a race during the week with 424 of them  making  at least one qualifying attempt.
Weekly High Strength of Field
Last week's high Strength of Field (SoF) race had an SoF of 3216 which paid 195 points to win. Jordan Werth (Florida) come out on top after starting on the pole and leading every lap. NASCAR iRacing.com Series World Championship driver Patrick Fogel finish in second, only a tenth of a second behind worth. For his second place finish, Fogel (Pennsylvania) received 175 points. Rob Williams (Northwest) finished in the third position, just over one second behind, and received 156 points for his efforts. NASCAR iRacing.com Pro Series driver Kevin King (California), who turned the fastest lap in the race, finished in the fourth position, half a second behind Williams. King gained 136 points. Aaron Easler (Pennsylvania) finished fifth, the last driver on the lead lap, and received 117 points for his efforts.
Weekly Standings
Finishing in the number one spot in weekly points for Week Ten was Kevin Moody (New York). Moody won all four online races he attempted during the week and finish with 185 points. Trey Jarrell (Virginias) finished the week in the second position, after winning both his races for the week. Jarrell finished the week with 170 points. Point leader Maxime Paquette (Eastern Canada) finished the week in the third position. Paquette won three of his four races attempts and finished the week with 168 points. Rounding-out the top five were Brett Robinson (Indiana) and Nathan Smith (Mid-South). Robinson won one of his two races and finished the week with a 163 points while Smith finished second in his only attempt and finished just one point behind Robinson.
Season Standings
The top of the season point standings still looks the same after Week Ten. Paquette still leads the points with 1244 points. Greg Hooks (Virginias) still maintains second, although he did lose 30 points to Paquette and now trails him by 52 points. Moody was able to make the jump to the third position after Week Ten with 1136 points while Michael Vaughn (West) dropped to the fourth position with 1120 points. Cole Anderson moved into the top five, knocking CJ LaVair down to sixth. Anderson, who has 1054 points, only leads LaVair by three points.
Weekly Qualifying
Moody finished the week on top of the qualifying charts after turning a 14.834 around the 3/8th mile oval. Ralf Janiak (DE-AT-CH) finished the week in the second position with a best lap of 14.853s. Werth wound-up third fastest, with a time of 14.859s  while Mark Lambert (Indiana) finished the week in fourth with the same time as Werth and Brodie Kostecki (Australia) had fifth fastest all to himself after posting a 14.864s lap.
The iRacing.com Street Stock Series travels to back to Charlotte Motor Speedway for Week Eleven. The race will be on the quarter mile legends oval, which is sure to be exciting. For the first time in three seasons, we will see a new champion in the Street Stock series, but one question remains. Who will it be? Find out next week at InRacingNews.
---
You may also like...
---