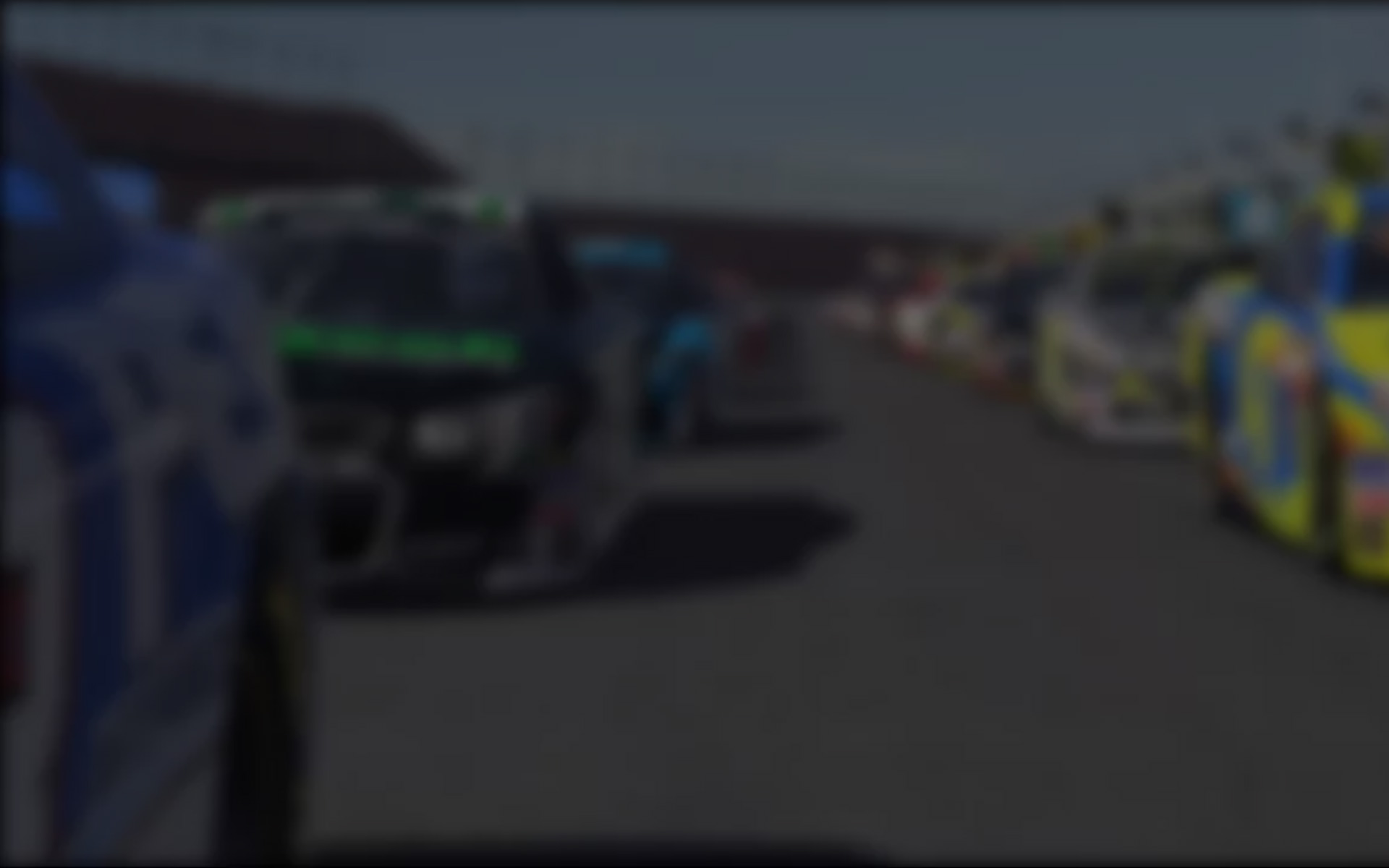 Maxime Paquette has placed his bid for a late season push to the 2012 Season One NASCAR iRacing.com Late Model Series (NiLMS) title after a strong showing during Week 8 action at the Thompson International Speedway. Over 700 sim racers hauled to the virtual Connecticut race track to showcase their short track skills on the high banks and when all the dust settled, it was St-Cesaire, QC's Paquette who ended up on top of the weekly standings.
Paquette scored two wins in three starts at Thompson, with his top win coming on March 24th during a 3018 strength of field (sof) race. One lead change transpired in the 50 lap online race when Paquette, who started third, took the lead from outside pole sitter Chase Raudman with 11 to go. Raudman would hold on to second with pole sitter Jeff Conover less than a car length behind him at the flag. Justin Hoyle and Brian Ewoldt completed the top five. The margin of victory for Paquette was nearly three seconds. Paquette scored 187 points for the win but when his other top finish was factored in, he left Thompson with 171 points, tops amongst his peers during Week Eight.
Raudman's week was busy as well as the California Club driver took home four checkered flags in eight starts. His biggest win came on March 21st when he led wire-to-wire at Thompson in a 2489 sof race, winning by over three and a half seconds over Tony Dugan. Kenneth Lang, James Edens and Michael Fisher all scored top five finishes and in a numerologists dream, the top five qualifiers finished the 50 lapper in the spots in which they started the race! Raudman finished the week fifth overall in the standings with 150 points.
Trenton Moriarity was perfect on the week, going 3 for 3 in NiLMS competition during Week Eight. Moriarity finished with 165 points after his three wins each tipped the scales in the 2600 sof range. The biggest win for Trenton was during a 2687 sof race on March 21st where he spanked the field by over 13 seconds, leading wire-to-wire on his mission to victory lane. Coleman Anderson finished a distant second, followed by Richard Felton2, Steven Landry and Brian Babb.
Heath Smith made one start on the week and was successful in finding Thompson International victory lane as he secured the checkers in a 2602 sof race on March 23rd. It wasn't as easy as some though. Even though Smith led all 50 laps from the pole, Shawn Stitt kept the pressure on for most of the race but eventually fell to eight car lengths off Smith at the finish. Brian Lambert, Caleb Williams and Fisher each took home top five runs in the race. For the victory, Smith captured 161 championship points.
Like Moriarity, point leader Mark Lambert was also perfect during Round Eight. Four races resulted in four wins and a 157 point total when all was said and done in Connecticut. His biggest win came during a 2754 sof race on March 26th and once again it was Stitt making the leader very uncomfortable up front. Lambert led all the laps in the race but just three tenths of a second behind at the finish was Stitt. Thomas Fleming2 was third with Chad Detillier and Kevin Gravitte each grabbing a piece of the top five in fourth and fifth respectively.
Timothy Green made the most starts of the week with 26 and converted for five wins, the same amount Darrell Bryson and Colman Anderson achieved in Week Eight. "The Tamworth Torpedo" Jeremy Davis took the pole position at Thompson with a 19.487 second lap in the qualifying sessions. Moriarity, Lambert, Smith and Stitt completed the top five in qualifying. Lambert went to the top in the Time Trial competition as he took the top honor home at Thompson over Smith, Davis, Stitt and Moriarity.
Lambert continues to enjoy the point lead with 1317 points, 105 points more than Division Two leader Smith. Conover is third overall with 1167 points, 150 markers off the pace set by the leader. Division Two's Jeremy Ahlum is fourth overall with 1050 and Division Three leader Brian Lambert is fifth with 1013 points. The top five are currently the only five of over 2,400 drivers to obtain more than 1,000 points after eight weeks of racing. Divisional leaders from Divisions Four to Ten include Mark Meech, Chad Arnold, Jeremy Poole2, Fausto Bessa Gomes, Darrell Phillips, Cale Thompson2 and Petie Madrid.
Next up for the NASCAR iRacing.com Late Model Series is the USA International Speedway. With a wide track to play with, high speed short track excitement is expected during Week Nine, the first week that drop weeks will come into play with the point standings. Does anyone have anything for Mark Lambert? Find out here at inRacingNews.
Until then, keep the hammer down and we'll see you at the track!
---
You may also like...
---