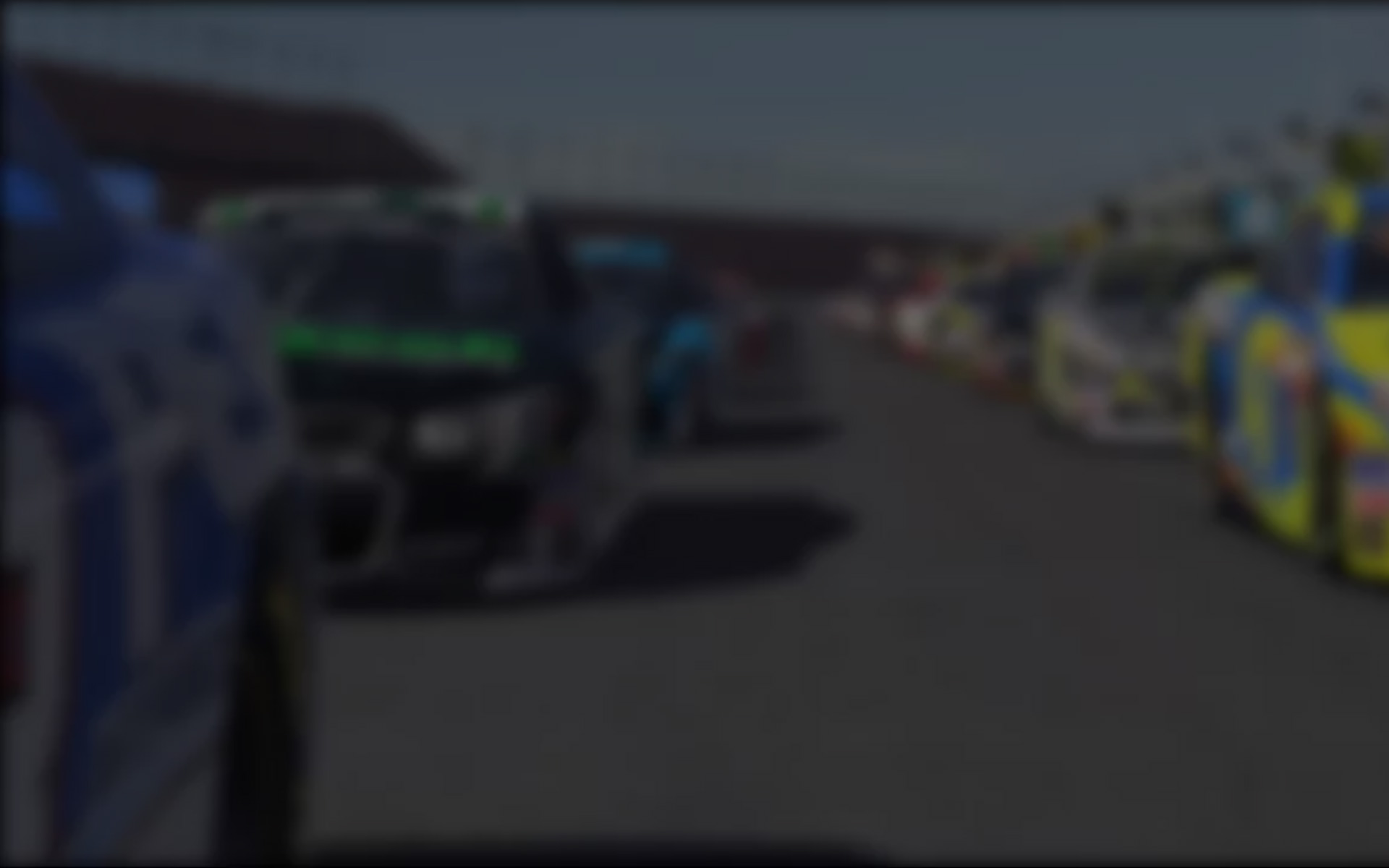 September 27th, 2017 by Evan Posocco
NBC Sports' Parker Kligerman put his real and virtual world experience to the test Tuesday evening, holding off NASCAR XFINITY Series regular Garrett Smithley for the win in the 3rd race of the 2017 NASCAR iRacing Pro Invitational Series.
Without Ty Majeski in the field, who had qualified on pole for each of the series' last 2 races, Monster Energy NASCAR Cup Series driver Denny Hamlin made his series debut from pole position Tuesday night at the Dover International Speedway. The Joe Gibbs Racing driver launched out to an early lead, but was quickly overtaken just 3 laps into the race by Parker Kligerman and Garrett Smithley, dropping him to 3rd. Hamlin would struggle on the outside line, falling to a race low 6th position by lap 11.
With Kligerman out in front, Smithley gave chase closing to within 2 car lengths of the new race leader 10 laps into the 30-lap affair. Just as it began to look like a battle for the lead was inevitable, as Smithley continued to apply the pressure, Smithley started to fade as the race crossed the mid-way point at lap 15. Smithley would have to hold of Christian Eckes for 2nd throughout the remainder of the race, allowing Kligerman to run away with the race. Kligerman would cross the start finish line over 3 seconds ahead of his nearest competitors, becoming the 3rd different race winner in 3 races on the NASCAR iRacing Pro Invitational Series, in convincing style.
Full Race Results:
Parker Kligerman
Garrett Smithley (-03.01)
Christian Eckes (-03.61)
Denny Hamlin (-03.92)
Christopher Bell (-04.25)
Blake Koch (-25.24)
Myatt Snider (-2 laps)
Ben Kennedy (-4 laps)
Justin Allgaier (-6 laps)
Gracie Trotter (-11 laps)
Raphael Lessard (-22 laps)
"After Denny [Hamlin] and Ben Kennedy were so fast in qualifying I was thinking I was going to be relegated back in third," Kligerman admitted post-race. "They both took it so easy in those first couple of laps that I was able to hook the bottom and get the inside line. . . from there it was just a matter of taking care of the right front [tire]. I expected someone to come after me but they never did."
Kilgerman light-heartedly noted that this was his first 'race win' since the ARCA Racing Series Twilight 150 at New Jersey Motorsports Park in May of 2016. "It's been a long draught so I'm excited," he joked. Kligerman, who's driven in all 3 of NASCAR's national touring series, including a win in the 2012 NASCAR Camping World Truck Series Fred's 250 at Talladega Superspeedway, can now add a win in the NASCAR iRacing Pro Invitational Series to his expansive list of racing accomplishments.
You can catch Parker Kligerman in his day job on the iRacing simulator weekly during 'NASCAR America' on NBCSN.
The series will return in two weeks on Tuesday, October 10th for one final race on the inaugural 2017 season. The race can be streamed live beginning at 8:00pm EDT by logging onto iRacing.com/Live, and will be immediately followed by coverage of the the 16th and final race of the 2017 NASCAR PEAK Antifreeze Series Powered by iRacing.
---
You may also like...
---