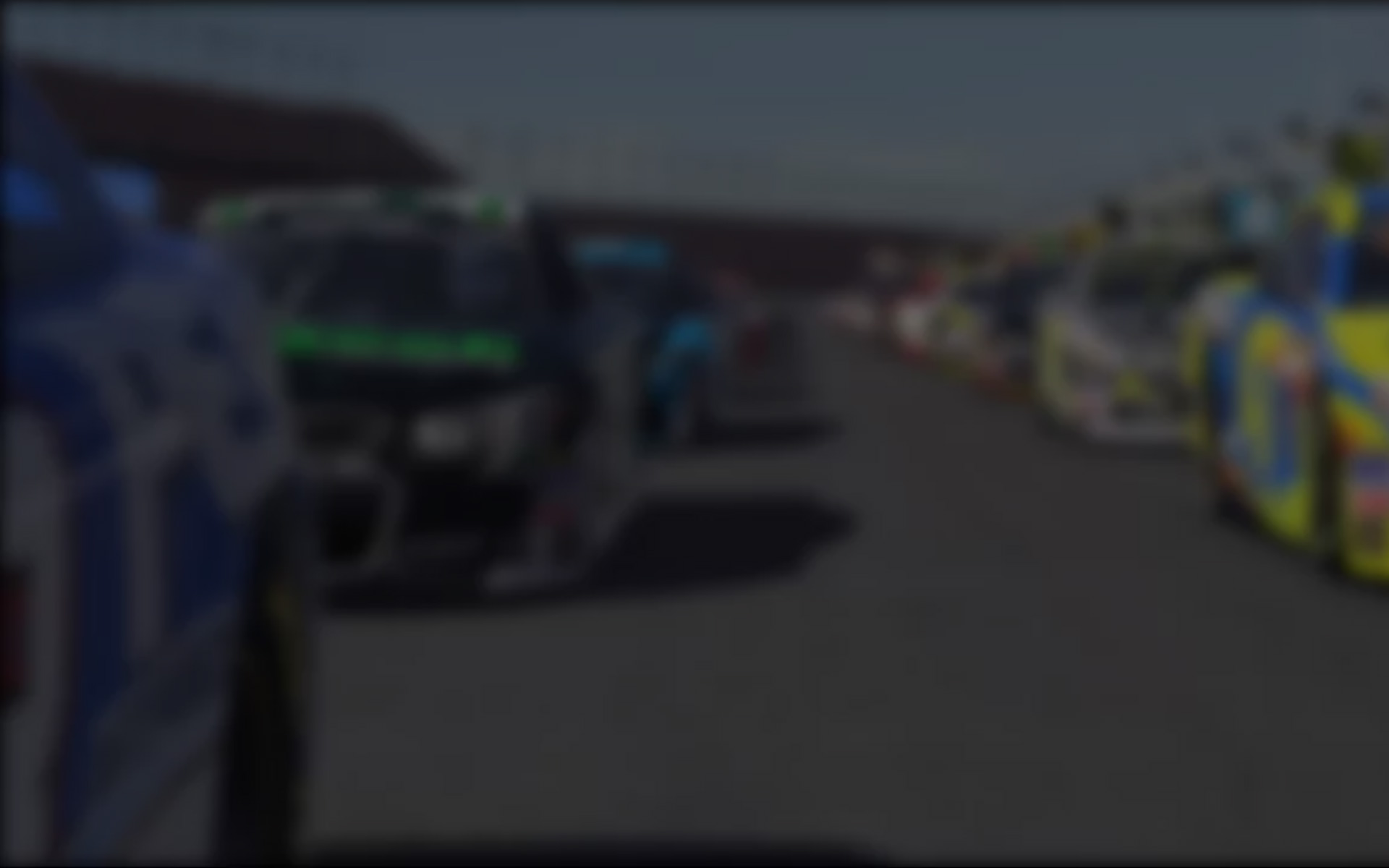 The final week (Week 12) for 2011 Season 3 in the Thrustmaster Mustang Challenge presented the sim racers with what most would call the biggest challenge of the season: racing at the 19-turn, 4.35-mile monster of Circuit de Spa-Francorchamps.  A tick over 300 racers attempted to say they were the one to conquer Spa, but after a week long battle, Balazs Penzes (Central-Eastern Europe) was finally able to claim that honor.
Weekly High Strength of Field
Giuseppe Curri (Italy) captured the week's highest Strength of Field (SoF) event in dominating fashion, beating second place driver Michele Curina by 13.858 seconds.  The final position on the podium was held down by Samuel Collins (Australia/NZ).  Fourth place belonged to Reuben Bonnici (Italy) while Trevor Johnson (England)  completed the top five.
Weekly Standings
Even though he wasn't able to capture the victory in the week's highest SoF event, Penzes was still earned the most championship points for Week 12, adding 146 to his season-long total with Sunday's win over Danis Richard (Central Eastern Europe) and Samuli Vahonen (Finland).  Weekly high SoF winner Curri finished the week in the second position, earning 142 points while Richard added 135 points to his total for the season and ended the week in the third position.  The final spots in the top five were held by David Jaques (New York) and Collins.
Season Standings
After a long and hard-fought season, Oscar Sahlin (Scandinavia) is your 2011 Season 3 champion, earning 1100 championship points over the course of 12 weeks.  Sahlin's season included nine wins in 18 starts to go along with 16 top-five finishes and 10 poles.  Ryan Field (Massachusetts) ended his season in the second postion, just 45 points behind Sahlin.  Field's season included 11 wins in 12 starts as well as a dozen top-fives to go with nine poles.  Ohio's Strodtbeck ended his season in the third position overall, scoring 11 victories in 18 starts to go along with 18 top-five finishes and 12 poles.  Kris Tarrant (Australia/NZ) concluded a great season in the fourth spot overall, scoring 11 wins in 13 starts as well as 13 top-fives and 12 poles.  Rounding-out the top five for 2011 Season 3 Thrustmaster Mustang Challenge championship points is Virginias club member Jason Lisner.  Lisner's season included 12 wins in 13 starts to go along with 13 top-five finishes and five poles.
Weekly Qualifying
A tight battle for the top spot in qualifying is always a great thing to see, especially when you are the one who comes out on top.  That is exactly how Dániel  Sinka (Central-Eastern Europe) felt after his week-long battle with Christopher Roberts (New York) had.  Sinka's time of 2:42.302s was just enough to beat Roberts' time of 2:42.353s.  Third place on the week went to David Malenovsky (Central-Eastern Europe).  The final positions in the top five were held down by Vasiliy Zaitsev (Central-Eastern Europe) and Sascha Thomaszik (DE-AT-CH).
Check back  in two weeks as the Thrustmaster Mustang Challenge begins 2011 Season 4 with a trip to Summit Point Raceway.  As always, be sure to visit www.iracing.com to become part of the largest motorsports simulation community and www.thrustmaster.com for information on top-of-the-line equipment for both PC and console gaming.
---
You may also like...
---