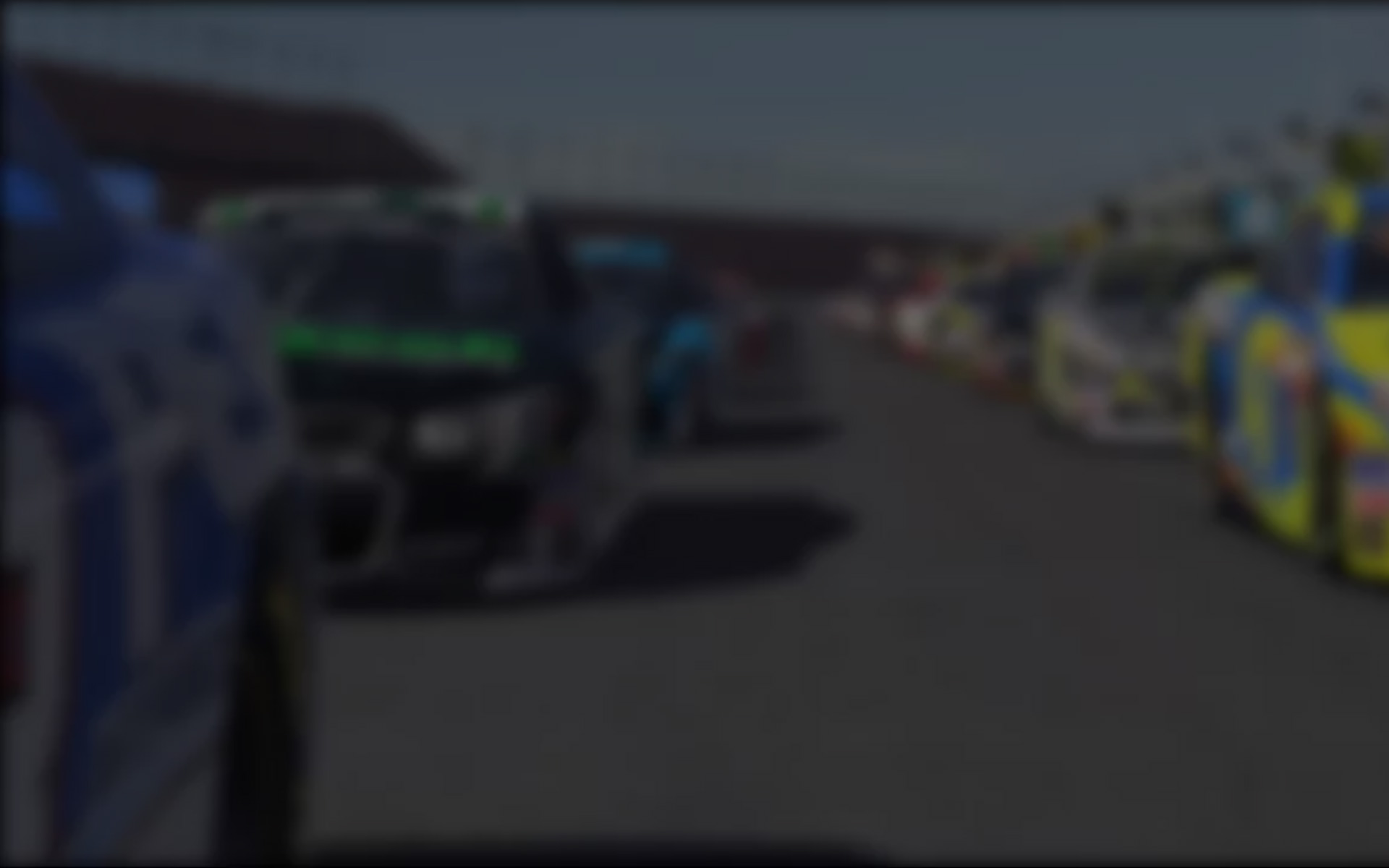 No place to run, no place to hide. That is racing at Bristol Motor Speedway in a nutshell. Cramming 20 trucks on a high banked, 1/2 mile race track can turn out a lot like attempting to fly a fighter jet in a gymnasium — a whole lot of power and not a lot of room to unleash it. Tempers ran high all week at Thunder Valley as close racing often turned into contact and wrecked race trucks, sometimes even collecting innocent victims running well behind the accident.
The two major keys to success at Bristol in the NASCAR iRacing.com Class C Series (NiCCS) by far were track position and tires. Track position because Bristol is one of the hardest places to pass on the NiCCS schedule. The straights are so short that there is almost no time to pass safely. On the other hand, the trade-off of track position is fresh tires. Most drivers likened old tires to driving on a sheet of ice. Many races iended-up being a game of pick your poison or the lesser of two evils. Pick right, the checkered flag is waiting. Pick wrong and the wrecker is not too far away either.
As far as points are concerned, Josh Berry scored the most at Bristol with 244. Berry won both of his races, leading 256 out of a possible 280 laps. Brandon Buchberger earned 228 points on the week, good enough for second most behind Berry, which is nothing to be ashamed of. Derek Cash grabbed 213 points for third most of Week Five, Tyler D Hudson ended-up fourth with a nice, round 200 points and Jesse Atchison's 185 markers completed the top five of the week. Atchison also picked-up two wins in two starts, but Berry had the advantage as far as Strength of Field.
The overall championship has a new leader, yet again, and it is a familiar face. It took five weeks, but Berry has assumed the points lead. The Mid-South club driver has amassed 1080 points and leads by 30 points over Buchberger. Atchison sits another three points behind in third. Hudson is fourth with 1039 points and Jason Burstein rounds-out the top five in the overall standings with 1008.
Week Six is up next and marks the halfway point of Season One, 2010. Phoenix International Raceway is the venue, and it will be the first of three flat tracks in a row on the schedule. Some drivers welcome them with open arms, others like Atchison want nothing to do with them. When asked about flat tracks, the Atlantic Club driver explained, "If we're dropping much below 160 MPH in the corners, I'm not racing."
Thankfully for Atchison, there are four drop weeks that will save him in the championship battle. With some of the top contenders choosing to sit next week out, some new faces have a chance to steal the show and move up in the standings. All signs point to Berry extending his points lead in The Valley of the Sun, but nothing is a given until the checkers are waving.
---
You may also like...
---