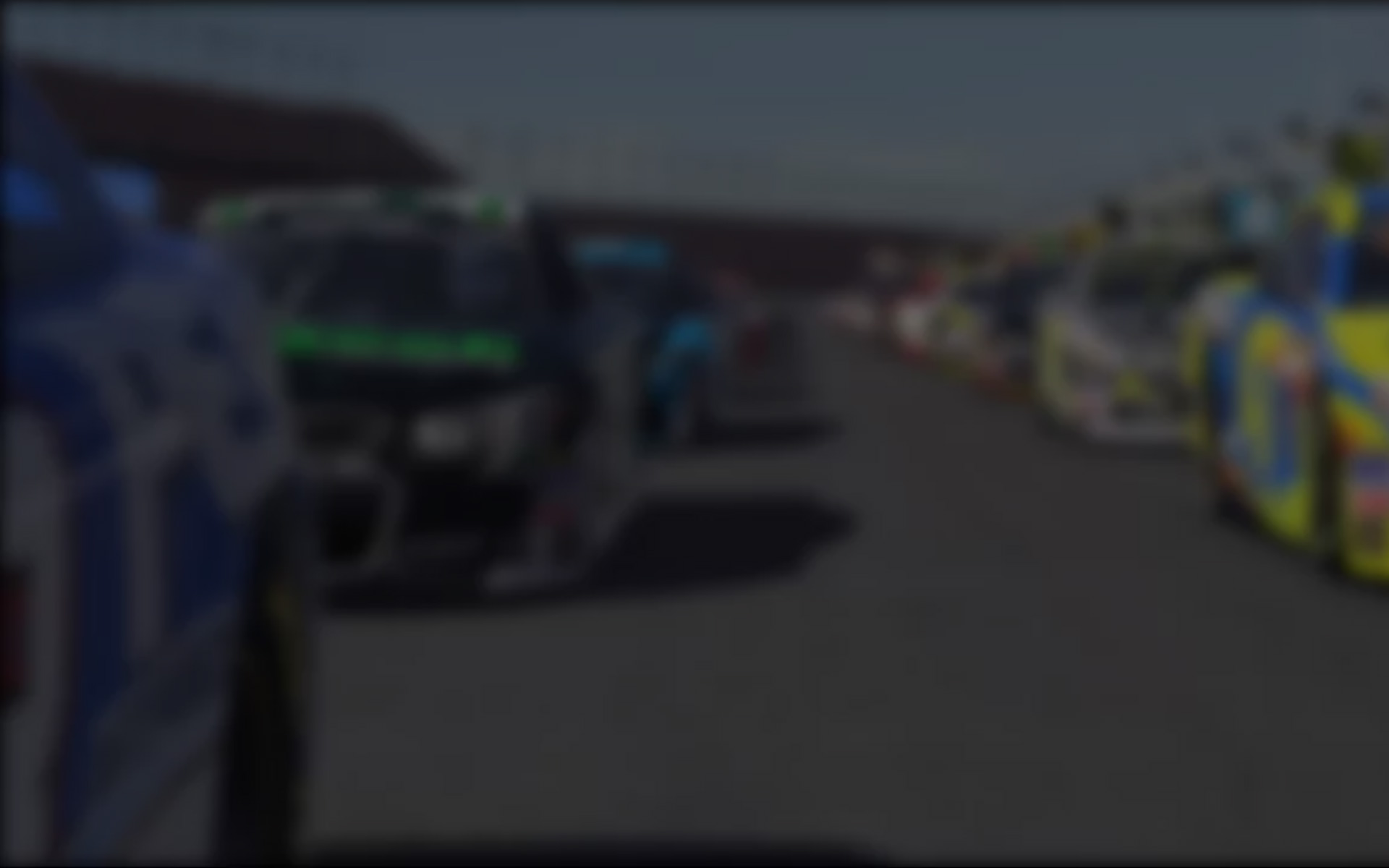 July 3rd, 2017 by David Phillips
Ty Majeski's NASCAR Xfinity Series debut in the American Ethanol 250 at Iowa Speedway produced a lot of pluses and minuses. On the face of it, a race-ending accident on lap 143 of 250 and a resulting 34th place finish were hardly cause for celebration. Look a little deeper though, and Majeski's first outing in Roush Fenway's iRacing.com Ford Mustang produced a solid foundation for his return visit to the Newton, Iowa track later this month (July 27) for the US Cellular 250.
Consider that Majeski posted top 15 times in both practice sessions then went on to qualify tenth fastest, just .234s off the pole (which was won by Christopher Bell, who played a key role in the development of iRacing's dirt racing feature).
Or that he quickly moved up into the top five at the green flag and ran comfortably in the top ten before he was slowed by a tire issue. After dropping into the pack his #60 iRacing Mustang was damaged when Majeski got caught up in an accident when the car directly ahead of him spun out midway through the race.
"We'll take the lessons we learned and put the experience to good use." – Ty Majeski
Although the Roush Fenway crew repaired the car a and Ty even got back on the lead lap, the damage from the earlier incident eventually cut a tire, sending Majeski into the all and out of a race won by yet another iRacer William Byron.
"For sure the race didn't end up like we hope, but there were a lot positives to build on," says Majeski. "Just getting into the Xfinity Mustang for the first time in race conditions gave me a good sense of how the car needs to feel in practice relative to the race, in traffic and as conditions change from day to night.
"We were strong at the start but we missed the balance a bit and and 'corded' the right front tire on the first run. That dropped us into the middle of the pack and then I got caught-up in an accident. So we'll take the lessons we learned and put the experience to good use when we go back to Iowa at the end of July."
Outright speed was not a problem thanks, in part, to the fact that Majeski had plenty of laps at the virtual Iowa Speedway both on iRacing and in the Ford simulator.
"It sounds like a cliche, but iRacing had a lot to do with the fact that we were able to get up to speed quickly," he says. "With NASCAR's limits on testing and the short practice sessions, it's critical that you spend what time you have working on the car rather than learning the track.
"So the fact that I spent a lot of time preparing for the race on iRacing and in Ford's simulator was very important. You'll never be able to simulate the race 100%, but iRacing and the Ford sim compliment one another very well in terms of preparation. I'd say they cut the learning curve in half."
Another key factor in Majeski's strong showing was the fact that he and his crew had already established strong bonds, thanks to the fact that – when he's not racing – he's building and developing shock absorbers at the Roush Fenway shop in Concord, NC.
"I've been at the shop five days a week from 6:30 am to 4 pm working side-by-side with the other guys," he says. "That's been a learning experience of its own and it's been a plus in getting to be part of the team."
While Majeski hopes to put all that experience and teamwork to good effect in future NASCAR Xfinity Series races with Roush Fenway, the Wisconsin-born sim racer has already been plenty active back on his home turf.  Friday he grabbed his fifth straight ARCA Midwest Tour win with a late race pass on Austin Nason to capture the All Star 100 at Rockford Speedway before driving his Super Late Model to victory lane at Slinger Speedway in Saturday's Alto Sham 75.
Sure, sim racing at Iowa Speedway and elsewhere on iRacing is integral to Majeski's success. But as his wins at Rockford and Slinger Speedways prove, Ty Majeski is one talented racer in his own right.
---
You may also like...
---