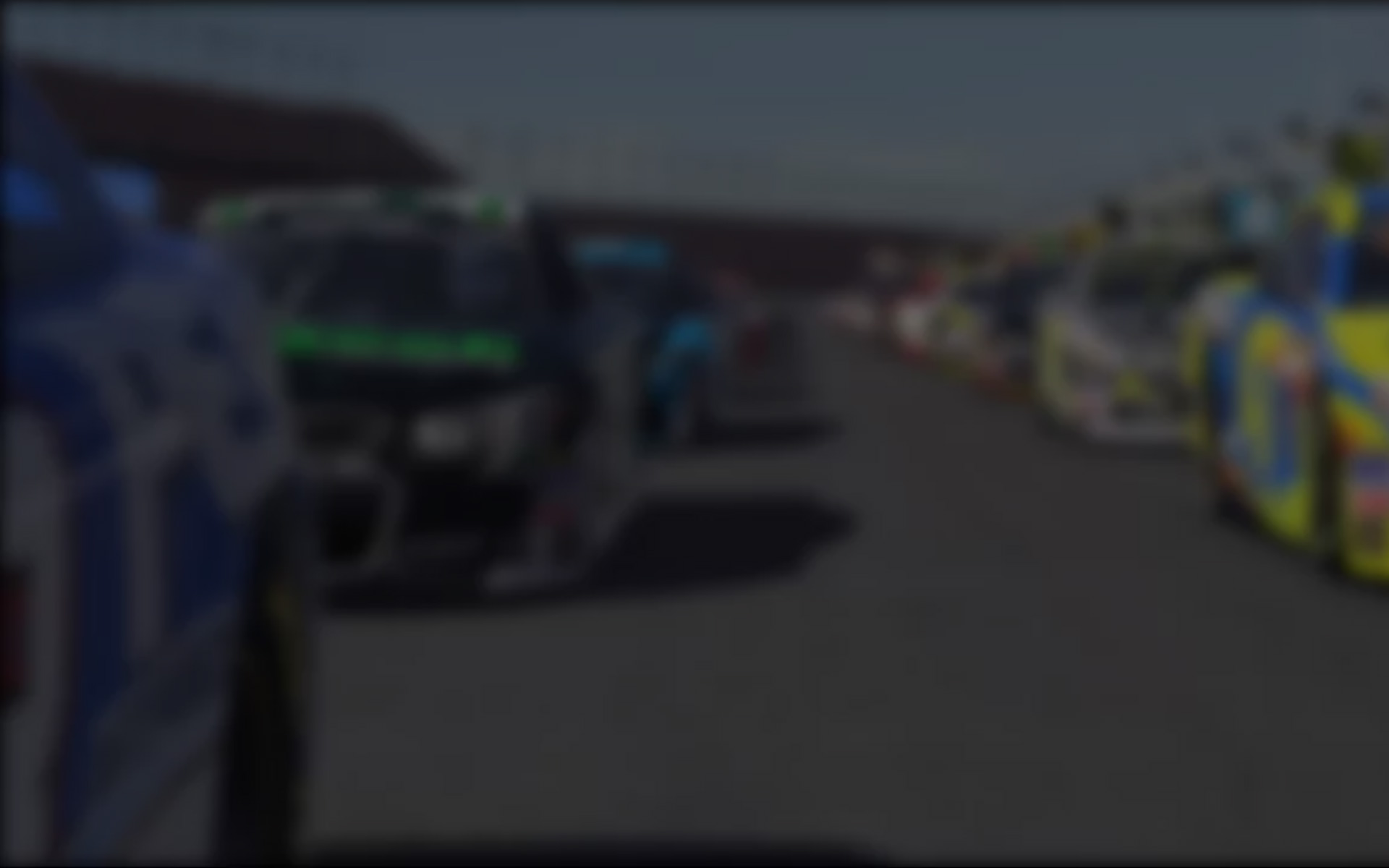 Finding speed during a period of familiarity is hard in itself; NASCAR PEAK Antifreeze Series race teams spend countless hours between races searching for that ever-so-important tenth (or even hundredth) of a second. With new builds coming every twelve weeks, these teams enjoy a period in which car physics are static and the tire model goes unchanged. To competitors' delight or displeasure, depending on whom you ask, the NASCAR Gen-6 vehicles have gone mostly unaltered since their introduction into the series one year ago. While global tire model changes affected the car in its v4 (referring to the new tire model — or NTM — version) state, this past build completely changed the technical picture, as all three, yes three, Gen-6 cars were updated to the latest and greatest tire model.
The magnitude of these changes (which are outlined below) caused race officials to postpone Round Five of the series at the Richmond International Raceway to a later date (Richmond will replace Chicagoland, the second to last race of the season). Thus Tuesday evening's event at Pocono Raceway marks the first race for the series since the release of these significant changes two weeks ago.
"We are at once excited and intimidated by the endless opportunities these changes have created."
Tuseday's race will set the tone for the subsequent stops on the NASCAR PEAK Antifreeze Series' seventeen round schedule. Pocono, which presents drivers and crew chiefs with the daunting task of having to acclimate to three distinct corners, will prove which team has best developed their new package. These changes include:
• Termination of front and rear minimum static ride height rules (the maximum static ride heights, both front and rear, are still capped, but there will be no need for teams to explore those limits with the current opportunities presenting themselves at the other end of the spectrum).
• Removal of 2,000lb spring rate caps, both front and rear (maximum spring rates are now 10,000lbs!). Springs of this magnitude will be used to maintain ride heights while at speed. The difference between static and dynamic ride heights will be dramatically less than it was with the previous style of setups.
• Ability to utilize up to -1,500lbs of front anti-roll bar pre load (this is to combat the twisting force which causes the front splitter to rise unevenly).
• Introduction of the New Tire Model v5 (the effects of this change are endless and debatable).
• Ability to adjust tape increments by one percent (previously five percent, this caused a massive amount of swerving during the late stages of races, as drivers tirelessly fought for clean air).
While I am no setup expert, I have learned a lot after working with Tom Lewandowski and Jason Lofing for the past two years. When the new rules package came out, I think I speak for all of us when I say we are at once excited and intimidated by the endless opportunities these changes have created. Going one step further, it would be safe to say that all NASCAR PEAK Antifreeze Series teams feel the same way.
Throughout the first part of the year, The Team® and Gale Force Sim Racing have been the two teams to beat, with flashes of brilliance coming from other teams and drivers along the way. Slip Angle Motorsports, which struggled at the onset of the 2014 season, has begun to hit its stride, with Ray Alfalla battling for the victory during the late stages of the series' most recent event at Texas. One-Up Motorsports led by defending series champion, Tyler Hudson, has performed proficiently as well, but has lacked that "zing" they carried throughout the latter part of the 2013 campaign. Adding insult to injury, Hudson will be serving a one race suspension at Pocono in the wake of his two run-ins with Nick Ottinger at Texas. The last time a defending champion failed to start a race was at Michigan in 2012, when Alfalla experienced connection issues. It's worth noting that Alfalla went on to win the 2012 championship, so Hudson retains a strong chance of defending his title.
"If a new technical package, a technical track and no clear favorite to win catch your interest, curb your enthusiasm by tuning into iRacing Live Tuesday at 8:45pm EDT."
Solely looking at Pocono, tonight's race will likely produce a new winner. In the race's three year history, there have been three different winners: Steve Sheehan won the inaugural event in 2011, Jon Adams was victorious in 2012 (after Sheehan and Ottinger collided in the closing laps) and Alfalla captured the flag last year, holding-off a charging Robert Hall on the final restart of the race. Quick cautions plagued all three events, but mid-race green flag runs made for some fantastic sim-racing throughout the field. Tonight should prove no different.
With more unknowns than equations, there is no way to determine the favorite going into Tuesday's race. The obvious choices would be series newcomer, Kenny Humpe, Texas-winner Kevin King, and veterans like Ottinger, Brown and Brad Davies, but there is no telling which team has figured out this new rules' package the best. Ultimately, the contenders in this race will likely be from the same team, as there is no doubt in this driver's mind that one team will be far better than the rest tonight. If a new technical package, a technical track and no clear favorite to win catch your interest, curb your enthusiasm by tuning into iRacing Live Tuesday at 8:45pm EDT to see who tames the Tricky Triangle in Round Six of the NASCAR PEAK Antifreeze Series powered by iRacing.com.
---
You may also like...
---