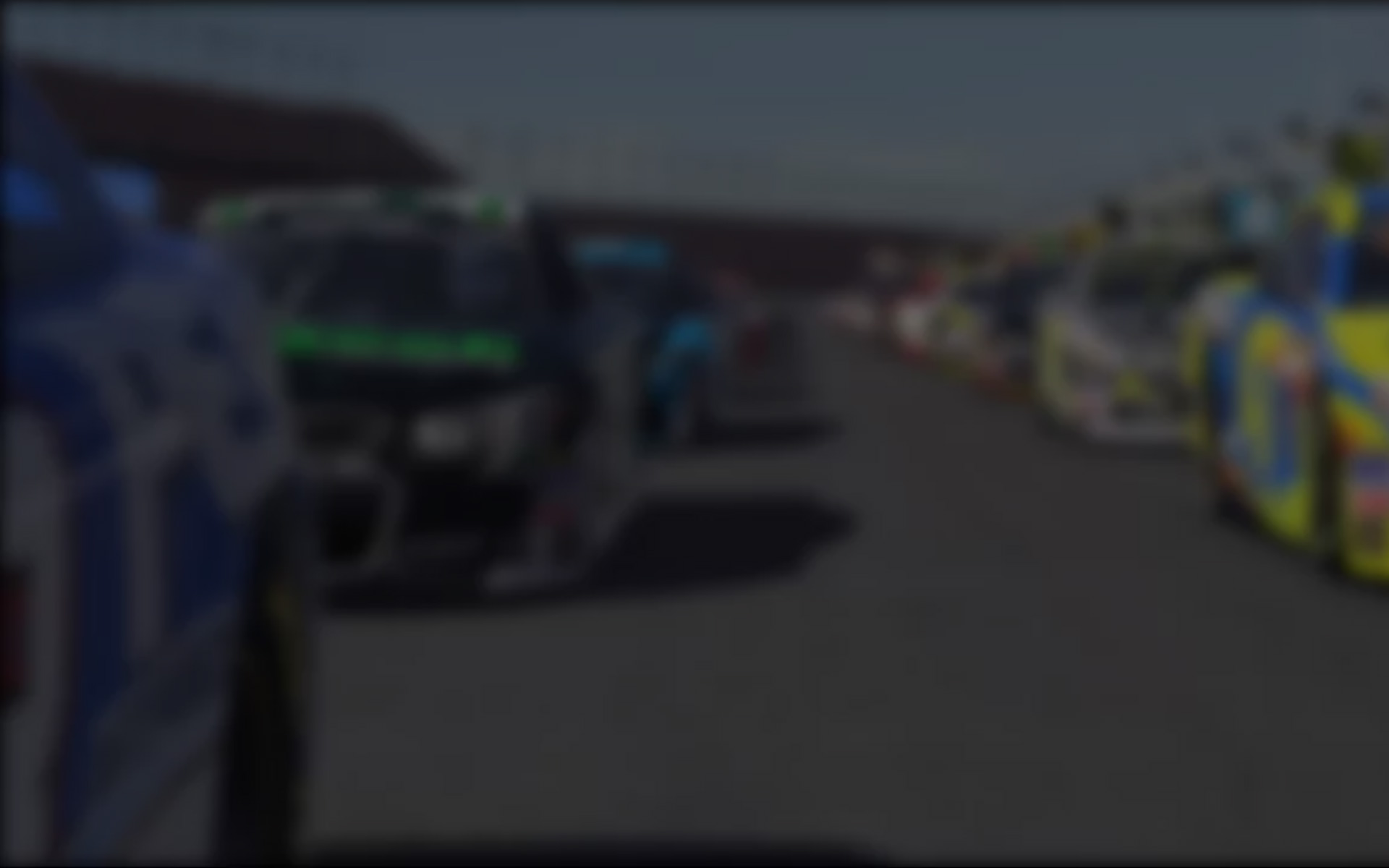 At this weekend's 2011 IZOD IndyCar Series season-opening Honda Grand Prix of St. Petersburg, check out the helmets worn by last year's first and second-place finishers, Will Power and Justin Wilson.  Both are big fans of iRacing.com, the world's most authentic driving game, and for 2011 each has revised his helmet design to prominently feature the well-known iRacing graphic.
"Justin and Will have been active members of the iRacing community for a long time now," said Tony Gardner, president of iRacing.com.  "From our early days they've both been strong advocates of iRacing, so it's nice to be able to take this relationship to the next level.  We have a lot of IndyCar fans among our more than 25,000 members around the world and now they have an additional reason to root for Will and Justin."
And if the race on the picturesque temporary circuit abutting Tampa Bay comes down to a duel between Wilson and Power again this year?  "Justin and Will are both great racers," Gardner said with a smile.  "They'll have to settle it between themselves."
Wilson, who drives the Z-Line Designs Dallara IndyCar for Dreyer and Reinbold Racing, has been more than just an iRacing member.  During 2009 the Briton assisted in the development of the virtual version of the Dallara IndyCar, testing pre-release versions of the car to confirm that the dynamics duplicated those of the real-world version.  He also was the first IndyCar driver to sample iRacing.com's millimeter-accurate version of the Indianapolis Motor Speedway, trying it out for the first time in August, 2009 while participating in the iRacing.com/INDYCAR® partnership announcement at California's Infineon Raceway during the IZOD IndyCar Series race weekend there.
"The accuracy of iRacing's versions of both the cars and tracks in the simulation still amazes me," said Wilson, who was also part of the team that finished seventh in the Rolex 24 GRAND-AM season-opener at Daytona this past January.  He noted that driving iRacing's version of the GRAND-AM Daytona Prototype on the virtual Daytona road course was a good tune-up before the race.  "It's also just fun to be able to race with my brother Stefan, who is driving this year in Indy Lights with Andretti Autosport, and other friends.  iRacing makes it easy for you and your friends to get together to race, as well as to participate in the regularly scheduled events."
It was an incident at the same 2009 IndyCar race at Infineon that indirectly introduced Power to iRacing, though it wasn't the path the Aussie ace would have chosen.  Power, who was driving a handful of races that season for Penske Racing, was unavoidably caught up in another driver's wreck during practice at the twisty Sonoma road circuit.  He suffered a season-ending broken back in the accident and it was after his extended convalescence that Power took up iRacing.
"Believe me, I would much rather have been driving Indy cars in the real world," he said.  "And I wish I could have been doing iRacing, but with my broken back I couldn't sit in a chair for six months.  I couldn't have any pressure on my back.  I got very good at Sudoku and spent a lot of time watching television.  I could walk a bit with a walker, but I was like a dog on a leash."
Once back in the cockpit of the Verizon Dallara, Power showed that Roger Penske's faith was justified, winning the IZOD IndyCar Series road-racing championship and taking Indy 500 winner Dario Franchitti down to the final race of the season for the overall title.  And he's a regular on iRacing.com.
"I've been playing driving games since I was young – Gran Turismo, Grand Prix, all of them – and when iRacing came along, I said, hey, this looks good – you can race online," Power said, explaining that growing up in Australia he and one of his friends enjoyed racing each other in a variety of racing games.
"We'd hook together a couple of Playstations so we could race each other," Power said.  "That's one of the things I like about iRacing.  Because it's on the internet, I can play iRacing with my friend in Australia.  Mostly we race the Mazda MX-5 Cup car or the Legends Car.  Those are cars we can both enjoy.  We do a bit of NASCAR, Skip Barber.  You get to race real people anywhere in the world.  It's great."
Racing for Japan
Power and Wilson join Japan's Takuma Sato as standard-bearers for iRacing.com in the IZOD IndyCar Series.  Sato's relationship with iRacing comes through a mutual partnership with Interush, which helps market iRacing.com in Japan, China and other parts of East Asia.
In addition to carrying the iRacing.com logo, the livery for Sato's KV Racing Technology – Lotus Dallara at St. Petersburg will feature in large letters on its sidepods "With you Japan."  Earlier this week iRacers from across the globe participated in Racing For Japan, a special fund-raising event to support the Red Cross's relief efforts in the wake of the recent devastating earthquake and tsunami.
"It is so heartbreaking what has happened in Japan and really appreciate people's support from all over the world," Sato said.  "Japan is massively suffering. So since I am competing in the IndyCar series, I want to do something to support Japan from America. "With you Japan" campaign is going to do several projects and hopefully make a difference. I wish the people there can be strong and get back to their lives soon."
IndyCar Racing For Everyone
Other Indy 500 drivers who are iRacing.com members include Tomas Scheckter, Danica Patrick, Ryan Briscoe, Mike Conway, Rafael Matos, Simona de Silvestro, Oriol Servia, JR Hildebrand and Vitor Meira.
Then there's the purely fun side of iRacing.com.  Wilson and several other IZOD IndyCar Series regulars are regular participants in the informal 16th Street Racing League, named for the street address of the Indianapolis Motor Speedway.  Using iRacing.com's "hosted racing" feature, these real-world racing stars and about 40 of their friends spend the off season participating in a series of 10 races featuring the same Dallara Indy car that they drive in the real world and a mix of current and past Indy car venues.
(For a video of Wilson, Power and other drivers talking about iRacing and the 16th Street Racing League click on the Videos tab at the top of the page.)
Gardner noted that in addition to iRacing.com's status as the official simulation of the IZOD IndyCar Series, iRacing organizes three virtual IndyCar series for its members, including the iRacing.com IZOD IndyCar Premier Series, which is the world's foremost online IndyCar series. Sanctioned by INDYCAR, the iRacing IZOD IndyCar Premier Series is a 16-race, 32-week series contested on oval and road courses on alternating weekends. Oval and road titlists are crowned as well as an overall series champion. The oval and road champions win cash awards, and the overall series champion also wins a trip (with a guest) to the real-world IZOD IndyCar season finale, where he or she will receive the season trophy and be recognized during the pre-race driver introductions.
The company's partnerships with NASCAR and GRAND-AM have yielded stock car and sports car series for iRacers that feature authentic virtual counterparts to the real-world series those organizations sanction.  iRacing.com currently organizes more than 1,500 internet-based races weekly and supports nearly 30 different series.
---
You may also like...
---