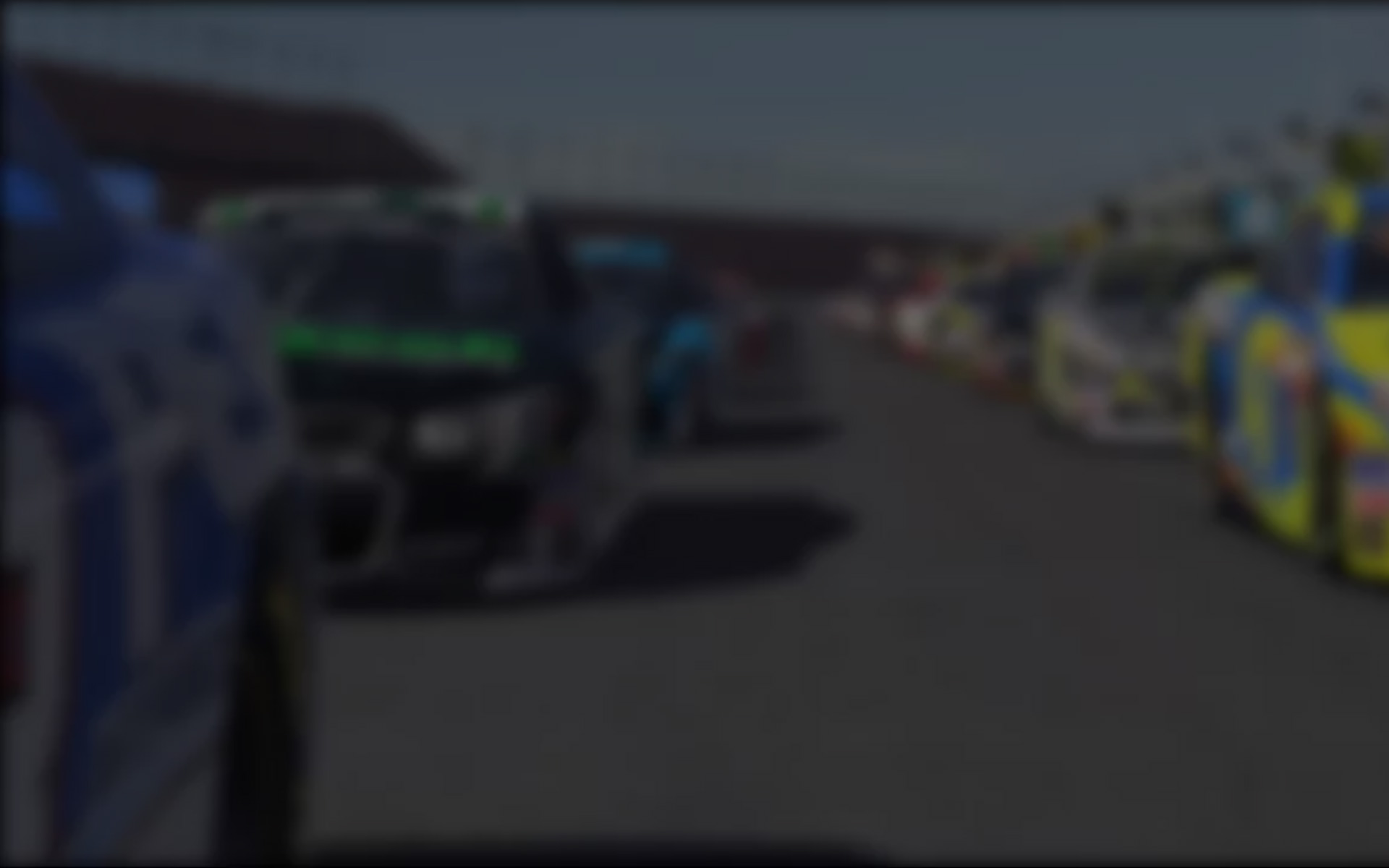 iRacing.com will broadcast the finales of the NASCAR iRacing.com Pro Series (NiPS) and iRacing.com Pro Series Road Racing (iPSRR) this week on Tuesday and Saturday.  In addition to crowning iRacing's two newest Pro champions, the races will determine the final 25 qualifiers for iRacing's upcoming online racing World Championship series, the 2012 NASCAR iRacing.com Series World Championship and the 2012 iRacing.com World Championship Grand Prix Series.
First on tap is the NiPS finale at Kentucky Speedway at 9 pm (Eastern) start on Tuesday, January 17 (02:00 GMT January 18).  The race will feature 43 starters going for the final checkered flag of the season over 133 laps of the 1.5 mile speedway under the stars.  At the forefront of the competition will be the battle for the NiPS title.  Alex Warren sits atop the standings with 351 points, but Matt Whiten (348), Marcus Lindsey (343) and Patrick Baldwin (340) are well within striking distance of the title.  And with 50 points going to the race winner, Kevin King (319), Richie Davidowitz (309) and Nick Ottinger (301) are in the mathematical picture.
Meanwhile, Josh Connors heads to the Blue Grass state occupying the twenty-fifth and final transfer spot to the 2012 NiSWC.   With 218 points to his credit, Connors has a useful cushion between himself and twenty-sixth-placed PJ Stergios (200), Matt Sentell (196) and Kenneth O'Keefe (195).  But as many as ten sim racers could leap-frog past Stergios in the points with a win.  Nor are Chad Coleman (224) and four drivers with 226 points — Andrew Fayash III, Justin Thompson, Paul Kusheba and Cyril Nousbaum – home free.
No sooner will the dust settle from the NiPS finale than the iPSRR regulars will cap their season over 53 laps of the 3.6 mile, 17 turn Suzuka Grand Prix Circuit starting at 5 pm (Eastern) (22:00 GMT) on Saturday, January 21.  While Atze Kerkhof clinched the iPSRR title a couple of weeks ago after scoring seven wins in the first eight races of the season, just 13 points separate Martin Krönke, Simon Crochart and Sebastian Schmalenbach in the contest for the final spots on the series podium.  Things are even closer in the drive to qualify for the 2012 World Championship Grand Prix Series as Martin Macjon (101) leads Ales Simunek by a single point in the battle for twenty-fifth spot.  Roy Kolbe, Ian Lake, Steve Kasimatis and Ryan Murray also retain a mathematical chance of overhauling Macjon and Martti Pietilä (113) in the standings.
Two races, two Pro championships and the qualifying spots for two World Championships are on the line this week.  Catch all the action on www.iRacing.com starting with the NiPSs finale on Tuesday at 9 pm Eastern (02:00 GMT Wednesday).  Then come back for the iPSRR finisher on Saturday at 5 pm (22:00 GMT).
---
You may also like...
---